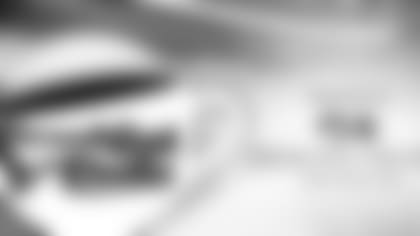 The Final Four will be in Houston in a few weeks and yes, I know that's college basketball and not the NFL. However, I love brackets and actually love to construct my own. So, using the annual March Madness tournament as inspiration, I thought I'd come up with my unique Final Four bracket, modified of course, to let you determine how it'd play out. You know how it works, pick the winners in the 1-4 matchup and the 2-3 matchup and then pick between those two winners. Simple, no?
Over the next three weeks, I'll construct a different "Final Four" bracket, leading up to the 2016 Final Four here in Houston.
Today's bracket...Houston Texans Greatest Wins in History
(1) Cincinnati, 2011 Regular Season
vs.
(4) Cincinnati, 2011 Playoff Win
---
(2) Dallas, 2002 Regular Season
vs.
(3) Indianapolis, 2015 Regular Season
---
The one seed is the win over Cincinnati in 2011 that clinched the AFC South for the first time. Who can forget the late game drive, led by rookie T.J Yates? In only his second start, Yates led the Texans down the field. The rookie picked up a key 3rd and 15 on a scramble and then he found Kevin Walter for the game winning touchdown.
The two seed is the win over Dallas in the inaugural regular season game on Sunday night. 19-10 is emblazoned in the memory of Texans fans everywhere. Of course, the fact that the Texans picked up that first W against the team up North made that night all that much sweeter.
The three seed is the win over Indianapolis in the house of horrors that is Lucas Oil Stadium. For 13 years, the Texans had gone to Indianapolis and lost. But, the 14th time was the charm and the way it happened sweetened the deal. The backup QB (Brandon Weeden) rescues the team by throwing the game winning touchdown to a rookie WR (Jaelen Strong) that had all of five catches in his career to that point. That was some locker room scene afterward, that's for sure.
The four seed is the team's first playoff win in history. It was also the true emergence of the phenomenon we all know as J.J. Watt. His pick six flipped the script on a game that had leaned in Cincinnati's favor for much of the first half. From that point, RB Arian Foster took over and sealed the 31-10 win with a 42-yard touchdown that sent NRG Stadium into a frenzy.
So, there you go. How does it play out for YOU? I'll have another Final Four bracket for you next week as well, but enjoy reliving this one.
Vote for your picks below.