The heat is on, literally. This Thursday edition of Daily Brew brings you a piping hot mug of players that could be on the brink of a breakout season and the hilarious comments on this triple-digit heat wave smothering Houston.
First up is Texans starting cornerback Derek Stingley Jr., noticed by everyone in minicamp.
If Stingley looks like he's bigger in Year 2, that's because he is. Stingley, drafted No. 3 overall last year, added muscle and made strides in his understanding of opposing offenses. He is "seeing the the whole field at a faster rate" and can better anticipate what's coming at him. 
"With new head coach DeMeco Ryans installing a versatile scheme that enables corners to dig a little deeper into the toolbox, Stingley has a chance to show off his skills as a lockdown cover man with a polished game."
Another player to watch out for...
Nico Collins has the potential to emerge as the Texans top receiving threat. Entering his third season, Collins was a top target for rookie QB C.J. Stroud in training camp. Plus, Texans OC Bobby Slowik has the 6-4, 215-pound receiver watching film of Julio Jones with the Falcons in his spare time. After finishing with career highs in receptions, receiving yards, touchdowns and targets, Collins is looking for a big jump ahead. His main focus is to stay healthy, according to Collins. If he does, he could step into that No. 1 receiver role in a big way. 
Nearly half of the entire country.
It's so hot that even Texans players are noticing the heat!
Things you didn't ask for, but might still find entertaining…
Social media cage fight – will you be Team Twitter or Team Meta?
And a movie about the Beanie Baby empire...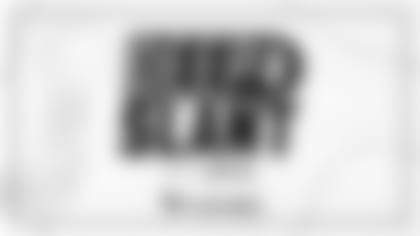 Deepi Sidhu talks to current and former players about their lives, focusing on lifestyle, Houston and pop culture.