Training camp is just over two weeks away and if that doesn't get you going on a Tuesday morning, this heaping cup of heavily-caffeinated Daily Brew certainly will.
First up...
Last week, C.J. Stroud made news when he scored an exclusive invite among the star-studded guest list at Michael Rubin's Fourth of July White Party in the Hamptons. Outside of that, the rookie QB has been spending time with fellow rookies, particularly receivers Tank Dell and Xavier Hutchinson.
"Yeah, we're together 24-7," Stroud said. "We're doing all the hard stuff together, all the good stuff and we're blessed enough to have a great rookie class. Those guys are at the forefront of that and we're going to do well."
Laremy Tunsil recently made an appearance on the Pat McAfee show, sharing his excitement for the 2023 Texans, Head Coach DeMeco Ryans and the new rookies. The three-time Pro Bowl left tackle, who has assumed the role of a vet and leader of the squad, says there is a "a whole new vibe" in the building.
Speaking of the 2023 Texans...
NFL.com has been rolling out its comprehensive "State of the Franchise" series. Adam Rank sets the table by providing a State of the Franchise look at all 32 teams, zeroing in on the key figures to watch and setting the stakes for the season to come. Rank takes a deep dive on the Texans, everything from projected 2023 VIPS (Stroud at QB and Tunsil as the MVP) to breakout star (Derek Stingley Jr.) and big questions looming for the 2023 season. Will the Texans be able to turn around the defense? Who will step up at wide receiver? Also, the one storyline no one should overlook for 2023. (Hint: it involves the stellar rushing skills of Dameon Pierce).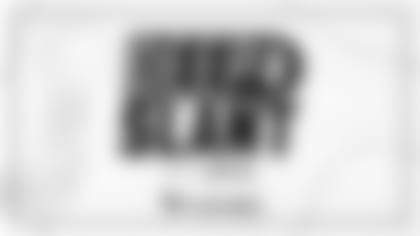 Deepi Sidhu talks to current and former players about their lives, focusing on lifestyle, Houston and pop culture.