Rookie linebacker Brian Cushing is sporting a new hairstyle today on Day 4 of Texans training camp. I heard rumors of a haircut yesterday after the morning practice, but Cushing showed up at the afternoon practice with his long locks still intact. Not today. Cushing now has a buzz cut with a mohawk.
UPDATE (12:12 p.m.): Cushing said after practice that it was part of the team's "rookie entertainment." He had to sing a song, then get his haircut on stage by DeMeco Ryans, Matt Schaub and David Anderson. "It's about two years right there off in about 30 seconds," he said. "It's a lot quicker to cut than to grow."
I'll definitely have a picture of this in my blog after practice.
UPDATE (12:41 p.m.): As promised: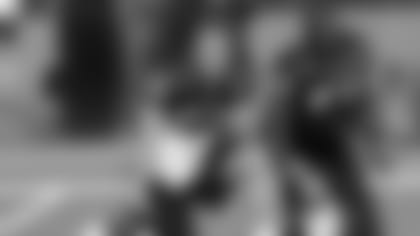 We'll have shots of the new 'do from all angles in our daily photo slideshow later this afternoon.