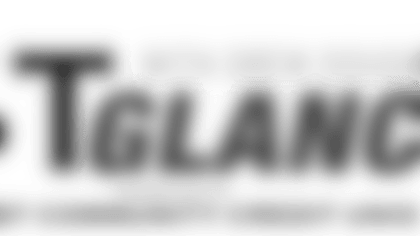 ](https://www.texanschecking.com/)
The preseason finale is Thursday night, and the Texans travel to Arlington to face the Cowboys. Most of the starters on offense and defense won't play, so it's a shot for many second and third-line guys to shine. Here are five things to watch in the game at AT&T Stadium.
1. Running back rotation: The running backs behind Lamar Miller are all vying for spots on the 53-man roster. Alfred Blue ran for 698 yards last season, and has always been lauded for his special teams play.
Jonathan Grimes carried for 282 yards, can help in the passing game as a capable receiver, and has been a positive force on special teams.
Akeem Hunt has shown explosiveness and shiftiness on both offense and special teams, while Kenny Hilliard led the team with 22 carreis in August after dropping 10 pounds from his 2015 frame.
Rookie Tyler Ervin amassed 111 all-purpose yards on five touches last Sunday, and can be used in a variety of ways. The Texans will have a tough decision in whittling the roster from 75 to 53 in the next few days. What happens versus the Cowboys could turn the tide in favor of one or more of those backs.
"I think it's significant," O'Brien said of the magnitude of the game versus Dallas. "There's a number of guys that will be playing in this Dallas game that really are fighting for a spot on our team. There's some really tough decisions that are going to have to be made over the next five, six days. This game will play a part of it."
2. Savage Improvement: Tom Savage will get playing time against the Cowboys, Bill O'Brien said on
Tuesday. And the head coach wants to see the third-year quarterback build upon what he's accomplished through three preseason games.
"I'd just like to see steady improvement from him," O'Brien said.
Savage has completed 25-of-47 passes for 318 yards, tossing three touchdowns and no interceptions in the three-game span. He's been sacked five times.
In the preseason finale last year, which was also against the Cowboys, Savage suffered a shoulder injury. He wound up on the injured reserve and missed the entirety of 2015.
3. Weeden's return: DeAndre Hopkins has been the third quarterback behind starter Brock Osweiler and
the backup Savage. This time last year, he was backing up Tony Romo for the Cowboys. Weeden started three games for Dallas in 2015 before he was waived in mid-November.
He'll likely get the most playing time he's had since December 27th, when he guided the Texans to a 28-point victory at Tennessee.
"One of the things that we have to do at that position on Thursday is take care of the football, manage the game properly, move the sticks on third down, execute in the red area, get us into the right plays," O'Brien said of the quarterbacks. "I think communication with the huddle, if we go no-huddle, all those different things."
4. Fourth pass rusher: Jadeveon Clowney, Whitney Mercilus and John Simon have locked up three outside linebacker spots. Who secures the fourth spot could be determined in part by what happens versus
Brennan Scarlett, an undrafted rookie from Stanford, has rung up eight total tackles, a pair of sacks, three tackles for loss and a forced fumble this preseason. He's in position to snag a roster spot if he continues to make plays.
"Just working on what I can," Scarlett said. "I been working on a couple of good techniques over the past couple of weeks. Just trying to put it to use and play hard."
5. Big returns: Last Sunday against Arizona, Ervin broke loose for a 58-yard kickoff return. He'd battled
with the likes of Hunt, Wendall Williams and Braxton Miller over the course of camp and the preseason games.
Whether he can continue to show progress in the return game, and whether one of those other three options can get loose on a return is definitely something to monitor.
For wide receiver DeAndre Hopkins, seeing the abililty and versatility of Ervin is promising.
"Tyler has a lot of speed, he can do a lot of things," Hopkins said. "Punt, kick return, he showed it out here. Get the ball and go in the middle and not just a speed guy, who typically goes to the side."
Ervin's returned a total of four kickoffs for 120 yards, has nine yards on four punt returns.
Williams has the longest punt return of the preseason, with an 11-yarder.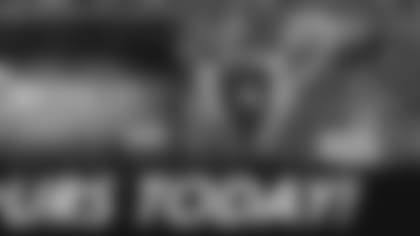 ](https://texanschecking.com/ )