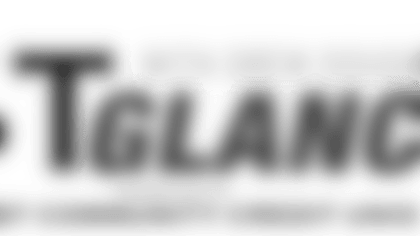 ](https://www.texanschecking.com/)
The Texans (5-3) face the Jaguars (2-6) at EverBank Field in Jacksonville on Sunday at noon CT. Here are five things to watch during the AFC South matchup.
1. Takeaway time: The Texans have scored on defense in each of the last three meetings with the Jaguars. They returned an interception for a touchdown in Week 17 and Week 6 last year, and in the final game of 2014, J.J. Watt sacked Blake Bortles in the end zone for a safety.
Scoring on defense again would go a long way toward helping the Texans win. But continuing to get takeaways would be a boon as well.
"I feel like they're going to come," cornerback A.J. Bouye said. "We haven't been getting as many as we wanted. But we just have to keep pounding and eventually they're going to come."
The Texans are next-to-last in the NFL in takeaways with six this season. They've turned the ball over 13 times as well, putting them at minus-seven in the turnover differential category.
"Overall as a team, we have to make sure that we try to flip the turnover/takeaway ratio," head coach Bill O'Brien said. "Right now we're 29th in the League, and it's not very good. In the past couple years that we've been here we've been able to turn that around and we need to try to turn that around because that stat right there points right toward the won/loss record."
The Jaguars, though, are in a worse spot than the Texans in this category. They're dead last in the NFL at minus-12 on the year, and they've also forced the fewest amount of takeaways with five.
2. Marqise, Allen('s) Awareness: The Jaguars have an odd statistic at the wide receiver position: Allen
Hurns leads the team with 443 receiving yards. Allen Robinson and Marqise Lee each have 442 yards apiece.
Cornerback A.J. Bouye explained why that trio is such a challenging one to defend.
"They got great catch radius," Bouye said. "Strong guys. They're competitors just like us. They're playing until the end of the whistle. They're very crafty so you got him, the other Allen, then you have Marqise Lee who is a really good athlete. Just got to play with good technique and stay focused and locked in the whole time."
Robinson went to his first Pro Bowl last season after he caught 80 passes for 1,400 yards and 14 touchdowns. O'Brien, who coached him in 2012 and 2013 at Penn State, said Robinson's a serious threat to any defense.
"I'm not surprised by how he's playing," O'Brien said. "I think he's the type of player that even if you have him doubled he can still make a play and that's what is dangerous about Allen. It doesn't matter how you cover him or who you cover him, he's going to get his share of plays and make his share of plays. You have to try to limit those."
3. Hey there, 'Hop: DeAndre Hopkins roasted the Jaguars at Everbank Field last year, as he caught 10
passes for 148 yards and a pair of scores the Week 6 win.
In three career games at Jacksonville, he has 273 receiving yards on 17 catches. Continuing that success on Sunday would be nice, but Hopkins is focused on the bigger picture.
"My mindset is just going out, doing whatever I got to do to get the win for my team," Hopkins said. "No matter how it is, whenever I get the ball, just make the best of that opportunity. But Jacksonville, for sure. Some of my better games in the past."
On the year, Hopkins leads the Texans with 434 receiving yards. He discussed his goals for the second half of the 2016 campaign.
"Just being a complete player," Hopkins said. "Not being one-dimensional, not just being known as a guy who lines up on the outside and only catches jump balls, but moving around and just being an expert at all parts of this offense, not just the outside position."
4. Miller and Blue, all the way through: Lamar Miller and Alfred Blue have combined for 383 yards on 74
carries in the last three games. That's good for 5.2 yards per carry, and they say they're feeding off each other's success.
"We compete every day in practice," Miller said. "Once he gets his opportunity to make plays, they give me that motivation to make plays too. So it's just a friendly competition right there. We just try to help this team win any way that's possible."
Blue's had a run of 13 yards or more at least once in the last five games, while Miller's gone for 10 yards or
more on a run in six of eight games this year. Blue's been especially effective over the last month in his limited action, and he explained his plan of attack.
"I get in there, I tell the O-line, 'Man, it's time to go. Make it happen. I'll make you all right,'" Blue said. "When I get in there, that's the mindset I have to go in there, just run the ball down hill."
Blue's averaged 5.67 yards per rush over the last five games, and he's done it in a physical manner that offensive coordinator George Godsey has liked.
"I know that one of the things that (Running Backs Coach) Charles London and as an offensive unit we had talked to him about is when you get a chance to hit the hole, get behind your pads," Godsey said. "He's physically an impressive young man that can generate some extra yardage on contact. He's been able to do that and he's been able to break those tackles."
5. Rattle Bortles: In his third year under center with the Jaguars, Bortles has been picked off 10 times,
which is the third-worst mark in the NFL. But he's been adept at using his legs, as he's picked up 199 rushing yards this season.
"We have to do a good job of rush lane discipline and not give him those scramble lanes, because if the ball is not open down the field, then he'll tuck it and take off, and he's hard to tackle, hard to catch," defensive coordinator Romeo Crennel said. "Usually when he does that he runs for a first down."
Keeping Bortles in the pocket is a key, in the opinion of defensive end Jadeveon Clowney.
"We need to stop him and make him pass the ball on us," Clowney said. "Make him beat us with his arm, not let him beat us with his leg. We're going to try to coral him, stop the run and make him beat us with his arm."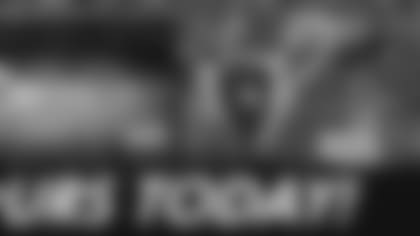 ](https://texanschecking.com/ )
![](http://www.houstontexans.com/news/drewdownfield.html)