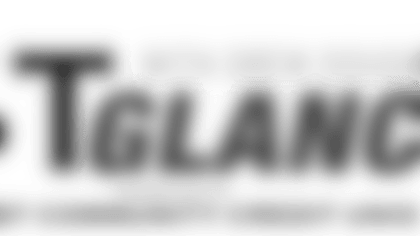 ](https://www.texanschecking.com/)
The Texans (6-5) travel to Lambeau Field to face the Packers (5-6) at noon CT on Sunday. It's the second time Houston's played in Wisconsin. Here are five things to watch when the two squads square off in Green Bay.
1. Improve in the Red Zone: When the Texans get inside their opponents' 20-yard line, they're scoring a touchdown 43.3 percent of the time. That's better than just the Chiefs and Jets, and the Texans know they have to get better. According to offensive coordinator George Godsey, the offense needs to get closer in the goal-to-go situations specifically, in the red zone.
"It's probably not getting third-and-goal from up around the 10," Godsey said. "Try to get third-and-manageable throughout the course of the field and it's the same thing in the red area."
Left tackle Duane Brown put it even simpler.
"Execution, man," Brown said. That's all I can say. I'm not a coach. I don't really have a theory on what works and what doesn't, we just have to execute, whether it's a run or pass. That's been the main thing. It's not easy once you get down there. The field's shorter, the defenses don't have as much room to cover, so we know it's harder to score in those positions, but we have to." 
On the flip side, the Packers defense is near the bottom of the NFL in red zone scoring, as opponents have punched it in for a touchdown 64.5 percent of the time. Only five teams in the NFL are worse.
2. The Weather-At the beginning of the week, the forecast called for temperatures in the high 30's and low
The Texans practiced outside at the Methodist Training Center on Friday, despite some rainfall that normally would've driven them inside NRG Stadium.
"I think you have to be really aware of what the conditions are as early as you can on Sunday," O'Brien said. "Obviously it's hard to simulate those conditions here."
For Brown, it doesn't matter what the weather does.
"Nothing changes for me," Brown said. "I'm still blocking guys, so I think it's something more for the quarterbacks and receivers and the running backs to have to deal with. You know, it's football man. Whatever the weather is, we line up and play. Looking forward to it."
Cornerback Kareem Jackson, who grew up in Macon, Georgia and played collegiately at Alabama, the conditions are perfect.
"It's football weather," Jackson said. "This time of the year, you get some perfect football weather. Not too hot and not too cold. Like I said, it'll be perfect football weather and definitely looking forward to it."
The Texans triumphed in the snow at Green Bay in December of 2008.
3. Osweiler ball security- As Brock Osweiler and ball security go, so go the Texans. In six wins this season, Brock's touchdown to interception ratio is 10-to-7. In the five losses, it's 2-to-6.
"I think for Brock, it's turning the page on a new opponent," Godsey. "You can't sit back and look at how you did in Week 1, Week 2, Week 5 and last week. We got to turn the page. We got a very good opponent. It's a defense that puts a lot of different looks for you. So for him, it's moving on to the next game and today was a good practice for him."
On the year, Osweiler's completed 59.5 percent of his passes, and thrown a dozen touchdowns and 13 interceptions. Being under pressure, in December, is something Osweiler said on Wednesday that he loves.
"I wouldn't have it any other way," Osweiler said. "Since a very young age, I've always wanted to be the guy to have the ball in his hand every single play, and especially when our back is against the wall. Not a lot of people believe in us right now, but I can promise you there's nobody who believes in this team more than myself, there's nobody who believes in this coaching staff more than myself."
4. Dodge Rodgers- In wins and losses, Aaron Rodgers has been basically the same quarterback. Green
Bay's 5-6 in 2016, and the future Pro Football Hall of Famer's thrown 13 touchdowns and two interceptions in wins, compared to 14/5 in losses.
Defensive end Jadeveon Clowney said the Texans pass rush must stay disciplined.
"You can't rush past the quarterback, got to rush up in the pocket and try to push the pocket," Clowney said. "Keep him in the pocket. He'll make a lot of plays moving out of the back of the pocket with his legs. We have a lot of work to do."
His precision in the passing game is exemplary, as he's completed 64.4 percent of his passes for 3,074 yards. But Rodgers has used his legs 46 times this season, scrambling for an average of 6.2 yards and scoring three times on the ground.
"As well as being able to throw the ball and make all the throws and throw accurately, he's got good run ability," defensive coordinator Romeo Crennel said. "He has a great knack of feeling the rush in the pocket and being able to avoid it, and then when he avoids it, he's got enough speed that he can run for the first down if he chooses to or he can make the big throw down the field."
How much Rodgers is affected by a hamstring injury he suffered in the Monday night win at Philadelphia is something to monitor. He was limited in Thursday's practice. The Packers didn't practice on Wednesday or Friday.
5. Speaking of running...- Over the last month, the Texans have run the ball well and stopped the run on
defense. Continuing that trend will go a long way to helping them pick up a road win at Lambeau Field.
In the last six games, Lamar Miller and the ground attack have collectively been able to gain more than 100 yards on the ground. Three times this season Miller's cracked the century mark himself. Continuing to pound the football is a point of emphasis for the offense.
Over the last quartet of games, the Texans defense has surrendered an average of just 58.8 rushing yards per contest.
For O'Brien, the ability to run and to stop the run speaks to a team's toughness.
"I really do believe that you've got to be able to run the football, possess the ball on offense, get in manageable third downs by running the ball on first and second down, sometimes running on third down and I think you definitely have to – everything you do on defense on first and second down has to start with stopping the run because if you don't stop the run, you're in trouble," O'Brien said.
Last week, Jonathan Grimes returned to game action and joined Miller and Akeem Hunt. Alfred Blue returned to practice this week after missing a pair of games with a calf injury. Getting Blue back, who's listed as questionable on the injury report, would be important in Miller's opinion.
"Anytime you have all your running backs going into a game, it's always great," Miller said. "When the next guy gets in, they try to take full advantage of their opportunity. We just stay on each other and make sure everybody is accountable and doing their job."
Blue's averaged a career-high 4.9 yards per carry this season.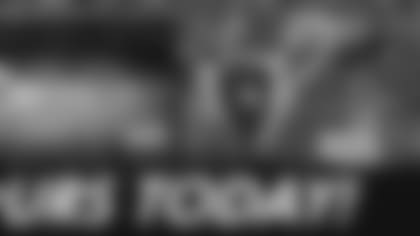 ![](http://www.houstontexans.com/news/drewdownfield.html)