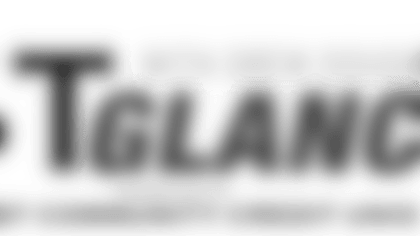 ](https://www.texanschecking.com/)
The Texans (6-4) host the San Diego Chargers (4-6) on Sunday at noon CT inside NRG Stadium. Here are five things to watch when Houston squares off with Philip Rivers and company.
1. Muffle Melvin-The Chargers are 4-2 when running back Melvin Gordon gets 20 carries or more this season. They've lost all four contests in which he carried 19 times or less. The second-year back is fourth in the NFL with 838 rushing yards.
Slowing down the former Wisconsin Badger, who's run for nine touchdowns and caught a pair as well, would serve the Texans well.
"Melvin's having a great year," head coach Bill O'Brien said. "He's a downhill runner. He's got the speed to get to the outside. He's got size."
The Texans defense has been stout against the run the last three games, allowing opponents 56 yards per game.
"We're going to need him to run the ball well and be the player he's been these last six weeks and help be a big part of our offense," Chargers head coach Mike McCoy said. "I wasn't down on him after last year, but now even more excited after seeing – you saw the potential, now you're seeing it come to and know that he really continues to grow as a player in this league."
O'Brien added that Gordon "sets the tone" for the San Diego ground attack.
2. Limit Rivers- As Gordon is fourth in the League in rushing yards, his quarterback is fourth in the NFL in
passing yards with 2,886. Philip Rivers has thrown 20 touchdowns and 11 interceptions.
Four of those picks came in his last game, a loss at home to the Dolphins. He's also been sacked 25 times this season.
Nevertheless, the Chargers have the NFL's second-highest scoring offense, as they've pumped out 29.2 points per game.
"The whole offense runs through Phillip Rivers, who I have a ton of respect for," O'Brien said. "Excellent quarterback."
Defensive coordinator Romeo Crennel agreed, and explained how Rivers and the Chargers are able to light up a scoreboard.
"He stands in the pocket," Crennel said. "He delivers the ball. He's got good weapons to deliver it to. That guy named (Antonio) Gates has been around for a long time and he's still getting it done. They've got some big, tall receivers. They've got some speed."
In games where he's attempted 36 or more passes this year, the Chargers are 1-5.
3. Pound it- Lamar Miller and the Texans can keep the San Diego offense off the field by continuing to run
the ball the way they have since Week 6.
They've rushed for 100 yards or more in those five straight games, and that's tied for the second-longest streak in the NFL. With 141.6 yards on the ground per game in that span, the Texans rushing attack has jumped to the fourth-best in NFL on the season.
It's no coincidence that since left tackle Duane Brown returned and played 100 percent of the snaps in the Week 6 victory over the Colts, that the run game's improved.
"Really, the running game goes really as the offensive line goes," offensive coordinator George Godsey said. "It's up to the backs to make that second level player miss. Our guys have been doing a good job whether it's been an arm tackle or avoiding a tackle, getting that extra yardage past the line of scrimmage."
Alfred Blue missed the Raiders game with a calf injury, and Jonathan Grimes has been out the last few weeks with an illness. But Grimes practiced as a full participant on Wednesday, and will likely suit up with fellow reserve ball-carrier Akeem Hunt on Sunday.
"It's good to see Jonathan back out there and I know he will help us," Godsey said.
Grimes has six carries for 23 yards in four games this season.
4. Clean it up- The Texans turned the ball over twice against Oakland, but picked off a Derek Carr pass as
well. Sliding back to minus-six on the season in the turnover differential category, Houston's now tied for 26th in the NFL in that category.
The Texans are facing an opponent in San Diego that's tied for 21st at minus-three. However, the Chargers have been excellent at generating takeaways, and they're fourth in the League with 19 this season. Despite that, they've turned the ball over an NFL-worst 22 times and find themselves two games under .500.
"We've really done some things to kill ourselves," McCoy said. "Because if you're scoring 29 points a game and our defense is creating the turnovers they've created – they've contributed to that scoring total – you shouldn't be 4-6, but we are, and so now it's just a matter of what we're going to do about it here the last six weeks."
5. Home sweet home- A perfect 5-0 at NRG Stadium this season, the Texans return home after gutting out a 60-minute fight at 7,349 feet above sea level in Estadio Azteca.
"It's great to play in front of our fans," wide receiver DeAndre Hopkins said. "We have some of the best fans in the NFL, in the league. Anytime we get the chance to play in front of our fans, it's a joy."
The Texans have won six in a row at home, dating back to the final game of last season. That's the longest active home winning streak in the NFL.