Monday's Daily Brew is coming at you full-strength with stories from on and off the field and a few former Texans mixed in for good measure. So, let's get to the top story of the day...
Last week, the Texans teased a big announcement for 6.12.23. As promised, here it is:
J.J. Watt will be inducted into the Ring of Honor when the Texans host the Pittsburgh Steelers (and brother T.J. Watt) on Oct. 1.
John Harris explains what it means when people admire rookie WR Tank Dell's ability to get "in and out of cuts" easily. He breaks it down by using a simple comparison to the game of tag.
Check out the NFL Draft Day trade for the No. 3 overall pick from the vantage point of the Texans' trade partner, the Arizona Cardinals. In the documentary series "Cardinals Flight Plan," Arizona's in-house media team captured the conversation between Cardinals new general manager Monti Ossenfort and his team as they get on phone call with Texans general manager Nick Caserio to get the deal done.
Laremy Tunsil gave some local single moms the royal treatment at a special event that included a shopping spree at Nordstrom's, a trip to the hair salon, the presidential suite at JW Marriott and a fancy dinner at Eddie V's Prime Seafood.
Three Things I Showed My Friends
This tremendous interview with Virginia pitcher, Stephen Schoch, via ACC Network: "I think I'm a cool guy. My dogs think I'm awesome. My teammates like me and my friends like me."
Schoch covered an array of topics, including Dippin Dots and caves.
Is that...Aaron Rodgers? The new Jets QB is living his best New York life by attending the Tony Awards.
And who doesn't love a grumpy/funny Bill Belichick quote? The headlines simply write themselves!
As always, follow me on Twitter for the latest Texans updates, and subscribe to Deep Slant on Apple Podcasts or Spotify to hear my latest interviews.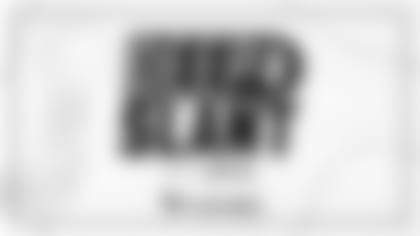 Deepi Sidhu talks to current and former players about their lives, focusing on lifestyle, Houston and pop culture.