Let's state the facts here.
Number of Madden Matchup previews I've written: 1
Number of Texans regular season wins: 1
Is it a coincidence that the Texans win every time I write this article? Is it just happenstance that when Madden stories start back up, wins follow?
Let's be real, we all know what is happening here. When we Madden, we win. Right, Pete?
The prediction business isn't easy, but we are off to a strong start. Madden 17 accurately predicted a Texans win, and the real Houston squad followed suit this past Sunday.
So, what does the Madden crystal ball have in store as Kansas City comes to town?
First off, *Madden 17 *ranks the Chiefs as a better team, with Kansas City rated an 83 overall as opposed to the Texans 81.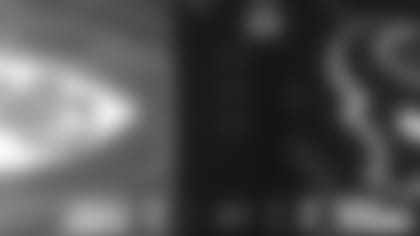 Both teams' strengths are on the defensive side of the ball, with six of the top seven highest rated players being defenders. KC has three defensive starters with ratings over 90, including OLB Justin Houston (96), S Eric Berry (93) and LB Derrick Johnson (90). J.J. Watt (99) and Johnathan Joseph (90) round out the top defenders that will be on the field on Sunday at NRG Stadium.
A deeper dive shows the similarities between both squads, with the aforementioned strong defenses and both having top notch running backs (Jamaal Charles and Lamar Miller). It is also worth mentioning that even though Chiefs quarterback Alex Smith has a higher ranking (82) than Texans signal caller Brock Osweiler (78), Osweiler did gain a point from his performance last week against Chicago. We will see if that is a harbinger of things to come.
Madden Matchup: Chiefs 24, Texans 16
I'll be honest, I was really upset when I saw this final score. My wife has to constantly remind me that this is just a game, but either way I hate to see the virtual Texans fall. In the Madden game, the Texans struggled in the red zone and with turnovers. The Texans held a 16-14 lead going into the locker room, but they couldn't hold it.
I hope Madden is wrong. We will find out on Sunday.