Like Jacoby Jones, David Anderson and Brian Cushing before him, left guard Chester Pitts was the latest Texan to hit the airwaves on radio row in South Florida.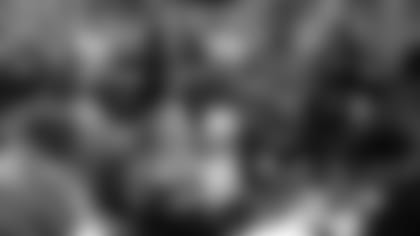 Pitts joined the media frenzy on Friday, a day after he represented the NFLPA at DeMaurice Smith's press conference at the NFL Media Center. Pitts interviewed with SportsRadio 610 AM of Houston, Sirius NFL Radio and a Jacksonville radio station before speaking with HoustonTexans.com.
"I'm having fun." said Pitts, one of the Texans' most media-savvy players. "This is very enjoyable, doing all this. I'm in my world. I'm in my element."
Picking against his division rival, Pitts predicted a 28-24 victory for the New Orleans Saints on Sunday.
"I can't root for Indianapolis," he said. "I want the Saints to win, plain and simple. New Orleans is going to get it done."