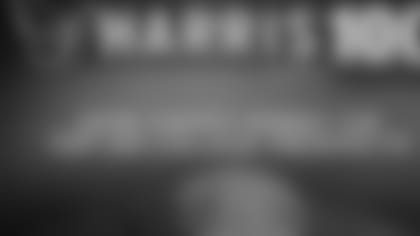 ](http://www.houstontexans.com/news/draftprospectreport.html)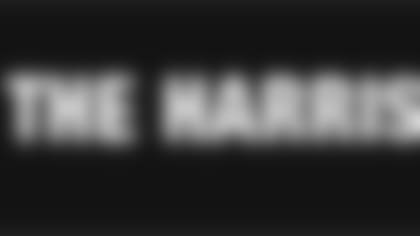 ](http://www.houstontexans.com/news/draftprospectreport.html)
Now that the 2015 NFL season has been tucked in and put to bed for good, it's time to get the off-season going in earnest. That means the unveiling of my annual Harris 100 for what seems like the 100th year in a row. From a Texans perspective, it's my second year putting this together for our website, but I've done something akin to this for years. I mention that because the presentation of this Harris 100, my listing of the top 100 prospects headed into the 2016 NFL Draft, is beyond anything ever attached to my name.
Eric San Inocencio and Jesse Clark worked tirelessly as to how to present my rankings and comments in a way that all of you would enjoy and find more appealing than just a list with names. When they came to me to show me what they'd come up with, the only words that came to mind were ones that I can't say on radio or TV. I was blown away. This is what I always dreamt of doing and those two stalwarts pulled it off in a grand way.
As for the list itself, I've done what I've always done, ranking the players, not in draft order and not in the order in which I like players. The Harris 100 is how I see these draft prospects, all things considered, as next level ball players. I don't ultimately think Ohio State RB Ezekiel Elliott will get selected in the top seven, in large part because running back isn't valued as other key positions are. But, when it comes to what I, and others, want to see out of a running back/football player, he exemplifies that and then some.
Over the next few months, combines, pro days, interviews, team visits and just flat out more tape watching will allow this list to be fluid. I finished my 100, submitted it to the guys and thought about a couple of players that I might need to re-consider in the future. That's the way this process goes and it'll remain fluid for a while. But, this will get you started.
Each player that participated at the Senior Bowl has an updated weight, height and comment from the week down in Mobile. After the Combine, we'll update everyone with adjusted weights, heights, 40 times and the sort from Indianapolis. Then, throughout the Pro Day process, we'll do the same.
One thing I'm pretty sure about though is that Ole Miss left tackle Laremy Tunsil will remain at the top of my board for a while. I tried to take into account known injuries and off the field instances, but that can be problematic at times. That all said, here is the 2016 NFL Draft Harris 100 version 1.0 (of about 4.0 that I'll do). Thanks for reading.
Check out photos of the top 100 players of this year's draft class according to Texans analyst John Harris.