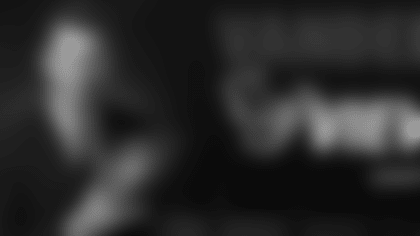 The last time the Texans played a game without J.J. Watt they beat Jacksonville, capping the 2010 season. It was a 6-10 campaign that ushered in major changes on the defensive side of the ball including the drafting of Watt and the acquisitions of Johnathan Joseph and Danieal Manning. Plus, since that season, the Texans have employed two of the top coordinators in the game in Wade Phillips followed by Romeo Crennel.
Houston's best defensive finish without Watt was 13th in 2009. The Watt era (and remember, it's not over yet) has seen the transition from the Texans from an offense-heavy team to one that mostly hangs its hat on defense.
There's no downplaying the loss of Watt. But in this era, Houston has lost some key defensive players and performed well. In 2011, Mario Williams departure in week five after racking up five sacks in five weeks seemed devastating. Watt had not become dominant yet and it looked like Mario was going to have a monster campaign. Yet the team finished second on defense without him.
In 2012, Brian Cushing, off to a blazing start, suffered a devastating knee injury in week five yet the Texans finished 3rd in total defense and had their best record ever at 12-4.
Perhaps the best example of the Texans overcoming a huge injury is the loss of Matt Schaub after week 10 in 2011. They ended up having their best season to date, winning the next three games on the way to clinching their first division title.
They have to find a way now. They are currently fifth in total defense. And Watt has been less of a lead singer and more of a member of the band. The rest of the performers will need to be at their best. Jadeveon Clowney has to reach his potential. Whitney Mercilus has to hold the spot as the lead dog in the pass rush. And John Simon needs to keep his early season momentum going.
Perhaps the most important thing is being stout against the run. Young players like Christian Covington and D.J. Reader have to continue to develop, along with Joel Heath. And Antonio Smith needs to summon whatever he has remaining in the tank to help the cause.
No one is going to feel sorry for the Texans. If anything, there's relief in Indy, Jacksonville and Tennessee. It's hard to imagine more adversity, no matter how you define it, than starting 2-5 last season. Plenty of players remain from that turnaround who dug deep and propelled the team into an excellent run to finish the season. The team needs to pull together now and make something special happen.
A collection of photos of J.J. Watt from the 2015 season.