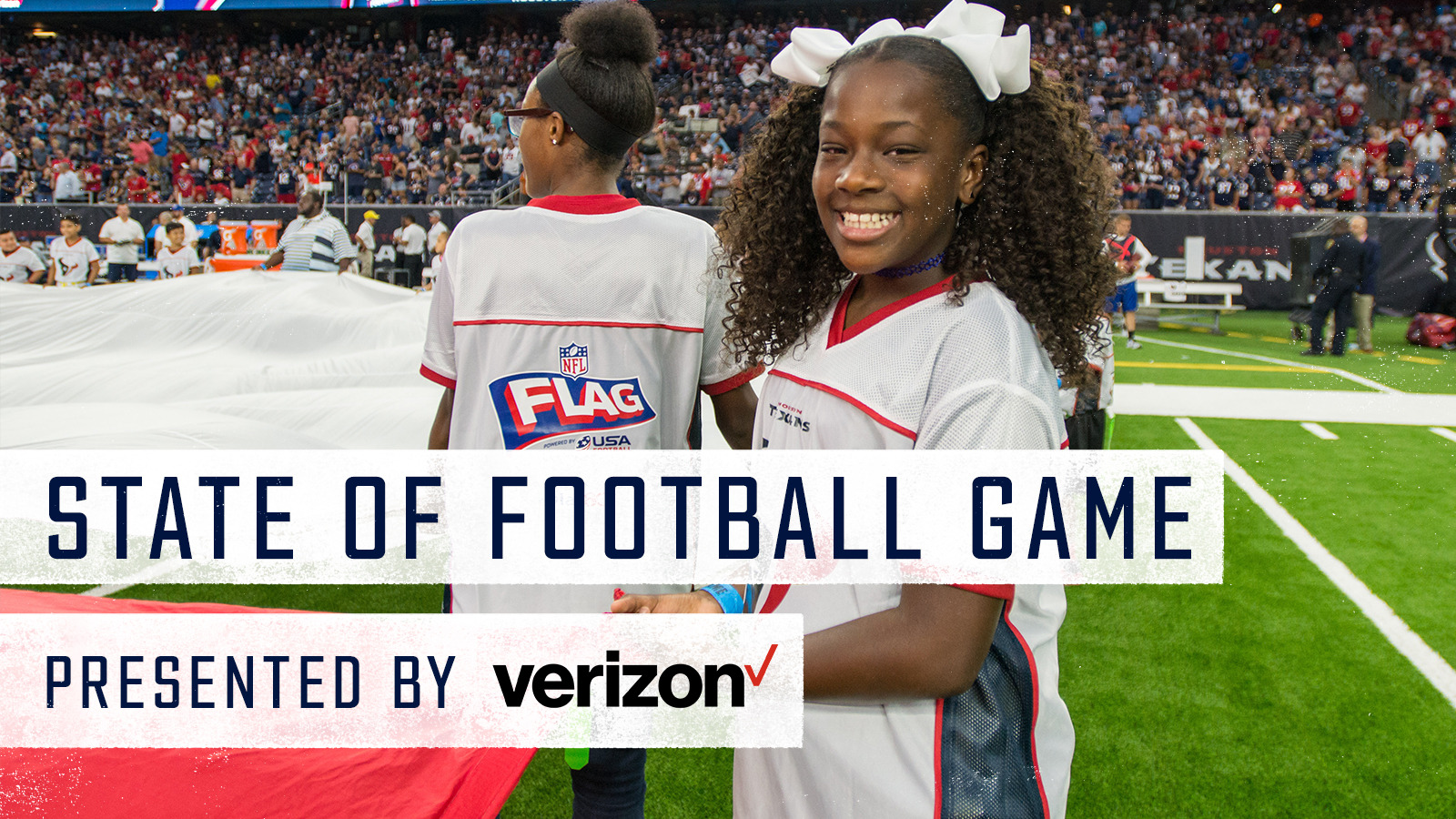 Each year, the Texans dedicate a game to celebrating football in Texas. This year, as part of the festivities, members of the HTY NFL Flag Football League were invited to hold the flag on the field and stand with Texans players during the national anthem, creating a memorable experience for all.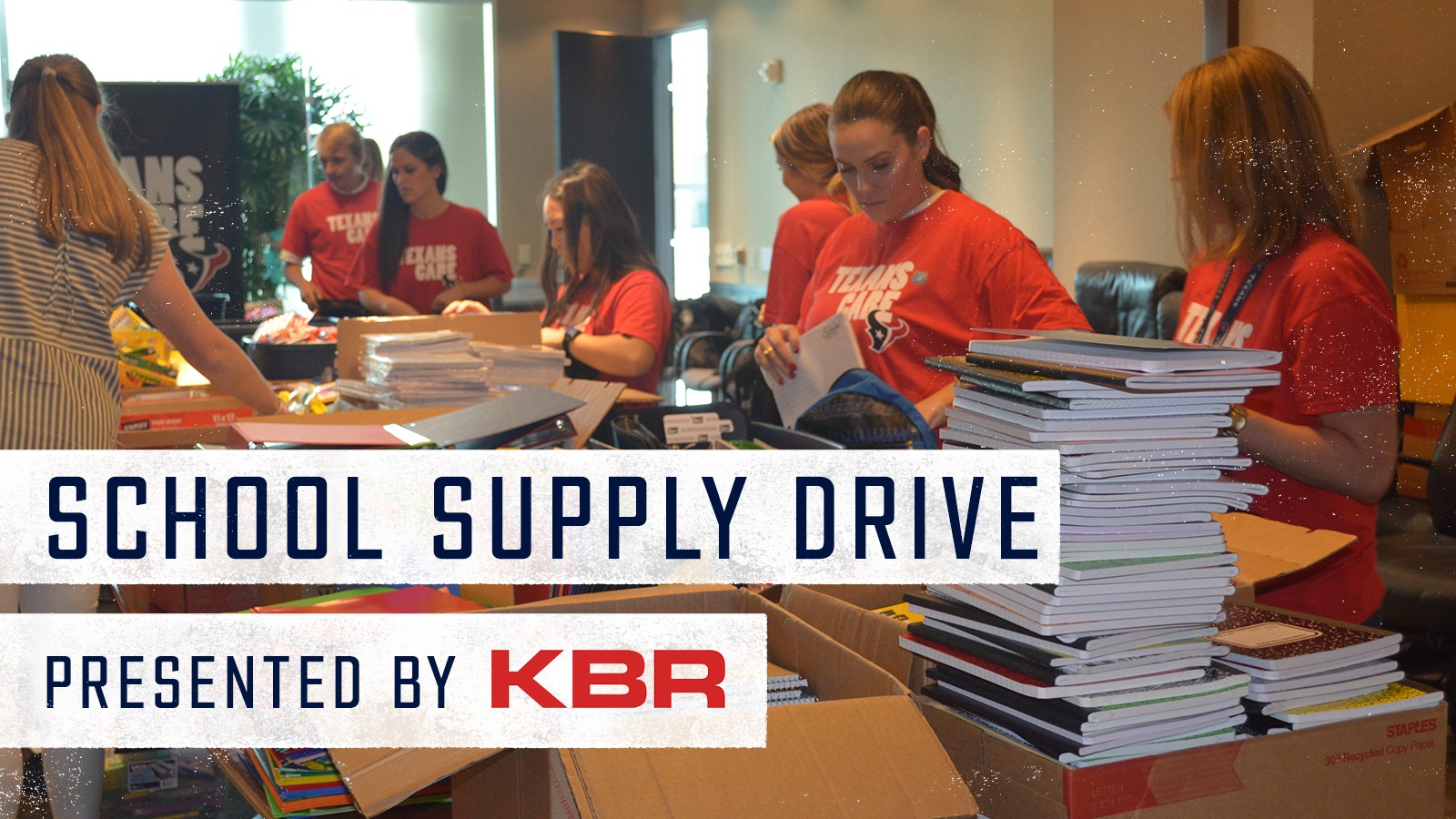 During the annual school supply drive, fans dropped off school supplies at Houston Texans Training Camp presented by Xfinity. Texans staff donated backpacks, and KBR employees hosted a collection drive at their offices. More than 250 backpacks and thousands of school supplies were collected. All supplies were sorted, stuffed into backpacks, and delivered in a Jetco truck to youth at the HTY.
The YMCA of Greater Houston received a $100,000 grant from the Texans, the NFL, and the Local Initiatives Support Corporation (LISC) through the NFL Foundation Grassroots Grant Program. The gift enabled the YMCA to install two natural-turf fields at the Foster Family YMCA branch in the Heights. Congresswoman Sheila Jackson Lee of the 18th Congressional District, YMCA CEO Paul McEntire, Houston LISC executive director Amanda Timm, and Ambassador Kevin Walter participated in the ribboncutting. The grant was the 10th awarded in Houston, totaling more than $1.05 million.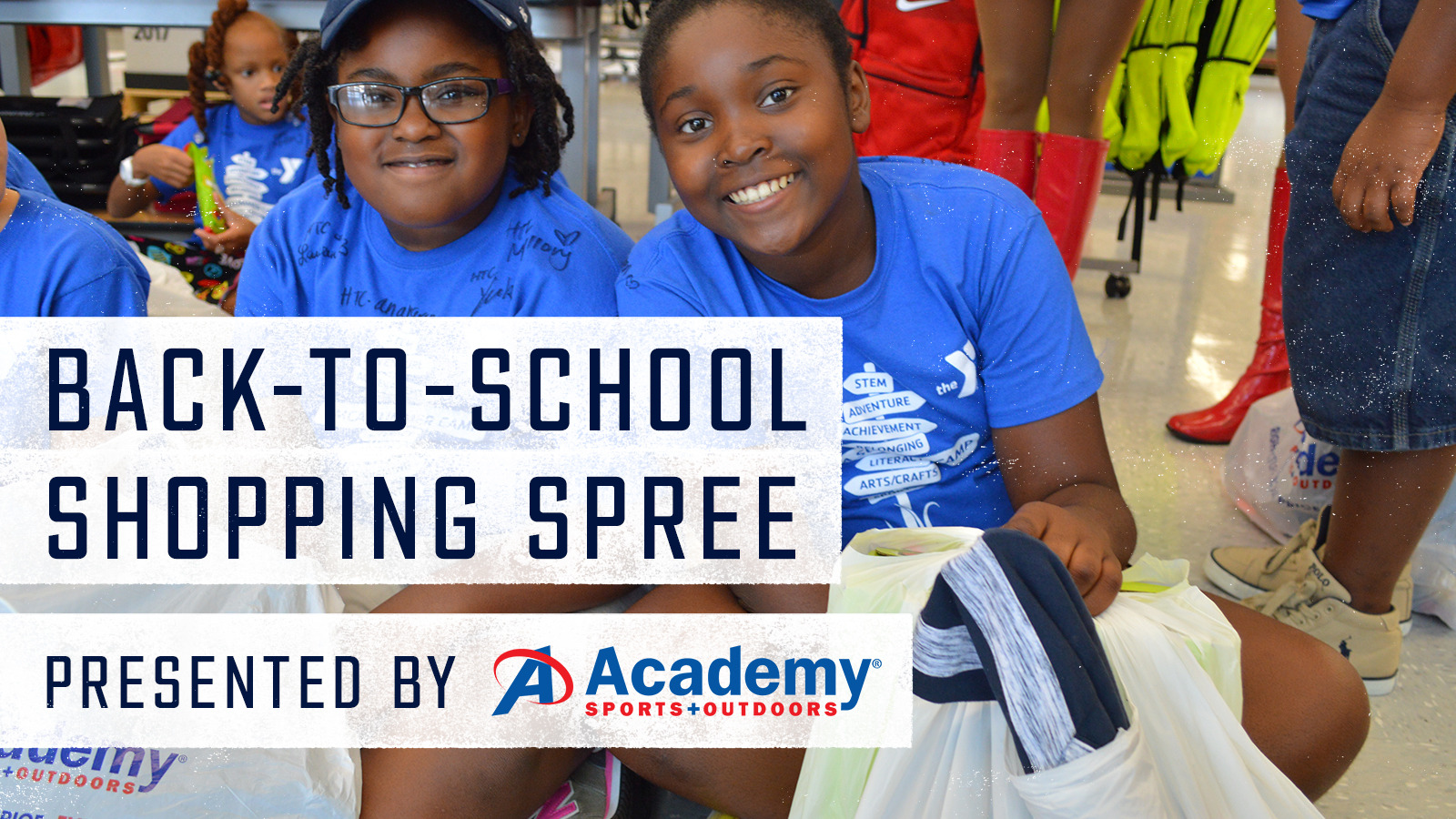 Kids from the HTY were invited to take part in a back-to-school shopping spree courtesy of Academy Sports + Outdoors with Texans Legend Andre Johnson. Kids picked up shoes, bikes, and more to get them ready for the upcoming school year.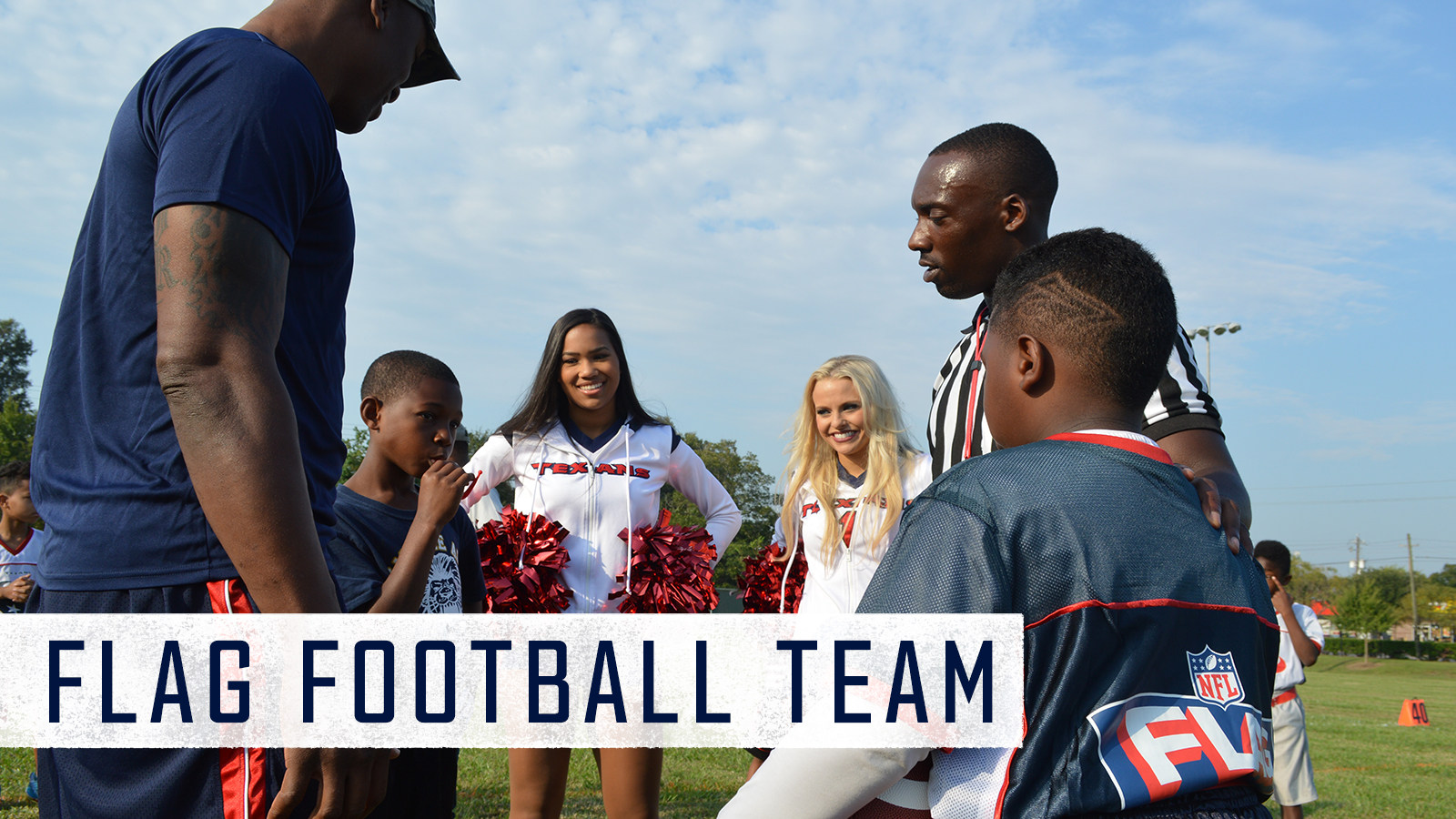 The Texans established the NFL Flag Football program at the HTY in 2013 with a $200,000 youth sports grant. This program has allowed nearly 5,000 kids to learn the game of football and enjoy friendly competition with little or no financial worry. The NFL Flag Football program offers a fun, non-contact football experience for boys and girls ages 5 to 17. The Texans and Ambassador Eric Brown helped kick off the new HTY flag football season at a celebration in September. The YMCA Flag Football league concluded with the Tournament of Champions, hosted by the Texans at the Houston Methodist Training Center in November.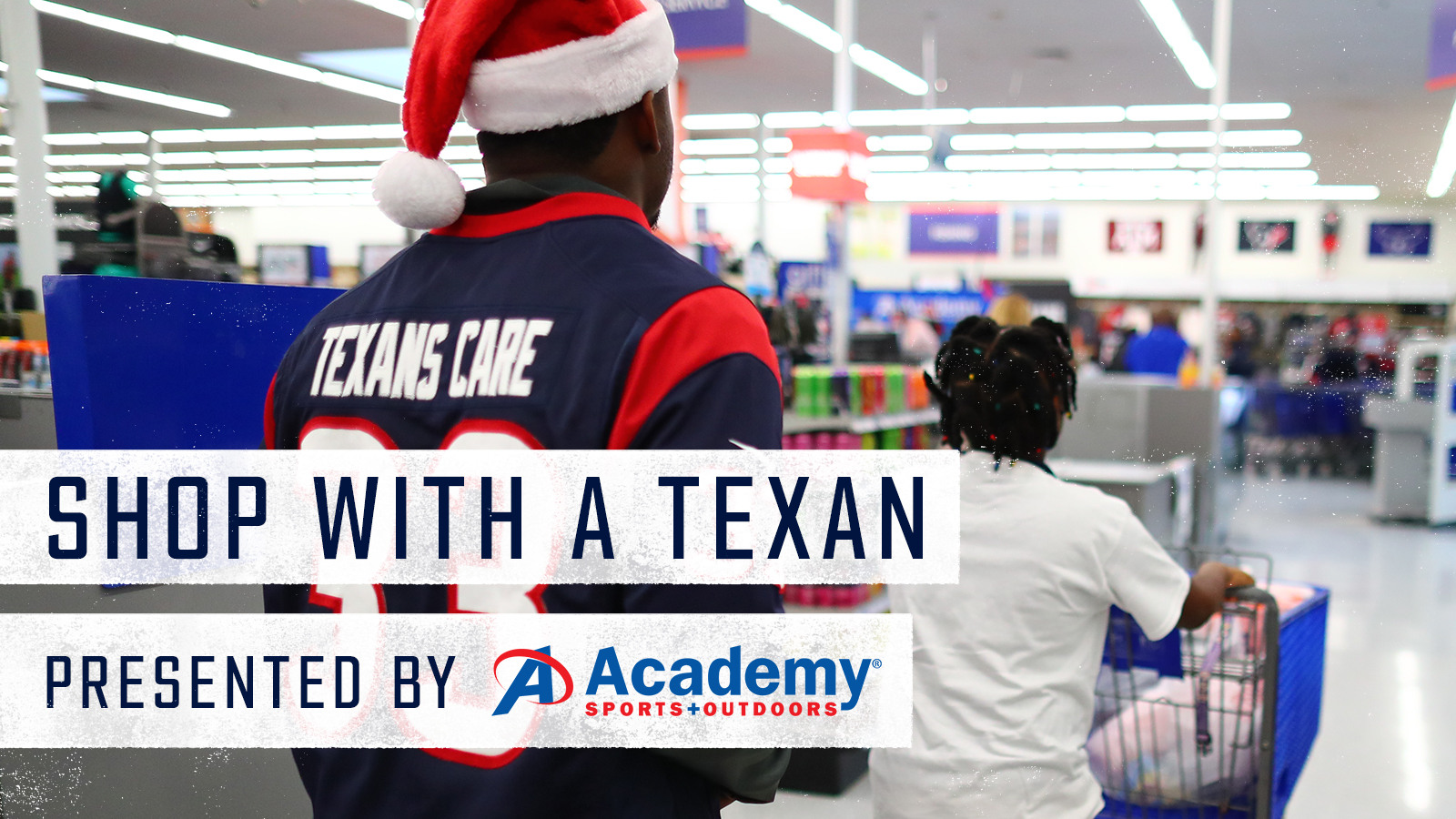 The 2017 rookie class, including wide receiver Chris Thompson, tackle Julién Davenport, and cornerback Bryce Jones, treated 14 kids from the HTY and the BGCGH who had been affected by Hurricane Harvey to a holiday shopping spree at a local Academy Sports + Outdoors. Whataburger provided breakfast, and Academy donated a $200 gift card to each child. At the end of the shopping spree, each child was surprised with a new bike and helmet.
The Lady Texans held a Breakfast With Santa holiday party at NRG Stadium for 50 youth from the HTY's outreach programs. The event included a DJ, a dance contest, a caricature artist, arts and crafts, and photos with Santa TORO. A delicious breakfast was served, and each child received gifts from his or her holiday wish list, which had been donated by the Lady Texans.