2022 NFL Fan of the Year Nominations are open!
Are you or someone you know the biggest Houston Texans fan?
The NFL is celebrating extraordinary fans with a trip to the star-studded NFL Honors ceremony and Super Bowl LVII in Arizona. Nominate a special Texans fan who is a positive influence and inspires others with their love of football. Fans can even nominate themselves to win!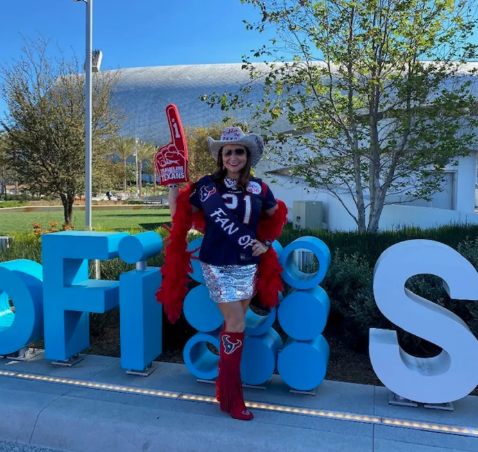 Debbi Chapa Brannon
Debbie Chapa Brannon, known as Debbie the Texan, was selected by the Houston Texans to represent the team as their Fan of the Year for the 2021 season. Debbie joined 31 other fans from opposing teams at the Super Bowl LVI in Los Angeles as part of her reward for her incredible fandom. Click the link below to check out her experience.