Congratulations to all of our Teammates of the Game! One individual from each gameday position is nominated for this award after every game this season! All Teammates of the Game will be entered into a gift card drawing at the end of the season!
Teammates of the Game | Gift Card Winners
Colby Wright, Lily Mello, Tiffani Whittington, Rachel Crosby, Martin Lemus, Keryl Yarborough, Billy Moreton, Vincent Guerra, Colton Mills, William Hill
12/26 Teammates of the Game
Vincent Mitchell, Roberta Jones, Ben Lampe, Kyrie Cassin, Rodney Asher, Manuel Diaz, Enrique Moreno, Sherryl Kimble, Veronica Deverger, Willie Johnson, Richard Singleton, Helen Curbello, Elisa Ferrel, James Scheffer, Jay Medina, Blessing Akhigbe, Schelli Gondeson
12/12 Teammates of the Game
Rachel Crosby, Belinda Randolph, Michael Bukowski, James Armitage, Billy Moreton, Manuel Diaz, Keryl Yarborough, Noah Aragon, Rubellia Marinelarena, Clarence Holmes, Erick Harrell, Abby Barker-Hodge, Jill Hoffman, Robert Nigg
12/5 Teammates of the Game
Jackie Simpson, Giovanni Laurent, Robin Hampton, James Fonteneaux, Michael Reed, Cindy Horta, Richard Hill, Jabari Hodge, Brandie Henson, Kirk Dangerfield, Veronica Leppala, Richard McSherry, Brice Gildersleeve, Laurel Killgore, Razzak Akorede, Ricardo Gonzalez
11/28 Teammates of the Game
Raven Albright, Robert Cena, Paul Alvear, Paulette Fernandez, Abdul Data, Bryston Zeigbo, Andrew Sanchez, Terry Vogler, Concepcion Lozano, Onuroah Nwokobia, Deswin Pierre, Chelah Blunson, Lynda Vu, Jose Davila Jr., Alexis Philips, Brandye Craig, Joseph Leija, Matt Sirles, Wilma Cantu, Lily Mello
10/31 Teammates of the Game
Pat Lassiter, Carol Poledore, Claude Dickson, Patrick Boren, Angela Perry, Bennie Gant, Keryl Yarborough, Charles Rogers, Exagene Gillum, Gregory Stanton, Paul Martin, Missy Malechek, George Reed and Jermaine Alexander
10/10 Teammates of the Game
Gaynell Carrington, James Sargeon, Betty McCruse, Corey Swiney, Tommy Bowen, Ariel Holliday, Kyle Casburn, Marcus Byrd, Jose Alexander Davila, LaMonde Howard, Carla Pittman and Tiffani Whittington
9/23 Teammates of the Game
Virginia Roberts, Jacque Dorsey, Jonnass Tewelde, Elton Charles, Jennifer Clemonds, Mike Newman, Vincent Guerra, Alicia Pedraza, Carolyn Walker, Gwen Moore, Phillip Fritts, Jay Walker, Samuel Alexander, Erica Martinez, Martin Lemus, Victor Washington, Doris Ortiz, Inez Tristan, Sylvia Hackney, Andrew Gonzalez, Belinda Brouillette
9/12 Teammates of the Game
Phillip Robinson, Eric Villarreal, Dixie Berry, Charlotte Brown, Amy Sierra, Jeff Holt, Terry Jones, James Hunt, Bennie Gant, Armandeo Garcia, Myrteal Gray, Steven Marshall, Kristofer Lust, Mike Davis, Victor Ledezma, Edgar Gutierrez, Dimitrius Macklin, Eugene Bell, Davis Flores, Lysa Bryant, Bria Rouse, Colby Wright, Becky Gonzales, Robyn Flowers, Chekesha Johnson, Victor DuNaye
8/28 Teammates of the Game
Mary Gonzales, Johhnie Copeland Jr., Roberta Jones, Michael Cooper, Al Giraldo, John Mendoza, William Hill, Elizabeth Williams, Reginald Mays, Sage Ali, Barbara Hernandez, Annette Hall, Elena Whitley, Terri Cooper, Margo Pena, BJ Balderas, Tammy Chenevert, Anfernee Trower, Jack Abbot, Alice Coleman, Erin Martinez, Jermery Victor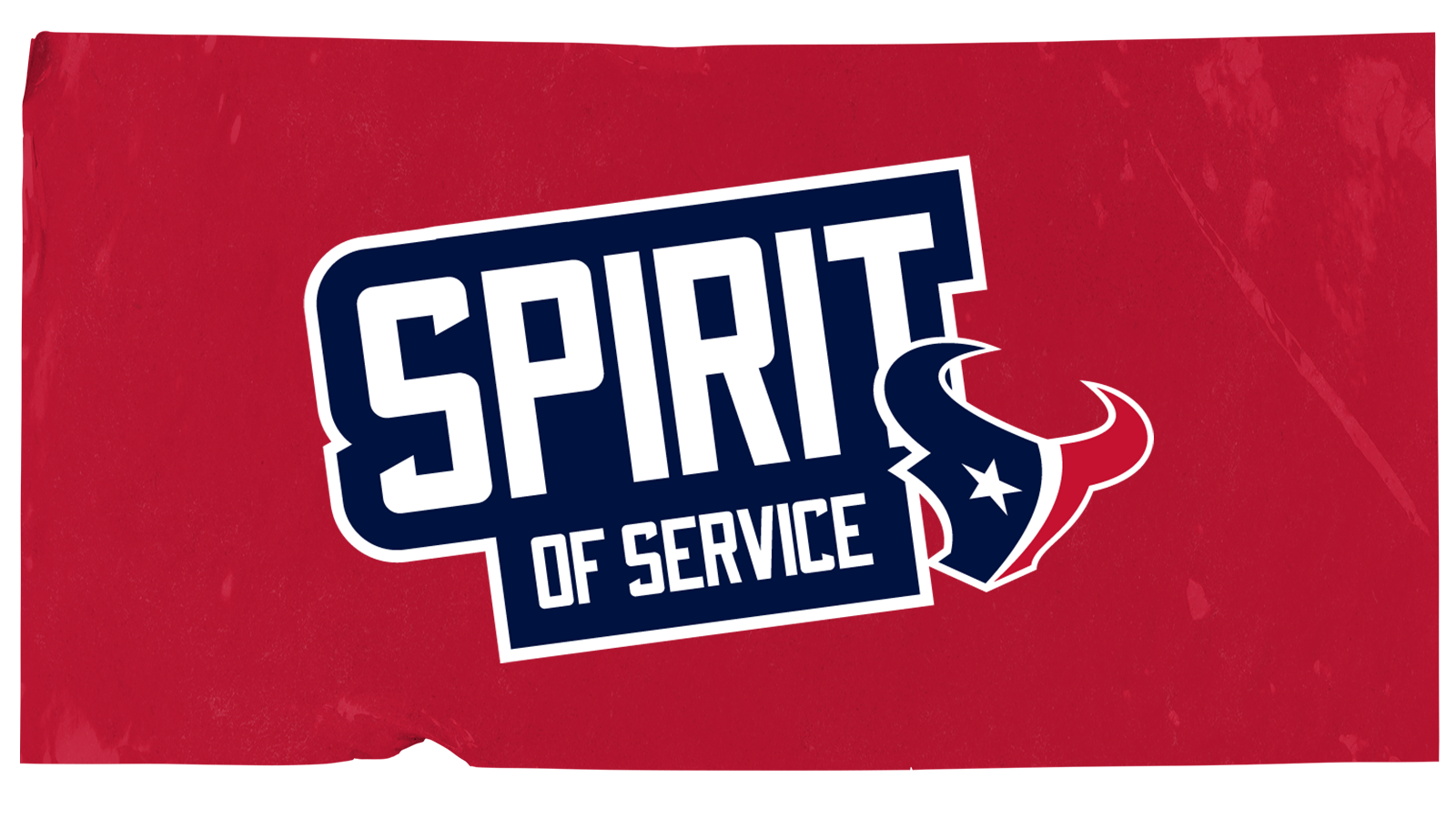 The Houston Texans would like to recognize gameday staff members that have made a positive impact on our fans and Season Ticket Members. These are the individuals that continue to go above and beyond to provide excellent customer service to our fans and show their commitment to the Houston Texans organization. To earn the Spirit of Service award, staff are nominated by their supervisors, secret shoppers, teammates and fans. If you would like to nominate a co-worker for this prestigious award, please share your nomination with us by clicking bellow.
To redeem your Spirit of Service card on gameday at the Spirit of Service Teammate Store, please visit employee check-in located on the service level of NRG Stadium.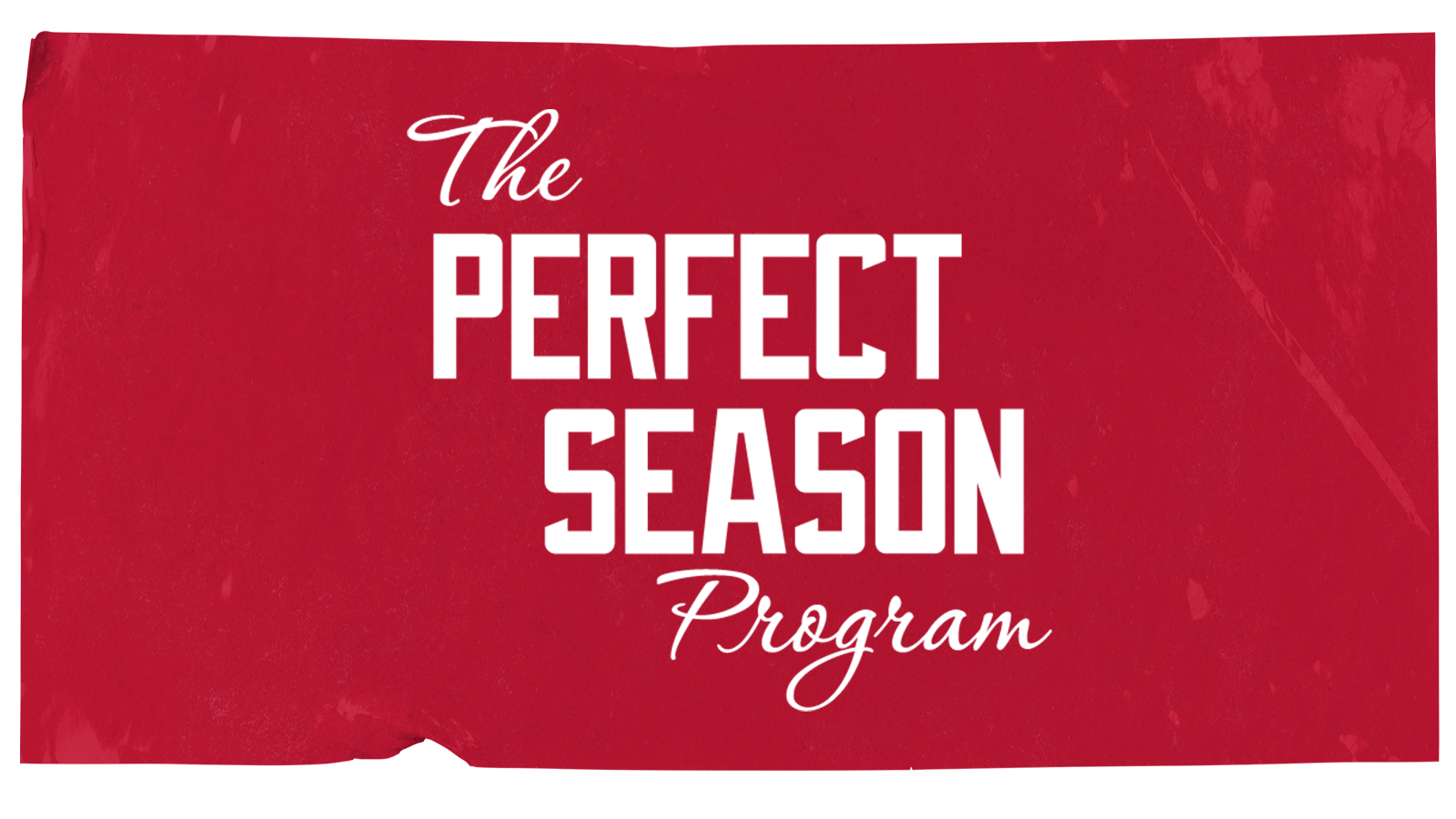 Work all 10 games this season and receive an invitation for you and your family to attend a VIP field day in the Houston Texans Methodist Training Center. Don't forget to get your Perfect Season card stamped at the Texans Store in Employee Check-in on gameday!
Teammates that have been with the Houston Texans for 5, 10 and 15 years will be awarded with a service pin to commemorate their time with us!