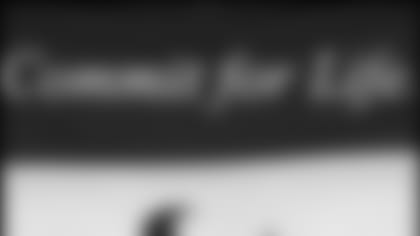 The Texans held their third annual blood drive today in conjunction with The Methodist Hospital and the Gulf Coast Regional Blood Center.

Hundreds of donors made their way to Reliant Stadium to take part in the important cause while Houston Texans players and Cheerleaders were on hand to encourage and thank all those who participated to save a life.

The players signed autographs and visited with their fans throughout the day.

"This is for a good cause so any time you can support the fans and people like this doing something nice, it's a great opportunity," linebacker Jay Foreman said.

Fellow linebacker Antwan Peek also popped in to show his support. Even though he didn't donate at today's drive, he assured fans that he will do his part.

"My job is to draw blood," he laughed.

All of those who donated received a commemorative Houston Texans Blood Drive jersey-style t-shirt and had their names entered to win an autographed Houston Texans football.

Thanks to every donor who helped save lives today by participating in the worthy event!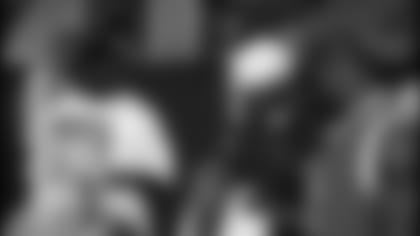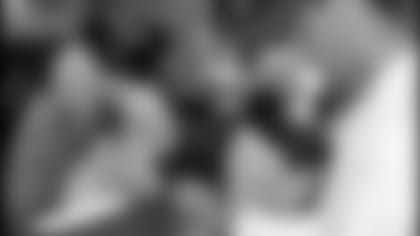 The wide receivers (Andre Johnson, Kendrick Starling, Corey Bradford) rolled in as a unit to show their support.
QB Dave Ragone autographs the commemorative Blood Drive t-shirt.
*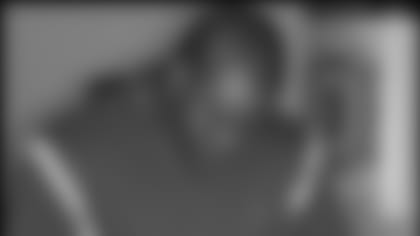 * LB Antwan Peek kept the donors company while they gave blood.


Those unable to attend the festivities at Reliant Stadium or either of The Methodist Hospital locations may still visit any one of
The Blood Center's
Neighborhood Donor Centers or mobile drives designated as Houston Texans participating locations, October 5 through 10. To find the donation location near you, log on to
http://www.giveblood.org/
or
www.methodisthealth.com
.  You may also call
Gulf Coast Regional Blood Center
, 1-888-482-5663, or The Methodist Hospital System, 713-441-3415, for additional information.
Gulf Coast Regional Blood Center is the primary supplier of blood components to over 220 hospitals and health care facilities in a*24-county Texas Gulf Coast region. Donors must be at least 17 years of age, weigh a minimum of 110 pounds and be in good general health. The donation process is simple, taking only about an hour and one donation may save three lives. Additionally,The Blood Centeris asking its donors toCommit for Life. It takes three simple steps: 1) Donate once per quarter, 2) allowThe Blood Centerto contact you with news and information, and 3) spread the word, encouraging others toCommit for Life*. It's that easy and that important! * *Click here for more information.

Gulf Coast Regional Blood Center is a member of America's Blood Centers, the national network of nonprofit community blood centers that collect half of the United States' blood supply.