EDITOR'S NOTE: The following is part of HoustonTexans.com's 2010 Path to the Draft presented by FOX Sports Houston.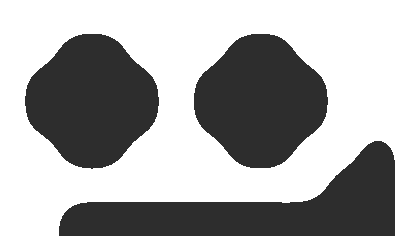 Interview at Senior Bowl): Cal defensive lineman Tyson Alualu seems to be an incredibly calm individual. Most of the players at the Combine have been coached to varying degrees on how to interact with the media. Alualu, however, was of a very serene demeanor when dealing with the press.
He talked about the impact his two children and wife have on him and what it did to his maturation process. Said he was a different player because of it.
"It's two blessings," Alualu said. "Wonderful kids and a wonderful wife. I definitely have a lot on the table and a lot of motivation for myself. I'm definitely excited and enjoying the process right now."
Alualu ran a 4.95 in the 40 and checked in at 295 pounds in Indianapolis, and talked about the pressures of juggling family, football and school at Cal.
"It was tough. Very time consuming. Just knowing they expect so much from you at a D-I school, especially at Cal, as far as academics and sports. Most of the time I leave early morning and come back at night. But my family was always there," Alualu said.
Larry Asante: The Nebraska safety is projected to be a strong safety in the NFL, but when he was with the media on Sunday, he clarified his situation and said that he played "left and right" safety in Bo Pelini's defense. After saying that, he went on to explain that he's capable of playing free and strong safety in the NFL.
Every player that spoke said he was capable of playing anywhere professionally, so Asante's clarification could easily be lumped in with the others.
But he was a productive college player and anchored the Cornhusker secondary, finishing second on the club in tackles in 2009 with 67. At the Combine his measurements were 6-0, 212 and he ran a 4.63 in the 40.
He said the biggest hit of his career came against Kansas State in the third quarter of a 17-3 ballgame. The Wildcats were driving and set to pull within a touchdown, but Asante popped Keithen Valentine and knocked the ball loose, and the Huskers took over on their own five yard line.
"It's a wonderful feeling when you deliver a big hit," Asante said with a smile Sunday.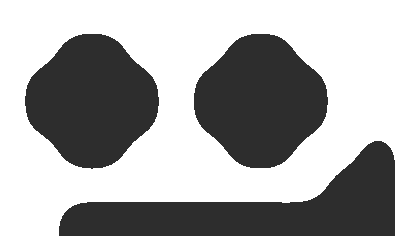 Interview at Senior Bowl) **: The Oklahoma State cornerback is likely a second or third round choice, and he ran in the 4.5's at the Combine. His career in Stillwater was a productive one, as he was a Jim Thorpe award semifinalist, and a dynamic return man. In fact, he was an All-American at kick returner in 2008, and took back at least five for touchdowns in his career.
But he last took the football field in late November when he and the Cowboys were shut out 27-0 by the Sooners. Cox missed the Cotton Bowl matchup with Ole Miss because he was suspended for rules violations.
When he was asked by reporters about that suspension, he said he'd heard from some NFL teams about it, and that they were "harassing" him about it.
That's probably a slip-up in choice of words, but nevertheless, he didn't make a great case for himself with that performance. Nonetheless, he said he took responsibility for his actions, and that OSU head coach Mike Gundy's decision to suspend him was justified.
"I tell them straight up it was my fault," Cox said Sunday at the Combine. "I take all the blame for it. Coach did what he had to do. He wanted to suspend me for the game. I had to accept it."
Dominique Franks: A cornerback from Oklahoma, Franks had one of the odder soundbytes at the Combine when he talked about the technical aspect of his game.
"I didn't play with any technique back at school," Franks said. "I was just playing on pretty much ability. I wanted to clean that up and make sure my technique was good."
Considering the Sooners played for the BCS National Title in 2008, it's somewhat strange that Franks thinks he was just getting by on ability.
Nevertheless, he left early as a junior, came to the Combine hoping to improve his positioning, as the NFL Draft Advisory board gave him a third round grade. Franks was a shade under six feet at 5-11 and he weighed 194 pounds. His 40 time was 4.52, and he benched 225 pounds ten times.
Brandon Ghee: He played collegiately at Wake Forest and for a time, the cornerback was part of a defense that boasted the likes of Seattle first rounder Aaron Curry (linebacker) and fellow corner Alphonso Smith, who was the fifth pick of the second round in 2009 for the Broncos.
Ghee said he played a lot of man defense with the Demon Deacons, but that he also played quite a bit of zone as well. Smith left college as the ACC's career interceptions leader, and Ghee said he learned a lot from Smith, including how to gamble on the field in coverage. Ghee also said that Smith's influence led him to be more of a go-getter.
Plus, Ghee said he's confident about the step up in competition, from the ACC to the NFL.
"I'm already a physical corner," Ghee said. "There's no doubt about that. When I get to the NFL, I'm going to be bigger, faster and stronger. I am 22 years old, and I think I have a lot of room to grow and get better. That's the next step."
Everson Griffen: The Southern Cal defensive end touted himself as the biggest of the versatile defensive ends at the Combine, and at 6-3, 273 pounds, Griffen was impressive when he ran the 40 in 4.66 seconds, and did 32 reps (tied for the most amongst defensive ends) on the bench press.
He also used the word 'versatile' quite a bit, saying that he can play all along the line, and also as a 'tweener at linebacker in a 3-4 defense.
Griffen, who described himself as a competitor, also idolizes the Ravens' Terrell Suggs, and compared his game to that of the Baltimore defender's.
He finished 2009 with 43 total tackles and seven sacks, and skipped his senior season to enter the Draft.
Lamarr Houston: The Longhorn defensive tackle wanted to crack the 300-pound limit, and he did, weighing in at 305 pounds. At the University of Texas, Houston played on the interior of the defensive line and in 2009 registered 57 tackles and seven sacks.
His performance in Indianapolis impressed quite a few, because he ran a 4.85 in the 40, which was gravy after he weighed in at five pounds over the 300 mark. When he was asked about the best part of his weekend on Saturday, he smiled and said "The weigh-in."
He wanted to prove to teams that he wasn't "270 or 280 like people are saying". Houston proved that he was bigger than some thought, and then improved his situation by showing off his speed. He also compared himself to a pair of Pro Bowlers when talking about the interior defensive line spots.
"There's a lot of guys who play nose tackle who aren't the beefy guys in the middle," Houston said. "I think Jay Ratliff (of the Dallas Cowboys) is a great example because he's athletic. He plays nose tackle. He plays three-technique. He's a great pass rusher. Guys like him and (Arizona Cardinal) Darnell Dockett are the newer-age guys that people are looking for."
Brian Price: A defensive tackle from UCLA, he's 6-1 and weighs 303 pounds. He benched 225 pounds 34 times at the Combine and is projected as a late first rounder, possible second round pick.
He started the past three seasons for the Bruins, and finished with 43 total tackles and seven sacks. He's forgoing his senior season for the NFL.
Price said he enjoyed the Combine and was "seizing the moment" to impress teams, and some analysts have him just above Tennessee's Dan Williams as the third-best defensive tackle in the Draft.
Cam Thomas: The North Carolina defensive tackle is 6-4 and weighs 330 pounds. He did 31 reps on the bench and was hands-down the most comfortable with the Combine process of all the players we spoke with. During his time with the media, the three-year starter was talkative and able to joke around, while remembering that he still needed to impress teams.
In 2009 with the Tar Heels, he finished the season with 23 tackles, including 2.5 for loss and had three quarterback pressures and a blocked kick. He liked playing under head coach Butch Davis and position coach John Blake.
"It's great, because Coach Blake basically has been there. He played in the trenches. Coach Davis was with the Cowboys, and I got a better understanding from both of them. They have different philosophies, but I got a good understanding from both ways."
That understanding came from Davis and Blake, Thomas said, will make the transition into the NFL easier.
"Our defense is pro style, we're attacking, we're gap-scheming and stuff like that," Thomas said. "Most of the stuff I'm already used to right now."
Dan Williams: The Tennessee defensive tackle checked in at 6-2, 327 pounds and he was disruptive in 2009 for the Volunteers, with 69 total tackles and a pair of sacks on the inside. Some have Williams rated as the third best defensive tackle behind Ndamukong Suh and Gerald McCoy, and at the Combine he heaped a lot of praise on his senior year defensive coordinator.
"I learned a lot," Williams said. "Having a defensive wizard like Coach Monte Kiffin was truly a blessing in disguise. The things he taught me, especially in watching film and breaking things down really helped me with pregame preparation. It showed on the field."
Kiffin, he said, deserved a lot of credit, but Williams also pointed out that much of his progress came from within.
"He was a big help, but in the end it was also a lot of self-dedication. I worked harder. I did extra cardio. I stayed in the weight room. Doing extra things outside of what the coaches asked me to do. I became more of a student of the game."