EDITOR'S NOTE: The following is part of HoustonTexans.com's 2010 Path to the Draft presented by FOX Sports Houston.
The 2010 National Scouting Combine is now finished, and we had the chance to talk with quite a few players in attendance there.
What follows is a recap of observations, conversations and more from players who either might fit into the Texans' plans, or players who had local ties that were available to the media. We'll put a defensive breakdown up soon.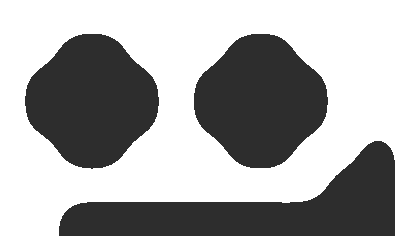 Interview at Combine): Best entered 2009 as a Heisman candidate and scored 16 touchdowns before his season ended in early November with a concussion suffered at Oregon State. One of the more memorable plays in college football last season, Best was flipped onto his head while scoring against the Beavers and then left the game and, in effect, his college career behind.

At the Combine, Best answered question after question about his concussion and said he'd been cleared by the best of the best—medically—to continue playing football.

"There's obviously a lot of concern about it and we went to the best to get some answers," Best said. "We went to (Dr.) Mickey Collins in Pittsburgh and I've seen him twice and he cleared me. He's known as the best, so his words mean a lot. Any other concussion I get in the future would have nothing to do with the one I had in the past."

Best ran a 4.35 in the 40 and checked in at 5-10, 199 at the Combine.

QB Sam Bradford, Oklahoma: The 2008 Heisman winner drew quite a crowd when he was at the podium over the weekend. He also was 6-foot-4 and a muscled up 236 pounds.

Bradford didn't throw at the Combine but intends to at his Oklahoma Pro Day later this spring. Right now, he says he's on track recovering from the right shoulder surgery he had in September.

His jersey at the Combine was a red number 1, and a reporter asked him if that signified which pick he'll be in April. Bradford just smiled and said, "No, it goes alphabetically."

OL Brandon Carter, Texas Tech (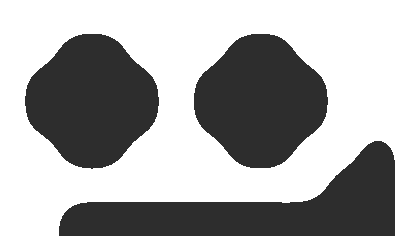 Interview at Combine): The "Human Carnival" was a stalwart on the Texas Tech offensive line the past three seasons, and he even dropped 16 pounds off his playing weight and weighed in at 329 pounds at the Combine. He was asked a lot of questions about his face paint, and he said he's put that behind him.

Carter also has grown out his hair, saying that the Mohawk is a thing of the past as well. The new 'do also makes it a lot harder to see the tattoos on his skull, and he prepared for the Combine with the knowledge that he was going on a job interview.

Accoutrements aside, as a player, he's an interesting NFL prospect. Carter is an experienced pass blocker who played multiple positions on the line under former head coach Mike Leach. He's big and fairly athletic, plus he has a mean streak that often saw him mixing it up with opposing defenders.

Carter's a likely mid-round prospect, and he said he wants to improve on his performance at the Combine when he has his Pro Day later this month in Lubbock. He put up 225 pounds on the bench 22 times in Indianpolis and also wants to tighten up his times in the 40, as well as the cone drills.

T Anthony Davis, Rutgers: Davis weighed in at 323 pounds in Indianapolis. He has come a long way from when he first arrived in Piscataway, N.J.

"Coming into Rutgers, I was 366," Davis said. "After that, I've been trimming down since."

His college coaches wanted Davis to enter preseason camp last August at 315, but he weighed in at 320 and faced a bit of discipline, which he said he deserved.

He has long arms and used his hands well in the college game, but teams are slightly worried about his discipline after the problems with making weight.

RB Jonathan Dwyer, Georgia Tech: At 5-11½ and 229 pounds, Dwyer is a solidly-built ball-carrier who put up impressive numbers in 2009 (1,395 rushing yards, 14 TD, 5.9 yards/carry) for a Yellow Jackets squad that went to the Orange Bowl.

In his dealings with the media at the Combine, he said he learned a lot from former teammate Tashard Choice, who is now a Dallas Cowboy. More specifically, Dwyer said Choice helped him with changing the way he carries himself, and his positioning on the field.

Dwyer is a likely second- or third-rounder.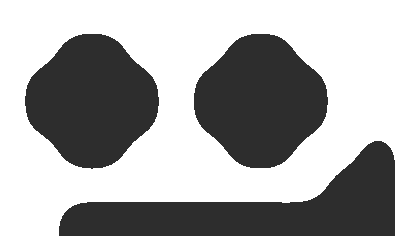 **Interview at Senior Bowl): Iupati said he has played outside at the right tackle spot and liked it. He checked in at 6-5, 331 pounds. Iupati said he'll play wherever he's told, but he'll likely stay inside at one of the guard spots.

Numerous insiders raved about Iupati's mean streak, size and intangibles and think he's ready for a spot in the NFL immediately at a guard position, and perhaps even long term at one of the tackle spots.

RB Ryan Mathews, Fresno State: Matthews had a magnificent 2009 season, running for 1,808 yards and 19 touchdowns, as he averaged 6.6 yards per carry. He gained at least 100 yards in 11 of the 12 games he played last season. He also caught 11 passes for 122 yards.

At the Combine, he checked in at 6-0, 219 pounds, ran a 4.45 40 and put up 19 reps in the bench press. It was an impressive display, and he is no-worse than a third-round back. There's even a possibility he could sneak into the first round.

Mathews said he flourished in a pro-style offense under coach Pat Hill and is supremely confident in his ability to make it in the NFL.

RB/WR Dexter McCluster, Ole Miss(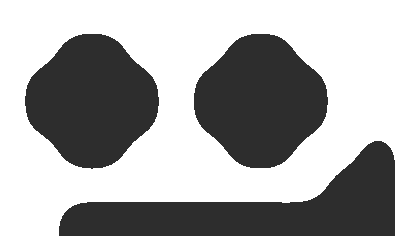 Interview at Senior Bowl): Nicknamed "Baby Hester" by 49ers linebacker and former Ole Miss teammate Patrick Willis, McCluster ran a slower-than-expected 40 time of 4.58 at the Combine. However, many are choosing to overlook that because of the electric college career McCluster had in Oxford.

A true offensive weapon, McCluster played running back in 2009 and gained 1,169 yards, averaging 6.5 yards per carry. He rushed for eight touchdowns and also caught 44 passes (three for scores) for 550 yards. He often lined up in the shotgun and took the direct snap in the 'Wild Rebel' formation run by head coach Houston Nutt, and it paid dividends for Ole Miss, as they won their second straight Cotton Bowl on January 2. In fact, McCluster carried 34 times that day for 184 yards and a pair of touchdowns.

At 5-8, 171, he's obviously a smaller back, but he avoided injury in the rugged SEC from 2007-09 and added at the Combine that "a lot of (NFL) teams are saying that they don't really care" about his lack of size.

McCluster has added value as a special teamer. He relishes returning punts and kicks, and even loved being a gunner on the punt coverage teams at Ole Miss.

RB Joe McKnight, USC: McKnight entered USC as the nation's number-one recruit in 2007 and played immediately as a true freshman. He gained 1,064 yards last season and averaged 6.2 yards per carry, and he decided to exit the college ranks early and skip his senior year.

McKnight didn't like being compared to Reggie Bush when he arrived at USC and avoided comparing himself to any other running backs today when asked about the subject. He said he just wants to be his own person and also talked about his goals for the weekend in Indianapolis.

"Hopefully, I'll get a chance to be a first-day guy but if I don't, hopefully I'll just get off the board and get a chance to be on somebody's team," McKnight said.

At the Combine, he was 5-11, 198 pounds, and ran a 4.47 in the 40. His performance at the Combine was solid, and he'll likely be a mid-round selection.

RB Shawnbrey McNeal, SMU: He gained 1,188 yards and scored 12 touchdowns as a running back for SMU in the Run-n-Shoot offense. In fact, he was the first ball-carrier to ever gain more than 1,000 yards under head coach June Jones.

McNeal played his high school ball at Madison in Dallas, went to Miami for college and then left the Hurricanes for Southern Methodist to be closer to home. He came back to Texas for the same reason he left early for the draft.

"My mom," McNeal said. "I almost lost my mom a week before the season started. Seeing my mom sit there and suffer on a hospital bed with tubes going in and out of her, and actually knowing what she's going through because she's a diabetic. I'm the only person she calls to when she needs anything."

McNeal is one of a few juniors who received invitations to come to Indianapolis, and some have him projected to be drafted as high as the third round.

He ran a 4.56 in the 40 and has a 36-inch vertical leap.

WR Jordan Shipley, Texas: The wideout/return man finished 2009 with nearly 1,500 yards receiving and 116 catches, 13 of which were for touchdowns. He was quarterback Colt McCoy's go-to guy and is looking to latch on at the next level.

Shipley also excelled in the return game and said he would relish the chance to continue doing so in the NFL.

"That's one of my favorite parts of football: getting to do punt returns and kickoff returns," Shipley said. "I've loved it since I was a kid. I'm excited about the opportunity, and hopefully I'll get a chance to return some punts and kicks."

Shipley, who received a medical redshirt and is now 24 years old, lined up in a variety of spots as a receiver in the Longhorn offense over the last four years.

"I played all over the place," he said. "I played Z and B, which is kind of our outside receiver my first couple years. I even played our flex tight end. I played half the year this year at X."

Shipley ran a 4.57 in the 40 and said he hadn't been timed at that distance since high school. Incidentally, he still owns most state receiving records after a brilliant career at Burnet.

Shipley is likely a mid-round prospect who could sneak into the third round.

C J.D. Walton, Baylor(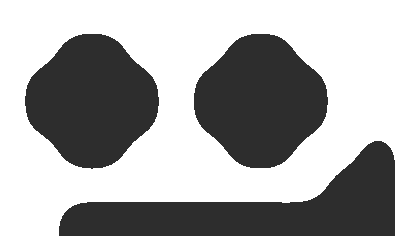 Interview at Senior Bowl): A center at Baylor, Walton is confident he can play the guard spots as well in the NFL. He measured in at 6-3, 300 pounds in Indianapolis, and was nimble in the 3-cone drill at the combine, showing off his agility with a time of 7.6 seconds. That was one of the 10 best times among offensive linemen.

When he answered questions from the press, a lot of folks were probing about his transfer from Arizona State to Baylor after he redshirted with the Sun Devils during the 2005 season. He said he was homesick then (Walton grew up in the DFW area and went to high school at Allen), but he's grown up now and isn't affected by the homesickness. As proof of that maturation, he said he's been training in Atlanta and living by himself and hasn't had any problems. He also talked about his arrival in Waco.

"When I came to Baylor, they just kind of put me in there and said 'Lead this offensive line,'" Walton said. "So that was where I stuck. I learned the offense real well and I was controlling things. They made me stay there and they were very comfortable with me there."

Evidently, his football acumen was appreciated by the coaches.

"Sophomore year when I first started playing I was calling out fronts, protections and everything," Walton said. "They were confident in what I could do because we weren't missing any beats and didn't have to worry about center."

OL Trent Williams, Oklahoma: He started the 2009 season at left tackle, and he said because of nagging injuries played a few other spots on the line last season, including center.

"At first I didn't realize how much it could do for me," Williams said. "But it really showed my versatility. The team had the injury bug, including myself. When I get healthy, I think I produced well. But it was kind of tough sledding at the beginning of the season."

Williams measured in at 6-4 1/2 and 314 pounds during the weigh-in, and he said he learned a lot about himself this year in Norman. He thinks switching positions on the line during the season added to his versatility, which was already tested, considering he played right tackle before 2009.