(With NFL training camps due to open later this month, Vic Carucci has put together an eight-part series highlighting how each division shapes up in the aftermath of offseason personnel moves and organized workouts).

Here's a look at the AFC South.

Most influential offseason moves
The Colts made Peyton Manning the richest player in NFL history and stayed out of the free-agent market. If that doesn't make a resounding statement that they see themselves going only as far as the right arm of the league's 2003 co-MVP can take them, nothing does. Last year, that talented limb carried the Colts to the doorstep of the Super Bowl. Critics point out that with more defensive help they might very well have won the Super Bowl, and that some of those Manning dollars should have been used on the other side the ball. Instead, the most notable offseason development on the Colts' defense was linebacker Marcus Robinson leaving for Washington in free agency. The Colts' decision-makers are convinced that Manning -- with his supporting cast of offensive playmakers -- can take the team the distance, and that second-year players and rookies can make the defense strong enough to succeed. In a league dictated by competitive balance, they could have it right.
The Titans made bigger offseason news for players they lost rather than gained. Defensive end Jevon Kearse bolted for Philadelphia, defensive tackle Robaire Smith joined the Texans, wide receiver Justin McCareins was dealt to the New York Jets and tight end Frank Wycheck retired. Even backup quarterback Neil O'Donnell called it quits. Yet, the Titans should continue to have the offensive firepower they unleashed in 2003 that allowed quarterback Steve McNair to grab half of the league's MVP award. McCareins' departure does take away significant speed, but McNair still should be able to go deep, provided second-year man Tyrone Calico builds on the impressive flashes he showed as a rookie and doesn't drop as many passes as he did last year. Derrick Mason remains a solid No. 1 receiver who does an exceptional job of gaining separation. At 6-foot-5, Drew Bennett is a large target that has shown steady improvement in route running and will hang onto the ball after the many big hits he takes over the middle. When Kearse is healthy, he is a devastating pass-rusher and an underappreciated run-stuffer, so the Titans will miss him. However, they have at least an adequate replacement in Carlos Hall, who offers plenty of speed and will zip around tackles with a great first step. What Hall lacks is run-stopping ability. The Titans' defensive-end mix also includes fourth-year pro Juqua Thomas and a pair of rookies -- second-rounders Travis LaBoy and Antwan Odom. With Kevin Carter moving from end to tackle, Thomas, on the basis of experience, gets the initial start in camp on the left side. However, LaBoy is advanced enough in his skills and knowledge to make a good push. Also, look for the Titans to do more crowding of the line of scrimmage so that they'll be able to handle the run better.
The Jaguars' long-anticipated good-bye to Mark Brunell officially began the Byron Leftwich era. And it brings the prospect of tremendous excitement in the seasons ahead. Leftwich has the talent, smarts and leadership to have a highly successful career. His ultra-powerful arm and accurate passing will go a long way toward allowing the Jaguars to field a potentially explosive offense. First-round draft pick Reggie Williams looks to be the high-impact, go-to receiver that will help allow Leftwich to flourish sooner rather than later. His presence should help make Jimmy Smith, who has been slowed by age and injury, more productive. Cornerback Fernando Bryant has moved to the Lions, but the Jaguars have taken steps make their secondary stronger with the additions of Deon Grant, who will start at free safety, and Juran Bolden and Dewayne Washington, both of whom will compete for a starting spot at cornerback. That should help with the overall strengthening of their defense, although work is needed in other areas.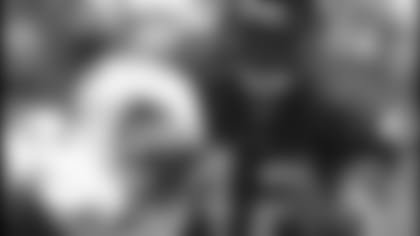 To say the least, the Texans were aggressive in trying to fix a defense that ranked next to last in the NFL. Their two first-round draft picks, cornerback Dunta Robinson and linebacker Jason Babin, will have immediate impact. Robinson has exceptional speed, breaks well on the ball and is a powerful hitter. He also has natural instincts that, combined with his physical gifts, could make him a premiere shutdown corner in a very short time. With Robinson starting, opportunistic cornerback Marcus Coleman (he tied for the AFC lead in interceptions last season with seven) moves to free safety, a position he has played previously. Babin played defensive end at Western Michigan but will challenge for a starting job at outside linebacker. Despite being relatively short for the position at 6-2, Babin is stout enough to contend with bigger blockers and his terrific athleticism allows him to cover plenty of ground. Free-agent defensive tackle Robaire Smith is another strong acquisition. Although he doesn't possess great quickness, he is a decent pass-rusher. Perhaps the best news of all for the Texans' defense is that two of its best players, end Gary Walker and nose tackle Seth Payne, are returning from season-ending injuries they suffered last September.
Positional showdowns
Eddie George's contract status remains up in the air, but if he remains with the Titans, he must fend off a serious challenge from Chris Brown for the starting running-back job. George's effectiveness has eroded with age and punishment. Brown rebounded from a slow start in 2003 -- which mainly resulted from hamstring injuries -- to develop into a fairly dependable power runner by the postseason. Still, his suspect blocking and lack of breakaway speed could allow George to keep the starting job if he can resolve his salary issue.


After losing Marcus Washington, the Colts will stage a wide-open competition at left outside linebacker between Gary Brackett, Jim Nelson and third-round draft pick Gilbert Gardner. Washington's cleats won't be easy to fill because he was the best pass-rusher that Indianapolis had, although Gardner is an impressive athlete. The Colts also have a couple of intriguing showdowns in their secondary after showing the door to two of last year's three top cornerbacks -- Walt Harris and David Macklin -- and using their top overall pick on a safety. Donald Strickland, a third-round pick in 2003, and Joseph Jefferson, a third-rounder from 2002, will compete for the starting right cornerback job. Strickland seems to have the edge in speed and ball skills. Bob Sanders, the Colts' second-round choice this year (first overall), is expected to push Idrees Bashir for the starting job at free safety. Sanders is a big hitter with exceptional speed and athleticism.
The Jaguars are going to have two new starting cornerbacks. One is Rashean Mathis, who became their top man after Bryant's departure. The other is going to come down to a battle between Bolden, Washington and Lewis Sanders. Originally, Mathis was seen as a hands-down choice on the right side while Bolden had the edge at left corner. However, Bolden did struggle enough during offseason workouts to prompt a likely change of plans. Word is the Jaguars' coaches would be more comfortable with Mathis on the left, which tends to require more man-to-man coverage, and have Bolden and Washington fight it out at right cornerback, which entails more zone coverage and, theoretically, a little less pressure.
Trouble spots to address
The Jaguars did little to improve one of the worst pass rushes in the NFL last year. Also, having free-agent linebacker Greg Favors on the field in passing situations is an Achilles heel that opponents would be happy to try and exploit. Otherwise, their defense is solid enough in other areas to help the team to continue to build upon last year's .500 finish after a 1-7 start.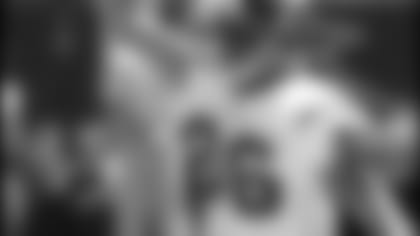 The Texans have the genuine top-level receiving talent they thought they were getting when they made Andre Johnson their first-round draft pick in '03. Now they need Corey Bradford and Jabar Gaffney to step up and be consistently effective complements in the second and third receiving roles.
Even with an overhaul, it remains to be seen whether the Colts have the necessary playmakers they need in a secondary that will be frequently exposed to good and even great quarterbacks.
Rookies to watch
Tight end Ben Troupe, the Titans' second-round draft pick (and top overall choice), is a talented enough receiver to fill Wycheck's pass-catching void. He should beat out last year's No. 2 man at the position, Shad Meier, and form a solid duo with veteran Erron Kinney.
Second-round draft pick Daryl Smith could end up seeing action at outside linebacker for the Jaguars, especially if Favors ends up in too many bad situations against the pass. Smith always seems to be around the ball, and excels in pursuit.
Don't be surprised if Glenn Earl, the Texans' fourth-round pick from Notre Dame, eventually ends up pushing starter Eric Brown at strong safety. Brown struggles in coverage, which is among Earl's many strengths. However, Earl did suffer a season-ending knee injury as a senior.
Although he is relatively small at 6-1 and 220 pounds, fourth-round draft pick Kendyll Pope could make some noise at linebacker or on special teams for the Colts. He is extremely fast, which makes him a great fit in Tony Dungy's speed-oriented scheme, and he hits as hard as someone twice his size.