The AFC South is a division built up with some strong similarities among the four teams.

Jacksonville, Tennessee, Indianapolis and Houston all have head coaches who were defensive coordinators before their current positions. Jack Del Rio (Jacksonville), Dom Capers (Houston), Jeff Fisher (Tennessee) and Tony Dungy (Indianapolis) all made their reputations on the defensive side of the ball -- it's the only division in the NFL with this occurrence. It's also the only division that all four teams have a first-round selection under center as the quarterback. Steve McNair (Titans), Peyton Manning (Colts), David Carr (Texans) and Byron Leftwich (Jaguars) all started their careers as top-notch prospects.

The AFC South is a division that lost more talent then it gained this year in free agency. Tennessee and Indianapolis lost at least 14 players combined through free agency, retirement, trades and salary-cap cuts, and didn't sign anyone. You could make a case that the premiere teams in this division took at least a half step backward against the upstart Jaguars and Texans. Neither Tennessee nor Indianapolis had a first-round pick in the draft to help offset the talent depletion.
On the other hand, Jacksonville and Houston were aggressive in free agency and the draft and have clearly upgraded their personnel this offseason. Have they done enough to catch the two AFC elite teams? Not yet, but they are no longer automatic wins for the Titans and Colts.
When you think of defensive-minded head coaches, you think of stingy defenses and powerful ground games on offense. The truth is all four AFC South teams gave up over 300 points last season. When you compare that to the AFC East, where none of the four teams gave up 300 points, it's hard to make a case for a defensive style. As for that awesome running game, only 30 rushing touchdowns were scored in the AFC South. When you put that number up against the AFC West and its 54 rushing touchdowns, you quickly see the AFC South has a ways to go as a rushing division.
But the AFC South does boast the two most productive quarterbacks in the conference. In fact, Manning and McNair shared MVP honors in 2003. When it comes to throwing touchdown passes, there's no place like the South. The starting four quarterbacks hit pay dirt 76 times in the regular season -- that's 15 more than the next closest division in the AFC. Who said defensive guys don't like to throw the ball?
Five questions that are critical for this division in 2004 are:

1. Can Indianapolis find a way to play great defense and get itself to the Super Bowl?
2. Can Tennessee absorb all the hits it took in free agency over the past two years and remain a playoff contender?
3. For Jacksonville, was the second-half rebound from a 1-7 start enough to carry them into 2004 and become a playoff team?
4. Can Capers, in his third season, work the same magic he did in Carolina with a young expansion team, or will the Texans resemble the Browns' expansion trail?
5. How much longer will this division go without a Super Bowl champion? It is the only division in the NFL that hasn't had a Super Bowl champion in the past.

Let's take a closer look at each team as we get ready for the fast-approaching season.

The expansion tag is going to stick with this team until they post a winning record. Last year's 5-11 mark wasn't a sign that progress was made, but there were some contributing factors to the poor record that should be resolved.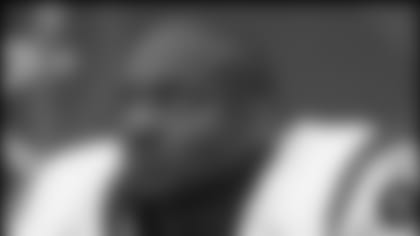 When the team was launched, the Texans decided to buy a defense and build an offense. It was a close model to how Capers launched the Panthers a few years before. It was a good plan, but injuries to the defensive line last year neutralized a unit that found themselves at the bottom of almost every significant category. Defensive tackle Seth Payne and end Gary Walker are healthy again, and the team added two very important rookies to the defensive side of the ball in cornerback Dunta Robinson and linebacker/defensive end Jason Babin.
Robinson gives Capers another cover corner to go with Aaron Glenn, and that enables Marcus Coleman to move to safety, and more importantly, lets Capers blitz and zone dog more than he's been able to in the past. The Texans didn't have a player in the top 40 in the conference in sacks, and if they can't get to Manning, McNair or Leftwich a few times, they'll never beat them. Robinson's presence will let Capers send Babin, Jamie Sharper and Kailee Wong more, and they need to generate close to 20 sacks between them.
As for the offense, it is true that Carr reduced his sacks from 76 in 2002 down to 36 in 2003, which is a good sign. The big question is whether or not he can throw more than nine touchdown passes for the season. In his first two seasons, he's hit on nine scores both times and he's given it away a total of 28 times. With wide receiver Andre Johnson coming off a great rookie season, the return of tight end Bennie Joppru and the emergence of running back Domanick Davis, much more is possible and expected.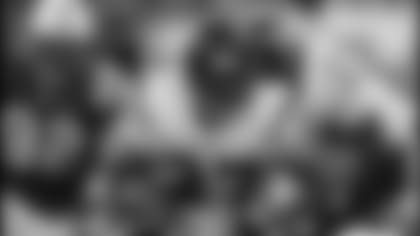 Davis only had 28 carries in the first four games of 2003 and still managed to rush for over 1,000 yards for the season. This year with free agent Todd Wade at right tackle and defenses concerned about Johnson, Davis could climb to the 1,200-yard area.
When you study the Texans, there are a couple of conflicts that you can use to make a case in whatever direction you want to take with this team. The good news is this team beat the Carolina Panthers last year and took the Patriots to overtime before losing 23-20. They played the Super Bowl teams as well as anyone last year. Don't play these guys on opening day, either! Two years ago they beat the Cowboys, and last year they went into Miami and got the job done.
On the other side of the coin, their punter, Chad Stanley, punted the ball 97 times, the most in the NFL. The Texans were 1-5 and averaged only 19 points a game in the division. Worse than that, in the month of December, they went 1-3 and averaged just 11 points a game. Coaches like to build off momentum created late in the season, and the Texans didn't have any.
Finally, the Texans open up the season with San Diego and Detroit and don't have a divisional game until Week 6. They have time to create some momentum, build some confidence and make some waves in the division. I think it's realistic to expect an 8-8 record out of Houston and play the spoiler for either the Colts or Titans.
Indianapolis
Manning brought the Colts to the AFC Championship Game last season and was rewarded with a $100 million contract. He deserves the deal, but the trick will be to keep enough talent around him so they can win the Super Bowl. His two main forces on offense are headed into contract years and the popular opinion in the league is the Colts can't afford to keep both Edgerrin James and Marvin Harrison.
Just as important is the ability to get some more defensive talent. There's no doubt the defense has taken a step back with the loss of linebacker Marcus Washington and cornerback David Macklin, along with a few other starters. Great teams need superstars, but they also need depth and quality starters across the board. That is the challenge for Indianapolis.
The Colts offense averaged 28 points a game last year and that may not be enough every week in 2004. The other issue they face is what the Patriots did to them in the playoffs. When New England beat the Rams in the Super Bowl a few years ago, they created the "blueprint" to stop Kurt Warner and the Rams offense. It took a while for the Rams to adjust as many teams copied the Patriots' plan. They may have done it again to the Colts. They were very physical with Harrison and faked blitzes more than they used them. Manning found himself throwing four interceptions and having the Colts' point total shrink to 14 after putting up 38 and 41 in the previous playoff games.
James rushed for 1,200 yards and missed three games. This year, if he stays healthy, he could finish up with 1,500 yards and 12 to 13 touchdowns. That will ensure that Colts would not be able to afford him and Harrison, who will as always catch close to 100 passes.
Can kicker Mike Vanderjagt match last year's field-goal performance of 37 for 37? He may have to when you consider the Colts won five games by a field goal or less. Another serious question is the backup quarterback. Manning is like Dan Marino -- he makes fast decisions and the ball is away before he gets tagged, but if he ever did get hurt, Cory Sauter is the backup and the Colts would struggle.
The defense is undersized up front and stopping the run is an issue. They were ranked 24th in yards per rush given up and teams want to run the ball against them to eat up the clock and keep Manning off the field. Defensive end Dwight Freeney is an elite pass rusher, but teams will use more two-tight-end sets to get the undersized pass rusher tied up with big people. Linebacker Rob Morris isn't exactly the kind of mobile linebacker Dungy likes to have in his Cover Two scheme so the Colts will continue to struggle.
Finally, Indianapolis is an elite AFC team and should win the division again with an underrated offensive line and some excellent skill players. As I stood on the sidelines of the AFC Championship Game last January, I couldn't help but wonder if things would have been different in the RCA Dome rather than snowy Foxboro, Mass. For the Colts to get to the Super Bowl this year, home-field advantage throughout the playoffs, 30 or more points in the championship game and a perfect day from Vanderjagt are probably needed. It's a lot to ask, but it is possible.
Jacksonville
There are plenty of people jumping on the Jaguars bandwagon after their strong finish in 2003. Running back Fred Taylor stayed healthy, cranked out over 1,500 yards on the ground and, most importantly, Byron Leftwich grew as a quarterback. But rushing into a position of playoff contender for a team that couldn't win a road game may be a little premature.
The defense blossomed as one of the best run-stopping units in the NFL. I would make a case that the defensive tackle tandem of Marcus Stroud and John Henderson is the best in the league. They are young and getting better. With those two inside it begs the question why Hugh Douglas and Tony Brackens got to the quarterback less than 10 times between them.
The top-ranked run defense was 31st in the NFL on third downs. The secondary isn't a bad one but it needs help, especially against Manning and McNair. Speaking of the secondary, one of the most important offseason moves was to acquire safety Deon Grant from the Panthers. He improved his tackling in 2003 and has excellent range as a centerfielder. More importantly, it enables Del Rio to keep Rashean Mathis at corner rather than move him back to safety. A year from now many think Mathis will be considered an elite corner.
On the offensive side of the ball, the drafting of wide receiver Reggie Williams could have the biggest impact of any rookie in the division. The Jaguars need the services of a big, fast receiver and Leftwich should have a go-to-guy relationship with him before midseason.
As for Taylor, he averaged over 100 yards rushing a game in the division and a repeat of that will open up the airways for Leftwich. A dimension to the offense you can expect to see more of is Leftwich the runner. He's not fast, but he is big at 6-foot-5 and 240 pounds. Last year he had a 4.3 rushing average and found the end zone twice. It will not surprise me or defensive coaches around the league if Leftwich rumbles for close to 400 yards and four to six touchdowns. Quarterbacks willing to take off, especially in the red zone, are still one of the biggest problems for defenses in the NFL.
Finally, here's a team that has only 17 wins in the past three seasons that people are excited about. I'm excited about Leftwich, who completed 60 percent of his fourth-quarter passes last year and threw seven touchdowns to just five interceptions when everyone knew he had to wing it. The Jaguars will catch the Titans or Colts for a win and are no longer an easy "W," but they may be still a year away from overtaking one of the big teams in this division. They could get to nine wins and be looking at 2005 as their breakout season.
Tennessee
Ask any coach around the NFL and they'll tell you the Tennessee Titans play with an attitude and they hit hard. They reflect the attitude of their coach, Jeff Fisher, and their general manager, Floyd Reese. They have a great home-field advantage, but the salary cap has started to dismantle the foundation of a team that has won 56 regular-season games in the past five years.
The Titans were so close to winning the Super Bowl a few years ago when they came within inches of the goal line on the last play of the game against the Rams. The world of parity says that was their only chance and it's time to look elsewhere for answers. The Titans beg to differ with that assessment, and as long as they have a healthy McNair, that may be true. As one GM said to me, "McNair is like what Brett Favre is to the Packers. They always have a chance."
This year the salary cap struck the defensive line. When a team starts replacing Jevon Kearse (9 ½ sacks) and Robaire Smith (4 ½ sacks) with rookies not drafted in the first round, one must consider it a risk. There is talk of moving end Kevin Carter inside to tackle, which he has done on passing downs. That sounds fine enough, but running downs are another story. The best-case scenario is Albert Haynesworth drops some weight and third-round pick Randy Starks plays like he's capable of playing. Then Carter can stay outside and Travis LaBoy and Antwan Odom can rotate through the end position.
Keith Bulluck has emerged as an All-Pro linebacker and is a difference-maker on the field. The same can be said for cornerback Samari Rolle. Safety Tank Williams is a typical Titans defender who brings toughness to the table. What is happening in Nashville, though, is a depletion of the quality depth this team always had. Behind most starters on defense is very little in the way of experience and talent.
On offense the big question surrounds running back Eddie George. Jeff Fisher has recognized him as the emotional leader of the team, but his production says something else. He's not the same player he was a few years ago and the team asked him to take a pay cut. He is struggling with the offer but he would be wise to take it because I doubt there's another team out there that would pay him as much. The problem with emotional-leader types is if they are no longer the dominant force on the field, they lose some of their ability to lead. George had only two games last year where he rushed for over 100 yards in the regular season, and another season of 300-plus carries at 3.3 yards per carry would be a mistake. It's time for Chris Brown to pick up 100 of those 312 carries, and it's time for George to embrace that concept.
As for McNair, he doesn't practice much anymore during the season and Fisher has done a masterful job of selling that to the team. What's to sell when you consider he was the best third-down QB in the NFL, second-best fourth-quarter QB in the NFL and led the AFC with only nine interceptions? Receiver Derrick Mason led the AFC as a third-down receiver with 35 catches, but I do think the Titans will miss Justin McCareins, whom they traded to the Jets. McCareins was emerging as a go-to guy and his 17.3 yards per catch will be sorely missed. I look for second-round pick, tight end Ben Troupe, to pick up the slack. Once again, rookies are being asked to perform right away.
Finally, wins over Jacksonville and Houston are no longer automatic and the Colts beat the Titans twice last year, so the team has its work cut out. On the other side, they played the world champion Patriots to a 17-14 loss in the playoffs and are still close to the top in the league. They will have 10 or 11 wins with a solid offensive line and should once again get to the postseason as a wild-card team.