* HOUSTON* – The Houston Texans, SMG and the Houston Livestock Show and Rodeo
announced today that Amegy Bank will increase its presence at Reliant Stadium and throughout Reliant Park.
As part of the agreement with the Texans, the entry gate on the southeast corner of Reliant Stadium will be renamed the Amegy Bank Gate, effective immediately.  Amegy Bank has been a corporate partner of the Texans since the team's inception in 2002.
"We are delighted to increase Amegy Bank's visibility at Reliant Stadium," said Paul Murphy, CEO, Amegy Bank.  "People in Texas love football and they love the Rodeo.  By expanding our partnership with these great Houston organizations, we hope to do more business with their supporters."
The gate, formerly known as the Gallery Furniture Gate, will welcome patrons for all events at Reliant Stadium, including every Texans home game and the upcoming Houston Livestock Show and Rodeo.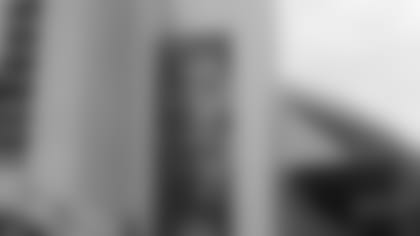 "We are proud to be associated with Amegy Bank of Texas," said Texans President Jamey Rootes. "They have been a great partner through our first five years and we look forward to strengthening our relationship in 2007 and for many years to come."
"The Houston Livestock Show and Rodeo, along with the Texans and Harris County, is excited to see the increased corporate support from Amegy Bank," added Leroy Shafer, chief operating officer of the Houston Livestock Show and Rodeo.
In addition to naming rights for the gate at Reliant Stadium, Amegy has also reached an agreement with SMG and Reliant Park to increase its visibility throughout the Park.  Amegy has been partnered with Reliant Park since 2002 as well.
"Amegy Bank has been not only a great banking partner over the years they have also been a tremendous community partner here at Reliant Park" said Shea Guinn, President, SMG-Reliant Park, "and we look forward to continuing our partnership for many years to come."
About Amegy Bank: Amegy Bank National Association, known as Amegy Bank of Texas, is one of the fastest growing banks in Texas.  With assets of more than $10 billion, local decision making and a history of relationship banking, Amegy Bank has the resources to serve leading Texas companies as a source of capital as well as provide efficient and effective treasury management, international and investment services. The Bank, with more than 75 locations in the state, specializes in small business banking as well as private financial management and trust services for families and individuals, and retail and mortgage banking services. Amegy Bank is a part of the Zions Bancorporation (NASDAQ: ZION) collection of great banks.  Amegy Bank N.A. is a member FDIC and an Equal Housing Lender.