 The Texans added to a rapidly improving defense Tuesday by inking free agent linebacker Shawn Barber. Barber spent last season in
, playing mostly on passing downs.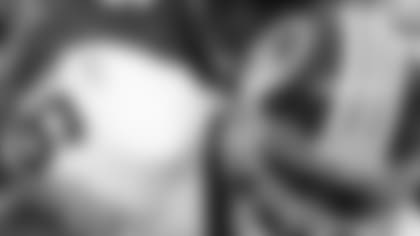 Barber visited with the Texans on Thursday and Friday of last week before flying to
for a weekend visit wit the Titans.
Barber joins Danny Clark to make a duet of free agent linebackers that have signed deals with the Texans this offseason. Houston general manager Rick Smith said that both bring skills to
that the Texans targeted early in the free agent process.
"I think we're getting more athletic at the position and that's something that we said we needed to do and so both of those guys (Clark and Barber) are athletic players, especially Shawn, he's got a real feel for the passing game," Smith said. "He's a nickel-type linebacker who really understands route recognition and can make a play on the ball and he makes plays in space."
A 10-year veteran, Barber has played in 105 games, starting 76 at linebacker.  He has 643 tackles, 10 sacks, 10 forced fumbles and seven interceptions playing for
Barber should provide depth at linebacker, a luxury that the Texans have not enjoyed in each of their first five seasons.
"I think he's a guy who can be a backup at two positions as well as a starting nickel linebacker and also a guy who can contribute on special teams," Smith said.
Barber is the fifth unrestricted free agent to sign with the Texans this offseason, joining tackle Jordan Black,
The Texans also learned late Monday that fullback Vonta Leach has signed an offer sheet with the New York Giants. Leach proved extremely valuable after Jameel Cook was lost for the season, solidifying himself as one of the better lead blockers in the entire NFL.