Sunday night's contest pitting the Texans against the Denver Broncos marks the return to Denver for head coach Gary Kubiak.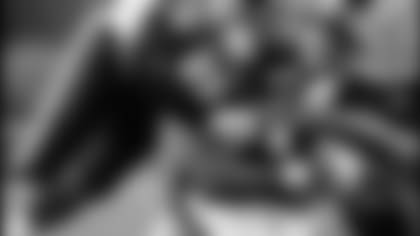 Kubiak was offensive coordinator for the Broncos from 1995 until last season, controlling one of the highest ranked offenses in the league during that period.  His tenure included two Super Bowl championships, and his offense, during those 11 seasons, led the NFL in touchdowns, total yards and rushing yards.
Kubiak's zone-blocking schemes and passing game, which was predicated on moving the quarterback out of the pocket, led the Broncos to seven playoff appearances and helped 14 different offensive players reach the Pro Bowl.
Mike Shanahan, who has accumulated an impressive 114-62 record as head coach of the Broncos, leads an immensely talented team that should compete for the Lombardi Trophy this year after losing in the 2005 AFC Championship to the eventual Super Bowl Champion Pittsburgh Steelers.
With new offensive coordinator Rick Dennison, **the Broncos' offense shouldn't stray too far from the principles Kubiak preached. The team will continue to pound the ball on ground, which sets up bootleg passing opportunities for quarterback Jake Plummer. But how long will Plummer be behind center?
Despite a Pro Bowl season in which he threw for 18 touchdowns and only seven interceptions, led the team to a 13-3 record and a playoff win over the defending champion New England Patriots, Plummer could on the heat seat. Following a disappointing performance against Pittsburgh in the postseason, and with the acquisition of rifle-armed Jay Cutler from Vanderbilt in April's NFL draft, Plummer's days could be numbered.
Cutler's performance this preseason has only fueled speculation. In his first two preseason games, Cutler has looked impressive, completing nearly 65 percent of his passes, throwing two touchdowns and, most importantly, not turning the ball over.
Still, the rookie has a long hill to climb before he wrestles away the starting job from Plummer. But it will be an interesting competition to watch.
Another intriguing battle in Denver is at running back. It was widely assumed that third-year man Tatum Bell (5-11, 213) and seven-year veteran Ron Dayne (5-10, 245) would be the only two competing for the starting spot. But before the first preseason game, Shanahan named undrafted rookie Mike Bell (6-0, 220) the starter. Bell, who became the first player in University of Arizona history to lead the team in rushing four consecutive years, averaged 5.5 yards per carry and scored two touchdowns in his first two preseason contests.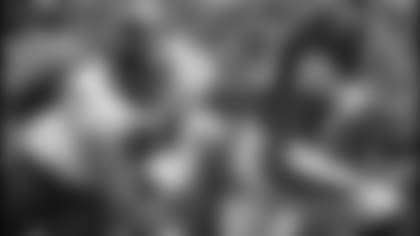 No matter who the Broncos running back is, he will benefit from one of the league's most experienced lines. The anchor is center Tom Nalen, a 13-year veteran who has played in five Pro Bowls. Veteran guards Cooper Carlisle and Ben Hamilton use their quickness, toughness and intelligence to succeed in Denver's blocking scheme. Matt Lepsis returns as one of the most underrated left tackles in the league, and a lot is expected from fourth-year man and former first-round draft pick George Foster.
A player to watch is rookie and former All-American Greg Eslinger, who could see immediate action backing up the center and guard spots because he played in the same offense at the University of Minnesota.
At wide receiver, Rod Smith returns for his 12th season and remains one of the top pass catchers in the game. He hasn't caught less than 70 balls or played in less than 15 games since 1996. He started all 16 games and caught 85 passes for 1,105 yards last season.
This season, Smith will not be the only proven wide receiver Plummer can lean on when a big play is needed. Javon Walker was acquired from the Green Bay Packers during the 2006 NFL Draft, giving Smith a more than capable running mate. When healthy, the 27-year old receiver is a perfect blend of size and speed, which makes him equally dangerous in red zone and long-yardage situations, as evidenced by his 1,382 yards and 12 touchdowns in 2004.
Veteran Stephen Alexander is expected to take over tight end duties from the departed Jeb Putzier. The player that could make the biggest impact at the position is rookie second-round pick Tony Scheffler (Western Michigan).  Scheffler has great hands, good speed in the open field and currently is second in the NFL in yards receiving during the preseason.
**The results for the Broncos' defense last season were a mixed bag. On one hand, their sure-tackling and stout front-seven held opponents to the second-lowest rushing yardage total in the league. On the other hand, they finished 29 th in the league in passing yards allowed, caused in part by a weak pass rush. Although each starter from last year's unit returns, drastic improvement in the passing game is needed for Denver to advance in the postseason.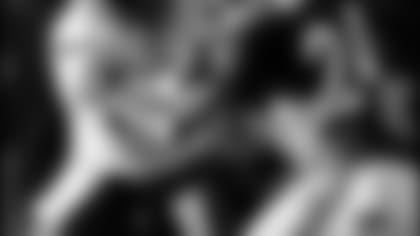 Up front, a group of former Cleveland Browns (all acquired prior to last season) man the starting positions. Most notably, two former top-five picks from the Browns, defensive end Courtney Brown (first overall, 2000) and defensive tackle Gerard Warren (third overall, 2001), are the most talented players on the line and are reaching the primes of their careers. Called busts during their time in Cleveland, they showed last season that a change of scenery can make a huge difference.
The heart and soul of Denver's defense is its group of linebackers. The unit is led by three-time Pro Bowl middle linebacker Al Wilson, one of the hardest hitters and most emotional leaders in the league. Flanking Wilson on the weak side is Ian Gold, one of the NFL's fastest linebackers. On the strong side is D.J. Williams, who in his third year already is making a name for himself for his tenacity.
Behind the linebackers is a secondary led by All-Pro cornerback Champ Bailey and hard-hitting strong safety John Lynch. Injuries last season hampered Bailey, but when healthy, he is considered to be the finest cornerback in the league.
Lynch, even at the age of 34, still makes receivers think twice about catching a pass over the middle. The Broncos like to blitz Lynch and play him close to the line of scrimmage to take advantage of his best skills. Last season, he collected four sacks, two interceptions and a trip to Hawaii for his sixth Pro Bowl.
The Broncos were encouraged last year by the surprising play of their two rookie cornerbacks, Dominique Foxworth and Darrent Williams.  In their first season in the NFL, both stepped into the lineup and immediately contributed. Foxworth is is a sound technician in coverage and is good at staying with receivers in man coverage. Williams has more playmaking ability, as evidenced by the interception he returned for a touchdown last year, but is more prone to give up big plays.
**The Broncos traditionally have had one of the league's preeminent special teams units. And it all starts with kicker Jason Elam, who has scored more than 100 points in 13 consecutive seasons. Last year, Elam connected on at least 75 percent of his field goals for the 11th time in his career.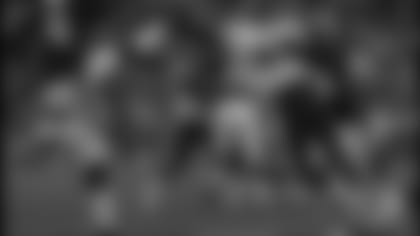 Punter Todd Sauerbrun netted 40.2 yards per punt last year, and is known for his booming leg in the thin air of Denver.
The return game was given a spark last season by Williams. He averaged 23.9 yards on kickoff returns and 8.7 yards on punt returns. He also helps out on strong coverage units that include safety Nick Ferguson, linebacker Keith Burns, and safety Sam Brandon.
RB Battle** – What player performs well in this game will likely have the inside track at the starting job.  The third preseason game for most teams is treated like a regular season game, with the starters getting a majority of the action.  Mike Bell, Tatum Bell and Dayne all will have pressure on them to perform well.
QB Controversy? – How Plummer and Cutler play in this game will decide how much longer we hear the whispers about a possible change.