In the final preseason tune-up for both teams, the Tampa Bay Buccaneers (1-2) visit Reliant Stadium to face off against the Texans (2-1) on Thursday.
While the last match-up of the preseason is typically a chance for the coaches to evaluate some of the position battles at the bottom of the roster and rest a majority of the starters, fans should get a glimpse of what will be a very competitive Buccaneers team.
Unexpectedly, head coach Jon Gruden's bunch made the playoffs last season, for the first time since their Super Bowl victory over the Raiders following the 2002 season.  With an up and coming offense and a steady, veteran defense, the Buccaneers will look to build off the momentum they created for themselves last season.
**As many experts and, most assuredly, Jon Gruden will tell you, the key to the Tampa Bay offense this year will be the play of third-year quarterback Chris Simms.  Much maligned during his playing career at the University of Texas for not living up to the hype from his prep career and always being compared to his father (former New York Giants Super Bowl MVP Phil Simms), he managed to slip to the third round of the 2003 NFL Draft.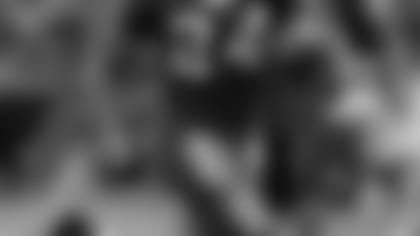 But as many predicted, teaming Simms and his talent with an offensive mastermind like Gruden has proved to be a match made in heaven, so far.  Following an injury to former starting quarterback Brian Griese last season, Simms took full advantage of the opportunity starting the final 10 regular season games and the playoff loss to
While Gruden leaned a little more on the running game than usual last season to aid Simms' development, look for the young signal caller to take on more responsibility this season and be subject to more of the same scrutiny he saw as quarterback of the Longhorns.
Simms isn't the only young Buc who will be asked to improve upon a successful 2005 campaign.  Last year's first round pick, running back Carnell "Cadillac" Williams, had a tremendous showing during his rookie year racking up 1,178 yards on the ground and six touchdowns.  But doubts persist as to whether or not Williams can still handle the full load.  After splitting time in college at
However, foot and hamstring injuries forced him out of action for two weeks and limited his performance the rest of the season.
Despite his ailments and inconsistency, Williams still managed to garner NFL Offensive Rookie of the Year honors.  Blessed with tremendous vision, elusiveness and an uncanny knack for exploding through the smallest of holes, Williams will be counted on to stay healthy and play a more important role in the passing game in 2006.  Supplementing Williams' production at the tailback position will be 9-year veteran Michael Pittman (436 rushing yards, 36 catches in '06) and fullback Mike Alstott, who in his 11 th year, may not be the bulldozing goal line threat he once was, but with six touchdowns in 2005, showed he can still contribute. 
When Simms isn't handing the ball off, he'll have the chance to fling it downfield to a pair of receivers who may prove to be one of the more underrated duos in the game: Joey Galloway and Michael Clayton.  Plagued by injuries early in his career,
**The Buccaneers' success during the last decade, whether it be under Gruden or Tony Dungy, has been due mainly to the hard work of defensive coordinator Monte Kiffin.  Kiffin's Cover 2 defense, which has been adopted by many teams in the NFL recently, relies on the safeties to prevent deep passes, and confusion in the front seven to get pressure on the quarterback. Despite key losses in recent years, Kiffin has still gotten the job done. Look no farther than last season as evidence.
ranked first in total yards allowed in the NFL at 278.
Up front, defensive end Simeon Rice is the straw that stirs the drink.  With a majority of the pass rush needing to come from the front four Kiffin's defense, a heavy burden falls on the capable shoulders of Rice.  At the age of 32, Rice has already accumulated 119 career sacks and has shown no signs of slowing down.  He has even improved against the run while still managing to get 14 sacks last season.  His blend of size (6'5'', 268) and speed make him the perfect fit for any defense and with a number of double teams coming his way, it should give his three counterparts along the line the opportunities to make plays.
Defensive end Greg Spires is steady, nose tackle Chris Hovan had a resurgent 2005 season and Anthony "Booger" McFarland has filled in capably at the position Warren Sapp held down for so many years.  While Spires doesn't do anything out of this world, he is equally capable at stopping the run and rushing the passer.  His no-nonsense, lunch pail play is the perfect compliment to fellow end Rice.  Hovan, after a up and down career in Minnesota, revived his career last season providing 45 tackles for the defense and plugging up many opposing running games.  McFarland, while not as good a pass rusher or as heralded an overall player as his predecessor Sapp, provides a good push in the middle of the interior and consistently disrupts the opposition.  Backing up this formidable foursome are the versatile Ellis Wyms and Dewayne White.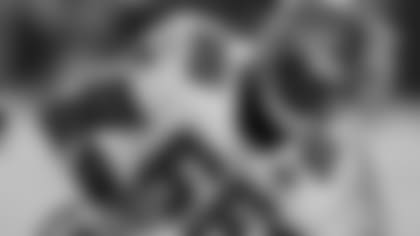 defense resides at weakside linebacker in the person of Derrick Brooks.  Brooks, a 12-year veteran and 9-time Pro Bowler, should find himself in Canton when his playing days are through, not that anyone is suggesting that is coming anytime soon.  Brooks has not missed a game in his career and although he has lost a step, he's still able to turn and defend in pass coverage and play the run with the best in the league.  A class act off the field and on, the 2002 Defensive Player of the Year will be looked at to continue to lead the Buccaneers defense in every facet. 
Shelton Quarles, an underrated player even in this his 10 th NFL campaign, is constantly among the league leaders in tackles.  As another integral part of Bucs defense during the past decade, Quarles is asked to stuff the run and snuff out any short passes to the middle of the field.  On the strong side, youngster Ryan Nece will get first crack with Barrett Ruud, Marquis Cooper and Jamie Winborn backing up the three spots.
Having Ronde Barber and Brian Kelly at the cornerback position in a Cover 2 would give any team the utmost confidence in defending the pass.  Barber, like Brooks, doesn't have the speed he once had, but in their defensive scheme, the Bucs only ask Barber to do what he is good at: using his instincts to read and react in the zone.  Barber has 28 career interceptions, including 5 last season, and is always a threat to make a play whether picking a ball off or even being sent on a blitz (20 career sacks), an oddity for cornerbacks.  Like Barber, Kelly has more trouble in man to man coverage, however his ball skills and athleticism fit perfectly into the Cover 2 defense.  The last two seasons, Kelly has had four interceptions and has become just as good a player as the more popular Barber.  With both players over the age of 30, young players like Juran Bolden and Torrie Cox will have to start making significant contributions. The player the team is most excited about is rookie and former
captain Alan Zemaitis, whose skills fit perfectly with the team.
Safeties Will Allen and Jermaine Phillips may be young, but each has enough experience to begin realizing their potential.  In his first year starting last year, Allen (6'1'', 200) showed the ability to go after the ball from the free safety position and the physicality to be a force in the run game.  The bigger hitter, Phillips (6'1'', 214), packs a wallop at the point of attack, but must begin to balance his ability close to the line of scrimmage with the same level of pass defense. 
**Kicker Matt Bryant and punter Josh Bidwell are two of the better players at their respective positions in the league and are still getting better.  Bryant connected on 21 of 25 field goals and 11 of 13 longer than 40 yards, a telling statistic for a team that could find itself in some low-scoring, last second games.  Bidwell improved his punting average for the sixth straight year averaging 45.6 yards per kick.  He should have no problem continuing that improvement in the
for his first five years.
Unlike the kicking game, the Buccaneers will need large improvements in the return game this year or a personnel change at those positions will be needed.  Backup safety Torrie Cox averaged only 19.4 yards per kick return, but has the ability to improve.  Wide receiver and punt returner Mark Jones came close a couple of times last year to taking back a touchdown, but will need to capitalize on those opportunities.  Small in stature (5'9'', 180), Jones has good quickness that should allow him to be a larger factor this year.