Familiarity breeds contempt.
Ok, so maybe that's a little harsh to describe a preseason football game. But, when it comes to the Texans and their brief history, there is plenty of awareness and storylines when it comes to the Tampa Bay Buccaneers.
For starters, the teams met last season – a 16-3 Tampa Bay victory. The teams also met in the 2003 preseason. When the Buccaneers visit Reliant Stadium Thursday night it will be the third meeting in a little over a calendar year.
As Texans' quarterback David Carr put it: "It's like they're in the division."
But that doesn't mean he or other players don't have to play the game. In fact, having a familiarity with a team could help in the final preseason game, where coaches are trying to prepare for the season opener and players are trying to stay focused.
"You want to just keep the momentum going because this is your last tune up before you get to going into the regular season so we have to be sharp," Carr said.
"The game Thursday night is a key game for a lot of players," added head coach Dom Capers. "It's our last chance to evaluate them. We'll make our roster decisions and go down to 53 (players) after this game. This is their final opportunity to really show us what they're capable of doing."
Carr went 8-of-13 for 114 yards and a touchdown. Running back Domanick Davis rushed for 49 yards on seven touches in his first action of the preseason.
Backup quarterback Chris Simms got most of the work, throwing for 145 yards while rookie Earnest Graham rushed for 52 yards and a touchdown.
TEXANS ON DEFENSE:No team in the league has gone through more changes after winning a Super Bowl than the Tampa Bay Buccaneers.
Head coach Jon Gruden followed a 12-4 season and a championship in 2002 with a 7-9 2003 campaign. Then there was the exodus.
The Buccaneers parted ways with defensive tackle Warren Sapp and safety Jon Lynch. There was also the Keyshawn Johnson, Joey Galloway trade. Then to further complicate things, the Bucs added more than 20 veterans to the roster.
In short, nine starters on this year's squad were on the Super Bowl championship team.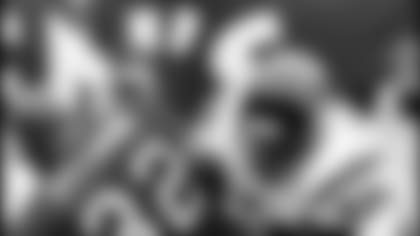 Now Gruden's roster looks like the attendance sheet at a bay area retirement home. But in fairness, he made it to within one snowy kick of the Super Bowl with some of the same players during his days in Oakland.
Only three offensive starters have seven years or less experience. Seven have 10 or more years in the NFL.
Most of the additions have been made on offense.
Galloway has contributed early with the lengthy holdout of last year's starting wide receiver, Keenan McCardell. Gruden also picked up former Raider and 17-year veteran Tim Brown.
Brown has caught four passes for 31 yards in two preseason games, but his lofty career numbers make him an instant threat every time he takes the field. Brown has 14,734 career receiving yards, including a stretch of nine-straight 1,000-yard seasons.
The Texans will be looking to improve their defense. Houston has allowed an average of 34 points per game after shutting out the Dallas Cowboys 18-0 in the first preseason game. That includes injuries and the starter's time on the bench.
Starting linebacker Jamie Sharper for one would like to see the defense make a statement early and ride the momentum into the regular season.
"The last preseason game guys have to go out there for a couple of series and have a good showing in those series and play well," he said.
Tampa Bay has averaged about 285 yards per game on offense and has historically been one of the better all-around teams in the league. Addition of Gruden disciples Charlie Garner and Brown may nudge the team to the offensive dominance similar to the coach's days with the Raiders.
Brad Johnson will start the game but will not see much work. Simms has been battling Brian Griese for the backup spot at quarterback and will get his final chance Thursday night against the Texans.
Simms has completed 70.6 percent of his passes in three preseason games for 359 yards. No touchdowns. No interceptions.
The Buccaneers offense has struggled to produce at times in the preseason. But Gruden was pleased with production after the team's last victory.
"We like guys that like football," he said. "These guys are working their (tails) off, excuse me, they're working their butts off. I can't say enough about the work they've done. We've had some distractions in regards to injuries. We know what it's going to take – it's fundamentals, it's discipline, it's the effort. So far, so good."
TEXANS ON OFFENSE:The Buccaneers defense may not be as dominate as it was in 2002, but it still boasts some big names and talent starting with linebacker Derrick Brooks.
Defensive coordinator Monte Kiffin, who is entering his 22 nd year in the NFL, has a history of building good teams. The unit finished 2003 ranked fifth in total defense.
"It's a good team … Monte Kiffin always puts a good squad out there," Carr said. "Derrick Brooks is going to be ready to play whether it's a preseason game or whatever. So it's a good test for us because they're always on top of their game, they're going to make you work for everything that you get.
"We still have a long way to go because it is only preseason and defenses aren't exactly coming at us with everything they have. We're not really game planning too much either. Hopefully we can keep building on this progress and see where it takes us."
The Buccaneers may have lost Sapp and Lynch off a productive defense, but they keep six starters from the 2002 championship team – including defensive tackle Anthony McFarland, defensive ends Greg Spires and Simeon Rice, linebacker Shelton Quarles and cornerback Ronde Barber.
McFarland finished 2003 with 54 tackles 2.5 sacks. Brooks went to the Pro Bowl last season for the seventh-straight time after collecting 151 tackles.
The Texans however are coming off their best offensive performance of the preseason. The first-team produced against Denver without starting wide receiver Andre Johnson.
But the focus in the last preseason game is more on keeping starters healthy and getting younger players experience. For that reason Capers is glad his team has a short week, playing on Thursday instead of Friday or Saturday.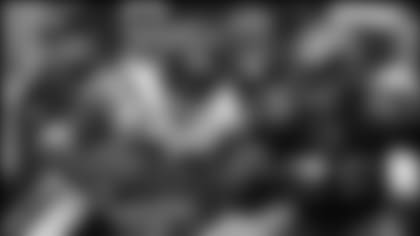 "It's a tremendous benefit," he said. "What it does for us is gives our players four out of five days off their feet. (Players) work extremely hard during training camp and the preseason phase."
The team will lift weights and break down film on Friday before taking the weekend off.

They will then have a normal game week leading up to the opener against San Diego Sept. 12.

"Just do the things that we've been coached, no freelances," he said. "Just do the things that we've been taught from day one. And if something weird comes up, just follow your base rules and it will work out."
THE LAST MEETING:Texans' quarterback Dave Ragone threw for 64 yards in an ugly game for Houston (Dec. 14, 2003). Davis rushed for 56 yards, but kicker Kris Brown provided the only scoring.
Tampa Bay totaled 398 yards of offense and drove 53-yards for a touchdown on their first possession. The Buccaneers won 16-3.
CONNECTIONS:Two Texans' coaches are former Buccaneer coaches – special team's coach Joe Marciano (1996-2001) and wide receivers coach Kippy Brown (1995).
Washington is the only Texan that has played with Tampa Bay. Fullback Greg Comella and wide receiver Frank Murphy are former Texans who now play with the Buccaneers.
Buccanners' tight end Ricky Dudley (Henderson), cornerback Mario Edwards (Dallas), Galloway (Dallas) and quarterback Jason Garrett (Dallas) have ties to Texas.