The second and last preseason home game proved to be another great night for tailgating at Reliant Stadium. Although many fans were slowed by rush hour traffic on a Thursday evening, that did not stop the Houston Texans loyal fans from participating in their favorite pre-game activity. Overcast skies and another 7 p.m. kick-off provided perfect conditions.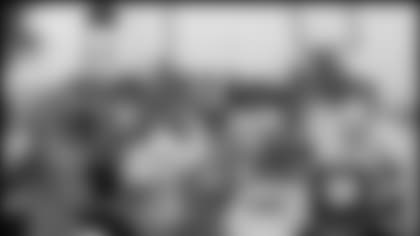 Once again, the Houston Texans Tailgate Crew traveled through the parking lots on their Segway HTs, looking for excited fans and drumming up enthusiasm with games and prizes. The HEB tailgater of the game was Houston Texans Feed Yard Saloon, who tailgate in the Jiffy Lube Yellow Parking Lot prior to each game.
Your next chance to tailgate at a Houston Texans game will be Sunday, September 12. The Texans will play the San Diego Chargers and kick-off will be at noon. Parking lots will open at 8 a.m. for all of our Houston Texans fans to tailgate. Come early and enjoy the fun.