Another member of the Carr family joined in the spotlight Tuesday morning. Sheryl Carr, mother of  quarterback David Carr, was at Reliant Energy Plaza to talk about her new children's book, "Little Drop and the Healing Place."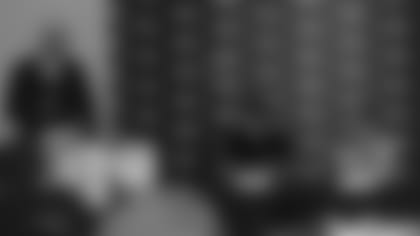 When David Carr's oldest son, Austin, was diagnosed with Juvenile Diabetes last year, the family had trouble explaining to the four-year old what was happening to his body. The Carr family, with support from Reliant Energy, HEB and the Juvenile Diabetes Research Foundation (JDRF), unveiled the book as a tool for families to use to communicate with children going through the same experience as Austin.
"This has been a very emotional day for me," Sheryl Carr said. "It's been a long process getting here. When Reliant Energy stepped in, I was ecstatic. I couldn't believe that it was actually going to happen and when it happened I thought to myself, 'This has been a long hard road.'"
Former Texans employee Rocky Harris, from Reliant Energy, stepped in to help Sheryl with the book project. Harris' mother, Dr. La Verne Harris, Assistant Professor of Graphic Information Technology at Arizona State University, joined later as the illustrator for the book. The Harris family had their own experience with the diabetes as Dr. Harris' father had battled the disease.
Aside from helping children understand diabetes, the book also will help with research. All proceeds of the book sales will benefit Houston's Juvenile Diabetes Research Foundation Gulf Coast Chapter. The JDRF promotes awareness and is a leading research organization committed to finding a cure for diabetes.
"It's been great and I'd like to thank everyone involved with this project," David Carr said. "Hopefully this is something that can get some information out to people to explain to little boys, like Austin and his little friends, what is happening.
"The most important thing is being able to communicate with your child about what's going on. That was the hardest thing for me in trying to explain to my four-year old son why we were giving him a shot, and why we were checking his sugar. This book does a great job just trying to explain that, not even just for the children who attract Type 1 diabetes, but Type 2. Now you can understand if your grandparent has it, or your mom, or dad has it. Now they can understand what it is and what they're going through."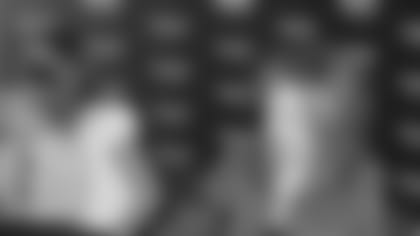 Sheryl and David answered question from the media and were available, along with Austin and  Harris, to sign copies of the book.
"I don't know how we got this far," Sheryl Carr said. "But I remember something my mom told me when I was little, 'Anything worth having is worth working hard for and waiting for.' I think Austin is worth it and I think children like him are worth it. Whatever we can help with is a positive (thing)."
Reliant Energy printed 10,000 copies of the book to be sold in 45 Houston area HEB supermarkets. JDRF is one of the primary charities supported by the Texans Foundation. For more information on the organization or diabetes please visit the JDRF's homepage at **http://jdrf.org/**.