As you would expect in this injury-plagued 2003 season for the Texans, the news that one starter is improving was countered by the news that another is being downgraded.
Quarterback David Carr took more practice snaps Thursday and all indications are that Carr will return to Houston's starting lineup Sunday at Cincinnati. He was upgraded to probable on the official injury report.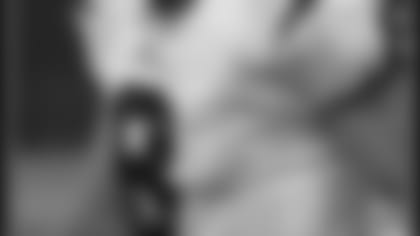 Carr is looking to return against the Bengals.
"David did more today than he did yesterday and he didn't appear to have any pain or swelling from yesterday," head coach Dom Capers said. "We anticipate him doing more tomorrow."
Meanwhile, cornerback Marcus Coleman was downgraded from probable to questionable with a neck strain.
"We're hoping Marcus will be back practicing tomorrow," Capers said. "He had a strain coming out of the (Carolina) game. He started practice yesterday and in a one-on-one drill, he kind of got wrapped up with a receiver and irritated it. He had an MRI and it did not show anything but we thought it would be best if we held him out of practice."
Coleman hasn't missed a game since coming to Houston. If he can't go Sunday, cornerback Kenny Wright would take his place. Wright started for cornerback Aaron Glenn twice last month.
Carr missed the first game of his career last week but appears set to make his stint on the sidelines a brief one. Capers said his staff will know for sure tomorrow.
"I would say if David comes out tomorrow and takes all the repetitions, he'll start," Capers said. "Our plan is to start David."