Saturday, August 14, proved to be the perfect day to kick off the Houston Texans' 2004 preseason. It was also a wonderful day for Houston Texans fans to carry on the young tradition of tailgating at Reliant Stadium. Perfect weather and an 7 p.m. kickoff made for ideal conditions for tailgaters in all Reliant Stadium parking lots.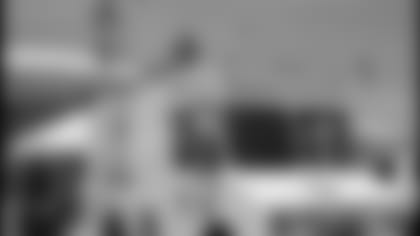 The anticipation and excitement leading up to this game not only excited Houstonians, but also prompted a visit from Joe Kahn, The Commissioner of Tailgating. Joe made his third visit to Houston and brought along some new friends. While tailgating in the blue parking lot, Joe had a camera crew from ESPN filming his experience. Look for Joe Kahn's Houston Texans tailgating experience on ESPN soon.
In addition to Joe Kahn's visit to Reliant Stadium, Texans fans were given another surprise appearance. The Houston Texans Tailgating Crew made its first official appearance at Reliant Stadium. The Tailgating Crew will be present at all home games for the 2004 season. Look for them riding their Segway HTs while drumming up enthusiasm and searching for the next HEB Tailgater of the Game.
This week's HEB Tailgater of the Game was the Houston Texans Bus Crew. The Houston Texans Bus Crew tailgates every game and their specialties are beef fajitas, gumbo and chili. Stop by and visit them, the next time you are in the Jiffy Lube Orange Parking Lot.
Your next opportunity to tailgate will be Thursday, September 2, when the Houston Texans take on the Tampa Bay Buccaneers at 7 p.m.