Ron Dayne isn't going anywhere. Dayne, who came on late in the 2006 season to lead the team in rushing yards, re-signed with the Texans Friday after testing the free agent waters.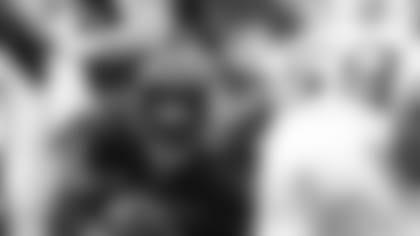 Houston offense that scored 27 points against the eventual Super Bowl Champions, giving the Texans their first win over the Colts in franchise history.
Dayne's performance in the month of December was the best five-game stretch of his career and vaulted him into the team lead in rushing with 612 yards in 11 games.
"Ronnie had success at the end of last year and we were pleased with his performance so we're excited to have him back in the fold," Texans general manager Rick Smith said.
When the Texans signed free agent running back Ahman Green on March 5, some thought that it might have signaled the end of Dayne's tenure in
Houston 's plan all along.
"I think it's been proven in this league that you need more than one running back," Smith said. "(Dayne has) always been a priority, it was just a matter of getting a contract worked out. He's a guy that we targeted early on as a guy we wanted to bring back and we're just happy to have a deal done."