Things are about to get fishy in Houston.
The Miami Dolphins arrive Thursday for four workouts with the Texans. The teams will scrimmage at Reliant Stadium Saturday afternoon.
It will be the first time the teams have met since Houston won 21-20 at Miami to open last season.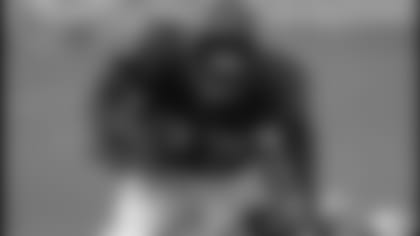 While there are many advantages to practicing against another team during training camp, head coach Dom Capers insists his team isn't making special preparations for the workouts.
Simply put, it's all about hitting someone less familiar.
"The tempo always picks up," Capers said. "Tomorrow will be our ninth practice, after nine practices our guys will be excited about going against another team and we've always had good work against other teams. I just always think it helps in the preparation process.
"Over the years, it's always been amazing to me that you'll have a guy that's looking really good in practices against your own guys and he's smart and he understands and studies guys, then all of a sudden, you put a different-colored jersey over there and it's a totally different guy. You'd like to find that out now, prior to when you start playing games."
The teams will follow a normal two-a-day format before the scrimmage on Saturday.
Tackle Todd Wade, who signed with the Texans in March after spending four seasons with the Dolphins, is ready to catch up with old friends.
"I'm looking forward to it," he said. "It's going to be fun. When I was playing there, there wasn't one of them I disliked. We were all competitive in practice. Basically it's going to be the same way when they come down. Nobody likes having to travel to certain places to go scrimmage against somebody during two-a-days but that's part of it."
TEXANS ON OFFENSE:The Dolphins defense remains packed with star power, but was somewhat of a disappointment in 2003. Miami finished 10 th in total defense after sending six defensive players to the Pro-Bowl in 2002.
Defensive end Jason Taylor, linebacker Zach Thomas, cornerback Patrick Surtain, safety Sammy Knight, defensive tackle Tim Bowens, linebacker Morlon Greenwood remain on the roster.
However, Thomas was placed on the physically unable to perform list Saturday. Another starter from last season, Brock Marion, signed with the Detroit Lions.
Texans quarterback David Carr sees the Dolphins defense as a solid unit and expects a challenge. The Dolphins run a 4-3 defense. The Texans have been practicing against a 3-4.
"We saw these guys last year when we played them," Carr said. "It kind of breaks camp up when you bring another team in because it feels like you're doing something other than repetitive stuff over and over, so it's going to help our guys.
"Their defense has always been in the top five or ten in the NFL for as long as I can remember. Anytime you get a chance to work against a team like that for a couple of days, it's always going to make your team better."
The Dolphins allowed 299 yards per game in 2003. In the season opener, Carr threw for 266 of the team's 393 total yards.
Keeping practice at the forefront, Capers said the team will not study up on Miami, but will benefit from playing against a different scheme. As the preseason progresses they will ease into a regular schedule of scouting and game-planning opponents.
"It's a start of what we're going to do during the season and as we get closer to playing preseason games," Capers said. We'll spend a couple practices on the Cowboys, we'll spend three practices on the Steelers and next week against the Broncos, we'll have a normal game week, so you kind of just progress into what your preparation schedule will be during the season."
TEXANS ON DEFENSE:Linebacker Jamie Sharper is one Texan who can't wait to see a stranger across the line.
He said practice has become too repetitive. It gets too the point where he learns backs and receivers' every tendency.
He said young players will benefit from going up against a fresh offense.
"I'm just trying to see how these young guys react to playing against a different team," Sharper said. "Some guys get hyped up and make more plays, some guys get hyped up and make less plays. Right now you see the same scheme the whole time and you kind of get used to what you see a little bit and you kind of get a comfort level."
Even with the sudden retirement of Ricky Williams last month, look for the Dolphins to run the football. Four-year veteran Travis Minor is now the starting running back and will be tested for the first time against the Texans defense.
Minor rushed for 281 yards and two touchdowns in 2003.
And while the departure of Williams was a blow, the team will move on.
"They have to be OK," Wade said, adding Minor is smaller than Williams but capable. "If they're going to go out there and compete and win games they have to have it out of their minds. It will be a tough thing to deal with right at first especially when he's a big part of your offense."
The Dolphins are also in the midst of a quarterback battle, with free agent acquisition A.J. Feeley expected to challenge starter Jay Fiedler for the position.
Receivers David Boston and Chris Chambers round out the passing attack. According to Sharper, the defense will have to make quick reads against unfamiliar receivers, much like a normal game week.
In all, sixteen Dolphins are either from Texas or played in the state during college:
Defensive end T.J. Bingham –Houston (Ouachita Baptist)
Receiver David Boston –Humble (Ohio State)
Defensive End Ronald Flemons – San Antonio (Texas A&M)
Defensive end Otis Grigsby – Converse (Kentucky)
Center Rex Hadnot – Lufkin (Houston)
Defensive End Aaron Hunt – Denison (Texas Tech)
Tackle Jerman Greg – El Paso (Baylor)
Center/Guard Seth McKinney – Austin (Texas A&M)
Fullback Sammy Morris – (San Antonio (Texas Tech)
Linebacker Derrick Pope – Galveston (Alabama)
Tackle Wade Smith – Dallas (Memphis)
Quarterback Clint Stoerner – Baytown (Arkansas)
Linebacker Zach Thomas – Pampa (Texas Tech)
Receiver Derrius Thompson – Cedar Hill (Baylor)
Guard Taylor Whitley – Sudan (Texas A&M)
Guard Billy Yates – Corsicana (Texas A&M)