The Eagles are coming off a year that was more of a soap opera than football season.  Following their Super Bowl XXXIX loss to the New England Patriots,
They had five-straight playoff appearances, five consecutive years with at least eleven wins, an experienced coaching staff, a stout all-around defense and arguably two of the best offensive weapons in the game in receiver Terrell Owens and quarterback Donovan McNabb.
But before they could even get on the field, a rift developed between Owens and everyone in the Eagles organization about his contract and eventually, things got personal between he, head coach Andy Reid, and McNabb.  Although they managed to get seven games of production out of him, the tension proved to be too much of a distraction and Owens was deactivated for the rest of the season.  Soon after, McNabb had to cut his season short due to a sports hernia and the Eagles, who lost several key players due to injuries throughout the season, limped down the stretch to a 6-10 record.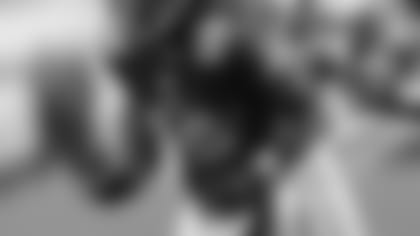 With Owens gone, a healthy McNabb and a host of key newcomers, the Eagles will look to soar in 2006 like they had anticipated in 2005. 
Although offensive coordinator Brad Childress left to take the head coaching job with the Minnesota Vikings and Owens (and his baggage) departed to greener pastures in
Some think McNabb will be hurt by Owens' absence and the lack of a go-to receiver.  However, people tend to forget that for his entire career with the Eagles, McNabb succeeded without a prototypical number one target.  From 2001-2003, the Eagles appeared in three consecutive NFC championship games (a 4th in 2004 with Owens) with their leading receiver never gaining more than 833 yards (James Thrash, 2001).  Reid's version of the West Coast offense requires McNabb to spread the ball around the field to every available outlet including running backs and tight ends.  This plays to two of McNabb's strengths, vision and decision making, and should easily compensate for the loss of Owens.
Helping McNabb in the backfield will be the talented, but oft-injured running back Brian Westbrook.  When he's at his best, his combination of running and receiving skills are without comparison in the NFL.  Despite sitting out four games in 2005, Westbrook still managed to accumulate over 600 yards, both running and receiving, while scoring seven touchdowns.  With Reid's desire to dedicate more attention to the running game this season, even more will be expected of Westbrook.  His production will be augmented by Ryan Moats, third down back Reno Mahe and Bruce Perry.
When McNabb drops back to pass, chances are his eyes will fall on three talented, young players: second year receiver Reggie Brown, tight end L.J. Smith and the newly acquired Donte Stallworth.  Brown doesn't do anything great, but does many things well.  From his strong work ethic to his desire, Brown is the anti-Terrell Owens.  He led all rookie receivers last season with 571 yards and looks to add to that in 2006.  Smith has increased his production every season during his three-year career catching 61 passes for 682 yards last season.  Not satisfied just being a safety net in the West Coast offense, Smith is very good at stretching the middle of the field.  In the need for another weapon, the Eagles acquired Stallworth with one week left in the preseason.  While he lacked consistency in
, the young speedster seems to have found his way after catching 70 balls for 945 yards and seven touchdowns last season.
Even with some question marks at the skill positions, Reid can take solace in the fact he has a talented offensive line with a mix of youth and experience.  Two veterans, left tackle William Thomas and right tackle Jon Runyan anchor the line.  The mammoth Thomas (6'7'', 349), who changed his name from Tra in the offseason, is rebounding from a back injury, but is one of the best pass protectors in the game.  On the other side, 11-year veteran Jon Runyan hasn't missed a start in ten years and will look to pave the way for a successful ground game.  Backing them up will be rookie Winston Justice, who dropped to the second round due to questions surrounding problems he had during his time at USC, but has first round talent and will be looked at to replace one of the veterans soon.
Inside, right guard Shawn Andrews (6'4'', 340) needs to improve his pass blocking, but is one of the best run blockers in the league.  Second year man Todd Herrremans is the opposite.  Playing some tackle last season, he showed he was very adept at pass blocking, but his technique in the run game will need to improve in order to fend off other youngsters including Adrien Clarke and Max-Jean Gilles.  Talented center Jamaal Jackson beat out the incumbent Hank Fraley and will take over the center position.
With McNabb back and Owens gone, the Eagles more closely resemble the 2001-2003 teams that were void of egos and high on production.  The success of the offense will be dependent upon McNabb and his ability to channel his pre-2005 production.  And if their track record is any indication, McNabb and Reid will rebound to contend in the NFC East.
Last season, a lack of a consistent pass rush put too much pressure on the back seven of the defense leading to the Eagles being ranked 21st in passing yards allowed, 23rd in total yards allowed, and near the bottom of the league in sacks and pass interference penalties.  Defensive coordinator Jim Johnson, who likes to use blitzes and let his secondary make plays, can rely on a more consistent pass rush from his front four this year after two key additions were made.
Defensive end Darren Howard came over from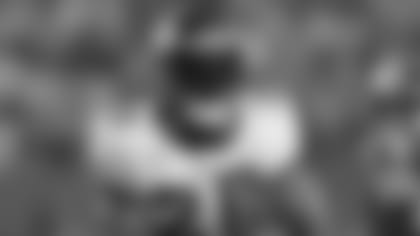 Returning along the defensive line is three-time Pro Bowler Jevon Kearse.  In his eighth year, "The Freak" (6'4'', 265) has accumulated 62.5 sacks during his career, but his production has fallen off recently.  Facing constant double teams, Kearse managed only 7.5 sacks in 2005, but with the additional threats now present along the line, he will look to rebound.  Second year pro Mike Patterson and Darwin Walker will team up with Bunkley on the inside.  Patterson (5'11'', 291) may not have ideal size, but his tenacity and competitiveness make him a force. 
is a consistent performer who can play both tackle spots.
Leading the way in the linebacking corps will be Jeremiah Trotter.  After spending a disappointing 2003 season in
Youngsters Trent Cole and Matt McCoy will see significant time as well.
Despite what the numbers from 2005 may say, the Eagles have arguably the league's top secondary.  Perennial Pro Bowl safety Brian Dawkins hopes to revert back to his playmaking ways in 2006 after being asked to play the pass more often instead of attacking the line of scrimmage in 2005.  Like Dawkins, strong safety Michael Lewis' production fell of in 2005 after a breakout 2004 campaign.  Lewis is a big hitter who is one of the best run support safeties in the game.  Like Lewis, cornerbacks Lito Sheppard and Sheldon Brown were part of a 2002 draft class that should solidify the Eagles secondary for years.  Both have performed at a high level during their first four years and will be looked to make plays on the outside this season.  Brown is the steadiest and more underappreciated player in the secondary.  As the only member of the quartet to not make a Pro Bowl appearance, Brown performance often goes unnoticed, but a majority of the time it is because the opposing team doesn't want to throw his way.  Sheppard makes more big plays, but is also as likely to surrender them. 
The Eagles are blessed with one of the best kicker/punter combinations in the league.  After tearing his groin in 2005, kicker David Akers is healthy again and looks to regain the form that has led him to three Pro Bowl appearances and a place as the second leading scorer in team regular season history and leading scorer in Eagles postseason history.  Punter Dirk Johnson is a master at pinning the opponent deep in their own territory.
Westbrook will return kicks every now and then, but will be asked to focus more on offense to avoid injuries.  Perry did a decent job returning kickoffs last season and Mahe will return punts after leading the league in return average in 2005.