Football season is finally here and for many that means one thing: another year tracking every pass, fumble, touchdown and interception in the hopes of winning fantasy glory. With Week 1 just days away, here's a look at some fantasy locks as we kickoff the 2006 season.
Pick anyone from Arizona- Seriously, anybody that lines up for the Cardinals on offense on Sunday could have a big day. Kurt Warner, Edgerrin James, Larry Fitzgerald, the list goes on. At home and in a new stadium playing the 49ers, need I say more?
's record last year can't really be blamed on their defense. The Packers ranked seventh last season in total defense and first defending the pass. Combine a questionable aerial attack for the Bears with the fact that Brett Favre will probably be playing in his last home opener at Lambeau Field and Sunday should be a good day to be a Packers fan.
The Mannings:You probably can't go wrong with Peyton or Eli at any point this season, but you know both brothers are going to be jazzed to start the season going head-to-head. With James now in the desert, it seems logical that the Colts might rely even more on the passing game meaning big numbers for the big brother. Conversely, the Colts will be looking to take Tiki Barber out of the game early for the Giants. Eli should have plenty of passing opportunities to start the game and if he responds, there could be a lot of offensive fireworks in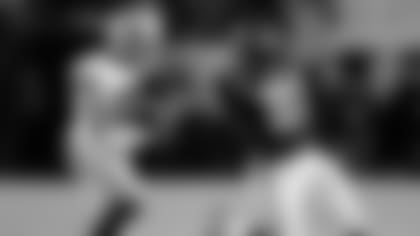 LT:Well rested after sitting out the entire preseason, LaDanian Tomlinson should be ready to have a big day Sunday when the Chargers visit the Raiders in
team that ranked 27 th in total defense a year ago.
Those are your best bets for Week 1 of the 2006 season. Check back next week to see how these players faired and to get a look at who will dominate Week 2.