 It was probably the worst week of predictions for the Focus last week with not one good selection. Brad Johnson threw zero touchdowns and one interception in the Vikings loss to the 49ers. Fred Taylor had just 79 rushing yards, no receiving yards and no touchdowns while Jason Whitten caught five balls for 50 yards and no touchdowns. Lee Evans scored the only touchdown Sunday among Focus selections, but caught only two passes for 58 yards. Even Adam Vinatieri, who seemed like a mortal lock, had one of his worst games of the season. Vinatieri scored nine points in his emotional return to Gillette Stadium, but missed two field goals that could have given him a 15-point day. And oh by the way, the two misses were the first of Vinatieri's 2006 season. This week the focus is determined to get back on track.
Tom Brady: It's probably going to be a bad week to be a Jets fan. The Patriots host
with the memory of their loss to the Colts on national television still fresh in their minds. When you consider that the Jets are 31 st in the NFL in total defense and allow 216 yards a game through the air, Brady looks to be primed for a big game this weekend.
Roy Williams: The Lions flamboyant wide receiver is quietly having a very solid season. Williams enters Week 10 of the NFL season this weekend third in the league with 719 receiving yards. This week should be a good one for the Lions, who are coming off a nice win this past Sunday. Williams and Co. host the 49ers this Sunday in
did a nice job against the Vikings at home this past Sunday, but I'm betting they can't keep it up this week and revert back to form, which is a defense that is still allowing over 225 yards through the air a game.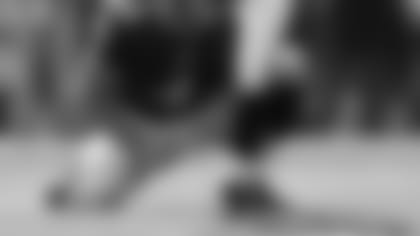 Maurice Morris: Morris had a breakout game Monday night against a pretty good Raiders defense. The Seahawks host the Rams this week in a critical divisional matchup. With
's 12 th man behind him, Morris should have another good day going against a Rams run defense that ranks 30 th in the NFL, allowing over 140 yards a game.
L.J. Smith: The Eagles return to action this week after enjoying a bye this past weekend.
plays host to the Redskins in another key divisional matchup during a Sunday full of them. Smith has been slowed by injury for much of the season, but the week off should have Smith back to form.
Matt Stover: The Ravens are on a roll and so is Stover. He's fifth in the NFL in points and with