 The Focus struggled through another mediocre performance last week led by Jon Kitna's 248-yard, ZERO touchdown performance. Brian Westbrook was okay with 102 rushing yards and 46 receiving, but Westbrook also failed to find the endzone. Steve Smith had the best performance of Focus selections with 90 receiving yards a touchdown, but we gave the home town jinx to Owen Daniels, who did very little in
's loss to the Bills. David Akers' seven points was another average performance for a Focus kicker…..on to Week 12.
Charlie Frye-You would think we would be done taking chances at the quarterback position, but we're going to go ahead and take a chance on Frye with the Browns traveling to intrastate rival
this week. The Bengals are last in the league in total defense and are abysmal in the passing game which should give Frye the chance for a career day.
Frank Gore- Gore was sensational Sunday against the Seahawks and we're betting he's going to keep the momentum going this week against the Rams.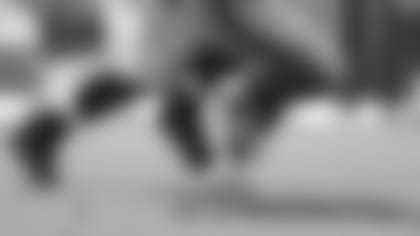 Anquan Boldin-It's always risky to bank on a rookie quarterback which we are here by picking Boldin. However, Matt Leinart should have a pretty good day against the Vikings.
's defense is strong against the run (59.6 ypg), but they allow nearly 230 yards a game through the air. Leinert could come close to throwing 50 passes Sunday and if he does, you know Boldin is going to get more than his fair share.
Jeremy Shockey- Shockey has had an up and down season, but with the Giants traveling to
desperately needs a win and considering the Titans are 31 st in the NFL in total defense, it seems logical to assume that the Giants will prevail.
Matt Stover- Stover missed his first field goal of the season Sunday so he's due to miss another one sometime in 2007. With the Steelers defense struggling this season, Stover should have plenty of opportunities Sunday to put points on the board.