 Since we're reviewing last week's picks, let's start with the bad, or awful in this case. Charlie Frye was probably the worst quarterback to have in your lineup in Week 12 with no touchdowns and four interceptions. Also coming up small for the Focus was Jeremy Shockey, who had just 39-receiving yards and no touchdowns. However, we didn't lay a huge egg. Frank Gore rushed for 134 yards and a touchdown while adding 31 receiving yards. Anquan Boldin had a nice day with 140 yards receiving and a touchdown and Matt Stover's nine points rounded out an overall okay weekend prediction wise. On to Week 13.
Marc Bulger-We're done taking flyers on the likes of Jon Kitna and Frye, but Bulger isn't exactly a sure thing either. After a hot start, Bulger's numbers have dropped off recently but a game with the Cardinalss at home in the dome should get him back on track with some gaudy numbers. [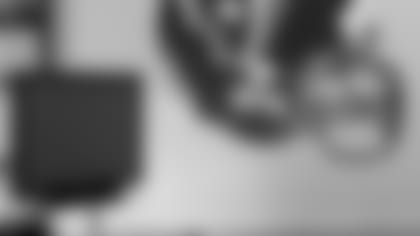 Joseph Addai- Last week we rode the hot horse and went with Gore so we're going to employ that same strategy this week by selecting Addai, who went nuts on the Eagles on Sunday night with over 170 yards rushing and four touchdowns. This week Indy travels to
for a matchup with one of the leagues worst defenses. Even with the Titans playing better, the Colts are now gearing up for the playoffs and will want to keep the running game going which should mean plenty of carries for their rookie running back.
Laveranues Coles- Texans fans got a good look at Coles this past weekend and it seems that he and quarterback Chad Pennington are back on the same page of the Jets' playbook. With
fighting to stay in the AFC playoff hunt and a game with the Packers on the horizon, some big numbers should be in Coles' future. The Packers have one of the worst defenses in the league and especially have trouble with the pass, a receiver's dream.
L.J. Smith- With Donovan McNabb lost for the season and the less than strong armed Jeff Garcia at quarterback for the rest of the season, look for an increased role for Philly's tight end. The Eagles play
at home this weekend, no easy task, but Andy Reid will find a way to get his team on the scoreboard and Smith seems like a likely candidate.
Jeff Wilkins- There should be plenty of points when the Rams host the Arizona Cardinals. That means plenty of points by kickers. Look for at least nine points this week from one of the more underrated kickers in the entire NFL.
There's a bonus prize this week for the lucky fan that win's Home Team Challenge. In addition to the Texans mini-helmet autographed by Dunta Robinson, this week's winner will win their very own Fathead of a Texans helmet.