 Another rough week of predictions in the books. Marc Bulger threw for 314 yards and two touchdowns, but also threw three picks, erasing many of the positive points his other numbers accumulated. Joseph Addai did very little in the Colts loss to the Titans totaling just 56 yards on the ground and no scores. Laveraneus Coles didn't get in on the Jets scoring spree in
Sunday and L.J. Smith did little in the Eagles win against the Panthers on Monday night. Jeff Wilkins added eight points to what might have been the worst week for the Focus of the 2006 season. With just a month remaining in the regular season, we're determined to end the year on a high note. Here are your best bets for Week 14.
Jeff Garcia- After throwing for over 300 yards and three touchdowns in
's surprising win over the Carolina Panthers, Garcia is already a local hero in the city of brotherly love. This season he's thrown six scores, but more importantly, no interceptions. With the Eagles at the Redskins this Sunday, we're thinking he can keep up the production for at least one more week.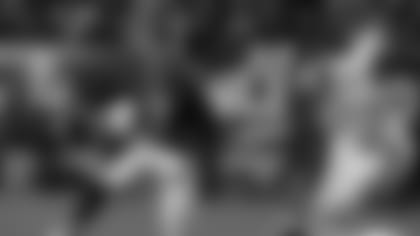 Frank Gore- Gore has been a solid pick all season long and with
hosting the Packers this week, it seems likely that Gore is in for a big day. Like most running backs in today's NFL, Gore is a threat rushing and receiving and that shouldn't change against a Packers defense that is among the league's worst.
Roy Williams-The Lions seem to have some fight left in them, even with the playoffs out of reach at this point in the season.
hosts the Vikings and one of the better defenses in the league. We're betting that any yards that the Lions are able to rack up in the air will come thanks to Williams.
Todd Heap- Heap continues to be the most productive fantasy tight end this season. Tony Gonzalez is fast on his heels and the two meet this week as Heap's Ravens head to
for what should be a great game at Arrowhead.
Martin Gramatica-It seems odd to predict big things for a guy that wasn't on an NFL roster two weeks ago, but kickers are a fickle bunch and we're betting Gramatica is going to ride his high from last week's game-winning field goal into a big game against the Saints this week at home.

[