 Another so-so effort for me in the picks column last week, but I managed to keep the streak alive of picking players that failed to play a down on Sunday. If you went with Donte Stallworth last week and paid the price, join the club. Imagine my surprise when I flip on the Eagles game and find out that Stallworth was a late scratch. That said, judging from the day Reggie Brown had for the Eagles, Stallworth was probably a solid pick before he tweaked his hamstring. Donovan McNabb was a strong choice last week, throwing for nearly 300 yards and two touchdowns. Steven Jackson had well over 100 total yards, but failed to find the endzone for a third consecutive week. Anquan Boldin had 10 receptions for nearly 130 yards so he had nice day and tight end choice Todd Heap came through for five catches and a score.
's defense was okay, the same for Shayne Graham. Here's a look at Week 4.
Donovan McNabb- I don't want to get in the habit of picking the same guys week after week, but the numbers here are just too much to ignore. McNabb is enjoying an MVP season so far and with
's defense is okay against the run game (87.3 ypg), they are abysmal against the pass giving up 301 yards a game through the air. Don't look for that to change against an Eagles offense that is hitting on all cylinders early in the season ranking first in the NFL in total offense.
Larry Johnson- This will probably be the week that Johnson asserts himself as the stud fantasy back that many predicted prior to the season. Trent Green remains out this week, but with the Chiefs at home against
as a precursor, LJ should have a big week both running and receiving.
Torry Holt- Another big name, I know, but with
's shaky pass defense, Holt is as close to a lock as there is to find the endzone Sunday.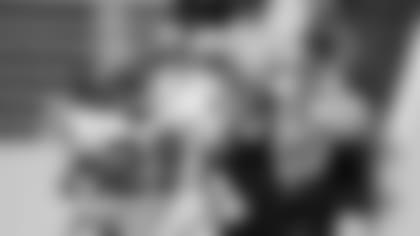 looks like he's ready to break out as one of the premiere tight ends in football.
enters Week 4 ninth in total defense in the NFL and considering how much they've been on the field thanks to a horrible offense, that's pretty impressive. The Raiders are allowing only 117 yards a game through the air, which ranks second in the NFL. They host the Browns this week who are 28 th in total offense in the league.
John Kasay: Kasay had one of the better fantasy weeks by any kicker in recent memory last week. Why not go with the hot leg? With the Panthers hosting the Saints, a Kasay field goal may be the difference.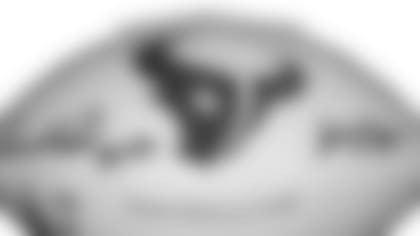 ](http://football.nfl.com/splash/football/nfl/challenge?nflteam=HOU&refcod)