 Another solid week of picks last week highlighted by Donovan McNabb's performance on Monday night football. After a slow start, McNabb finished with four total touchdowns, 288 yards passing and 47 yards on the ground. Larry Johnson produced 142 total yards and two touchdowns and Torry Holt, a model of fantasy consistency, came through with six catches, 102 yards, and a touchdown.
's defense even produced three turnovers in the Raiders latest setback so all in all, a pretty good week. Here's a look at your best bets for Week 5.
Rex Grossman- It's time to jump on the Bears bandwagon and if Grossman isn't driving, he's riding shotgun. Grossman enters Week 5 as the fifth highest rated quarterback in the league and a game at home against the Bills shouldn't cool off Grossman's hot start. He's on pace for 32 touchdowns this season, look for at least three of those to come this week against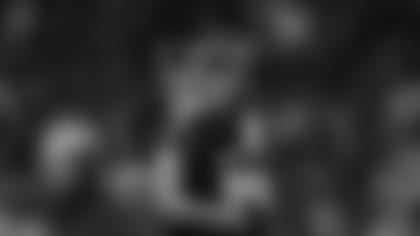 Fred Taylor- Taylor is still getting it done for fantasy owners. He appears to be healthy, which is always a concern when talking about
in fantasy circles. His numbers should be quite healthy this week against a Jets defense that is 29 th in the NFL in total defense.
Marvin Harrison/Reggie Wayne- The Colts are hosting the Titans this week. Any questions?
Todd Heap- Okay, I'm officially done picking Dallas Clark. Even with Indy hosting the Titans,
doesn't seem to be getting the ball. Heap on the other hand has performed admirably this season despite several nagging injuries. Heap has already hit paydirt three times and has established himself as Steve McNair's favorite target. I'm betting Heap is going to rise to the occasion on Monday Night football this week and put up some big numbers.
Robbie Gould- Gould has quietly been the best fantasy kicker in football this year. He's converted on all 13 of his field goal attempts and is also perfect on extra points (11/11). I don't see that changing against
, which ranks 31 st in the NFL in total offense. I think everyone saw two weeks ago that the Superdome will probably be the best home field advantage in football this season. Jon Gruden has yet to solve his problem at quarterback so look for a big day from the Saints defense in front of a great home crowd.