 Another fantasy week in the books and another solid week of predictions, though, I admit, they could have been better. Rex Grossman was strong, throwing two touchdowns, but the Bears dominance over the Bills kept the ball on the ground for much of the second half and Grossman on the bench in the fourth quarter. Both Reggie Wayne and Marvin Harrison caught touchdowns, but let's be honest, you and I both expected more from the Colts at home against the Titans. Last week's bust by far was Todd Heap, who collected a whopping two points in Home Team Challenge scoring. On the flip side, if you went with Robbie Gould as your kicker last week, congrats, you had the best kicker in Week 5. Gould's four field goals and four extra points equaled the point total of Peyton Manning. The Saints defense and special teams was rescued by a late touchdown by Reggie Bush to collect a respectable 12 points. On to Week 6.
Philip Rivers- Rookie quarterbacks are always fantasy risks, but this is the week to pull the trigger on Rivers. He's improved each week and Marty Schottenheimer seems to be giving more and more passing opportunities to build his confidence. A matchup with the 49ers, who are allowing 224 yards in the air a game, provides a perfect opportunity for Rivers to break out.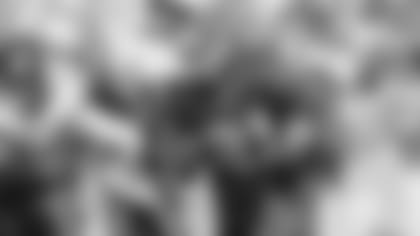 Willis McGahee- McGahee is quietly leading the AFC in rushing through five weeks so this selection is probably overdue. The Bills are still smarting from their embarrassment in
is ranked 28 th in the NFL in total defense so look for the Bills to take the lead early and work the clock late with McGahee.
Muhsin Muhhammad- There's nothing to suggest that the role the Bears are on will come to a stop this weekend. A game in
's offense plenty of opportunities. With the Cardinals allowing 237 yards through the air a game, some of those yards will likely fall to Muhhammad.
Jeremy Shockey- Tight end has certainly been a tough spot to pick fantasy wise this season. It's only a matter of time before Shockey puts his impressive talent behind his even more impressive mouth. This week seems to be a good time to do it against the Falcons in
David Akers- Akers is one of the most dependable kickers in the NFL and since he's playing indoors and on turf against the Saints Sunday in
, he should convert on every opportunity the Eagles' offense gives him.
hosts the Raiders at Invesco this Sunday. It's a huge rivalry game and well, it's the Raiders.