 Okay, laid a couple of eggs in last week's predications. Muhsin Muhhammad did squat as did Willis McGahee. But some of the selections came through. Philip Rivers had the best game of his young career and Jeremy Shockey snagged two touchdowns. That combined with a solid performance from the
defense, at least made the picks respectable. But no time so sulk, on to Week 7.
Peyton Manning- Manning hasn't produced the type of numbers that many fantasy owners expected entering this season. You can blame that on the lack of a reliable running attack or just a predictable turn by the Colts offense back to the rest of the league. Whichever it is, it shouldn't matter this week. Manning will be playing in the friendly confines of RCA Dome against the Redskins on Sunday night.
gives up over 222 yards a game through the air. Look for Manning to have a big night with a national audience watching.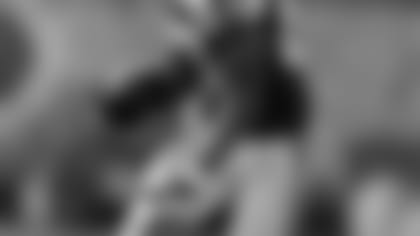 Tatum Bell- Tatum appears to be the main
this weekend. The Browns allow 143 yards a game on the ground so there should be plenty of yardage to split between the Bells, with Tatum getting most of the carries.
Laveranues Coles-Coles has probably been the main beneficiary of a healthy Chad Pennington in
. He's having a career year and that should continue at home against the Lions, who surrender nearly 250 yards through the air.
Nate Kaeding- Kaeding's leg strength is only outdone by his consistency. He's hit on 13 of 14 field goal attempts this season and with
traveling to Arrowhead Stadium Sunday, the Chargers may need to rely on Kaeding in a hostile environment.
Denver's defense-I know, two weeks in a row, but it's hard to argue with the results. The Broncos were once again dominant on the defensive side of the ball in their win Sunday and a game at
on Sunday shouldn't provide any real challenge for the 2006 version of the Orange Crush.