 Another week in the books and once again the Focus provided some solid picks. Week 7 was certainly the right time to select Peyton Manning, who threw for over 330 yards and four touchdowns. Tatum Bell's 115 yards rushing and one touchdown made him a good selection. We were right that the Jets would role up plenty of offense against the Lions, but Lavernaeus Coles didn't get into the action, though, in his defense, he wasn't completely healthy. Nate Kaeding came through with nine points and once again the
this week to play a 49ers team that allows 240 yards a game through the air?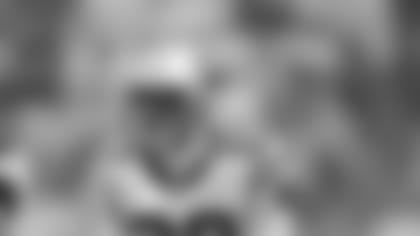 Tiki Barber: The retirement talk doesn't appear to be slowing Barber down on the field. While Barber is an excellent running back, he really proves valuable in fantasy circles as a combo back/ receiver who piles up points in both categories. The Giants play the Buccaneers this week. Now who's another player that has Barber's brilliance in both the run and pass game? Brian Westbrook comes to mind. Even with a sore knee Westbrook totaled over 200 yards of offense last week in
. Even if Barber doesn't reach 200, 100 yards seems pretty likely this Sunday.
Steve Smith: I'll be honest, receivers have been the week point in the Focus almost from day one so we're going to go out on a very short limb here and select Smith.
this week. The Cowboys appear to be on the verge of imploding and there will be the usual media circus around Terrell Owens, but also some hype about Keyshawn Johnson going up against his old team. Meanwhile Smith will probably spend another day establishing himself as the best receiver in football.
Robbie Gould: Gould was good to us a few weeks back, so we're going to ride his leg again. With the Bears racking up points in
, Gould should collect plenty of points.
's offense has been far from prolific so far this season and the Colts rank in the top-5 in the NFL in takeaways. That equals a lot of points in fantasy land and considering that this game could be dominated by defense, turnovers could be the deciding factor.