 Week 8 was not very good to the Focus. Rex Grossman came through with three touchdowns and over 250 passing yards, but outside of our quarterback pick, we laid an egg for the most part. Tiki Barber had plenty of touches against his brother and the Buccaneers defense, but he managed just 88 total yards and still has yet to score a touchdown this season. Steve Smith grabbed six balls, but only managed 55 receiving yards and Indy's defense, well, you saw what the Broncos did to them Sunday. Robbie Gould's 11 points provided evidence that any Bears player would have been a solid selection in Week 8. Looking to bounce back this week, we've got some strong selections for Week 9.
Brad Johnson: Okay, we hate to pick on the 49ers again, but Grossman and the Bears torched them for 41 points in the first half this past Sunday. Johnson, who was pulled in the Vikings loss to the Patriots Monday night, will be looking to bounce back this week and what better way then to go up against a defense that allows over 240 yards through the air a game.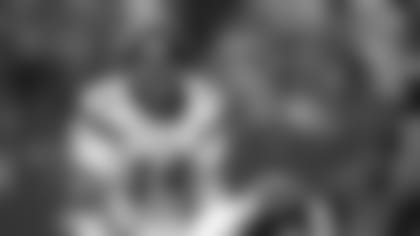 should get plenty of carries.
Lee Evans: It's tough week to pick receivers, but with the Bills playing at home against a
defense that allows 270 yards a game through the air, Evans should get his fair share of yardage.
should get plenty of looks as a security blanket for a quarterback still learning the NFL game.
Adam Vinatieri:Vinatieri won't be at home Sunday, but he'll know his surroundings pretty well as the Colts travel to Gillette Stadium for a matchup with the Patriots.
might be able to slow down Peyton Manning and Co.enough to keep just keep them out of the endzone. Enter Vinatieri and a chance for three points.
's struggles on offense were put on hold against a Colts defense that is soft in the middle. The Steelers defense isn't soft anywhere.