The reality is that* *draft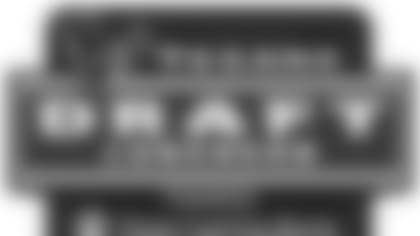 classes cannot be judged accurately until three seasons later, but that didn't stop fans from celebrating Tuesday afternoon at the annual Houston Texans Draft Luncheon, presented by Texas Capital Bank.
The event was held at the Westin Galleria, where approximately 720 fans showed up for a recap of the Texans' draft from general manager Charley Casserly and head coach Gary Kubiak.
The team's play-by-play announcer, SportsRadio 610's Marc Vandermeer, introduced general manager Charley Casserly, who started by recognizing the Texans' top off-season acquisition, head coach Gary Kubiak.
"The Texans' first pick was Gary Kubiak," Casserly said. "There's no question that he'll be an outstanding football coach. He and his team deserve the fans' unqualified support this year."
Speaking of Mario Williams, the Texans' second number-one selection in franchise history, Casserly repeated his thoughts when he first witnessed the North Carolina State defensive end in action this past season.
"In 29 years, he's one of the best defensive players I've scouted," he said. "He's got a lot going for him on and off the field, and he's going to be a tremendous addition to the team."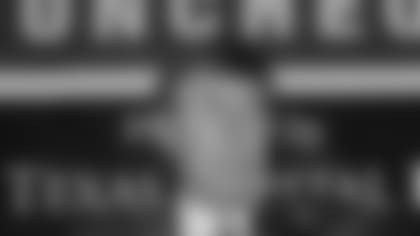 Another future defensive cog for the Texans is Alabama linebacker DeMeco Ryans, who joined the team with the 33 rd selection in the draft on Saturday.
"He was a guy a lot of people thought would go in the first round," Casserly said. "A lot of years he would've gone in the first round."
Later, Kubiak addressed the crowd and spoke of his first draft with the Texans and the excitement for the upcoming season.
The Houston native is settling into his new role, and he can't wait for the players to begin hitting the pads. Fortunately, less than two weeks remain before off-season training activities begin May 16. At that point, Kubiak and fans will get a better idea of what the rookies have to offer.