The Texans wrapped up their preparations for the Raiders Friday with a 90-minute indoor practice.

All eyes were on the running back position as Tony Hollings and Jonathan Wells split reps with the first-team offense. Domanick Davis, who has been listed as questionable all week with an ankle injury, did not practice for the third consecutive day.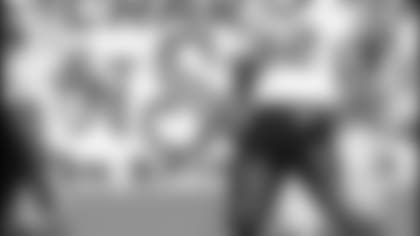 "Domanick did run and made some strides running today so our training staff was pleased with that," head coach Dom Capers said. "I would say he would be doubtful, but with a guy like Domanick, I wouldn't rule him out until we've had a chance to look at him Sunday morning."

Hollings is returning from a knee injury that has sidelined him the past two weeks. Wells played well at Kansas City in relief of Davis, combining for 47 yards and scoring on a two-point conversion.

"Jonathan and Tony have worked all week in practice and both of those players will play significant roles in the game," Capers said. "I couldn't tell you how many plays you'll see from either one, but both will be a factor in depending on how the game's going and whether we lean towards one personnel group as opposed to the other."

Wells is more of a between-the-tackles runner, while Hollings is more comfortable using his speed to turn the corner.

Zach Wiegert will return to his starting role at right guard after missing last week's game with an elbow injury. Houston's running game will have a severe test against an Oakland defense that ranks sixth in the NFL against the run.

The Raiders are allowing just 88.7 yards per game on the ground and boast two mammonth run stoppers in defensive tackles Ted Washington and Warren Sapp, both of whom signed with Oakland in the off-season. Then again, neither player has lined up in those black jerseys in the Houston heat.

The Texans will once again be looking to win consecutive games for the first time. Sunday's game begins a stretch where Houston plays three of its next four at Reliant Stadium.