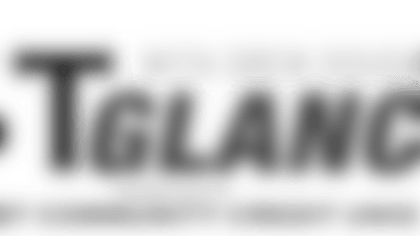 ](https://www.texanschecking.com/)
The Texans open the 2016 preseason on the road in Santa Clara, California against the 49ers on Sunday evening. Here are five things to watch during the game.
1. How Osweiler moves the offense: All eyes are naturally on the quarterback position, but especially so this week. Brock Osweiler will take his first game snaps as the Texans quarterback. How he's able to move the Texans offensive unit will be fascinating.
With a lot of new weapons on that side of the ball, in union with wide receiver DeAndre Hopkins, Osweiler will have a variety of targets. The fifth-year pro said he has a few distinct goals for Sunday.
"You want to protect the football, you want to get some quick completions, you want to get into a rhythm," Osweiler said. "Obviously you want your communication, especially in this system, to be on point because the majority of it comes from the quarterback."
Osweiler will get a fair helping of reps, according to head coach Bill O'Brien.
"Obviously Brock will get a decent amount of snaps in the first half," O'Brien said. "Whether it's by quarter, or by the amount of snaps or maybe the series, we'll have to kind of see how the game's going, try to get him into a rhythm, which will be good."
2. O-line chemistry: Of the five projected starters on the offensive line for 2016, only the guard duo of
Xavier Su'a-Filo and Jeff Allen will suit up in the game versus San Francisco. Left tackle Duane Brown hasn't practiced because of the quad injury he suffered in Week 17 against Jacksonville. Right tackle Derek Newton left on the first day of training camp with a hamstring injury. Rookie center Nick Martin was kept home in Houston due to back soreness.
O'Brien said the amount of time Osweiler is in the game Sunday depends in some part on how the offensive line is able to protect him.
"Our guys who are in there on the offensive line have really battled hard," O'Brien said. "I think those guys have gotten better. Now, on Sunday if they're having trouble blocking them, then we have to take that into account."
Young speed**: Rookie receivers Will Fuller and Braxton Miller, along with rookie running back Tyler Ervin are fast. Throw in undrafted rookie receiver/returner Wendall Williams, too. Osweiler is thankful for all that speed, especially in the former of the 1st round pick Fuller.
"One of those things that a coach can't teach is speed and Will has a lot of speed," Osweiler said. "Will is an extremely special football player."
How soon and how much each of those rookies play against San Francisco is a definite 'must-watch' aspect of the game.
4. Defensive line competition: The departure of starter Jared Crick in free agency, and the absence of J.J. Watt due to back surgery has seen both defensive end spots played by different personnel than in the 2015 season.
How the likes of Devon Still, Christian Covington, Brandon Dunn and company do on Sunday night is another step in determining the mix up front on the defensive side of the ball.
"Those guys need to be able to take on blocks, get off blocks and make plays," O'Brien said." They need to do a good job in the passing game of putting pressure up the middle on the quarterback. They need to do their jobs."
5. Special teams battles: Veteran kicker Nick Novak has competition in the form of rookie Ka'imi Fairbairn. In the return game, the likes of Cecil Shorts, III, Ervin, Fuller, Miller and Williams have all been back returning kicks and punts.
As far as Novak and Fairbairn go, who kicks off and who kicks field goals, and how long and accurate they are, respectively, is something to observe on Sunday evening.
In the return game, O'Brien is very optimistic about the group.
"I feel really good," O'Brien said. "I'm telling you, I think these guys can field the ball pretty cleanly. Even Braxton, who hasn't done that a whole lot in his career, is getting better at it. Then, they have juice, they have speed, they have quickness, they have good vision. I'm really excited to see what each one of these guys does in the preseason game when the bullets are flying."
![](http://www.houstontexans.com/news/drewdownfield.html)
Check out some of the best shots from Friday's joint practice with the 49ers in San Francisco.