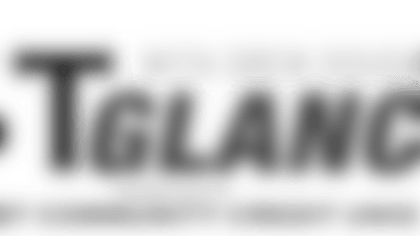 ](https://www.texanschecking.com/)
The Texans (3-5) travel to Cincinnati (8-0) for a Monday Night Football showdown in 10. Here are five key storylines to follow during the prime time matchup.
1. Big time rush?- Barring a surprise, the Texans will be without Jadeveon Clowney. The outside
linebacker is working through a back injury, and head coach Bill O'Brien said it's unlikely the second-year pass rusher will suit up against the Bengals.
That means Whitney Mercilus will likely slide into Clowney's JACK linebacker spot and reprise the role he played two Sundays ago, when he and the Texans manhandled the Titans in a 20-6 victory.
"Whitney played a heck of a game," defensive end J.J. Watt said. "You look at what Whitney did out there, he had 3.5 sacks. If you give him the one where he got the facemask penalty, it's 4.5. The guy is playing great football, so you have to give him credit."
Mercilus has 5.5 sacks and seven tackles for a loss this season, and after growing up in Akron, Ohio, he's looking forward to playing in front of family and friends from back home.
"I think it's pretty cool, especially going back to Ohio for me personally and playing on Monday night is pretty cool," Mercilus said. "I'll get to talk to my friends about that and stuff like that."
2. Griffin return- For the first time since Week 1, the Texans should have three tight ends active on
game day. Ryan Griffin will be back from the injured reserve designated for return, and his addition will help the offense in more ways than one.
"It allows for multiple groupings," offensive coordinator George Godsey said. "Possibly use him to spare some of the other tight ends."
Griffin caught a pass for 18 yards in the loss to the Chiefs this season, and in his three-year career he has 30 receptions for 355 yards. Adding him to the duo of Garrett Graham and C.J. Fiedorowicz will be a positive.
"It's always good to have a full, healthy tight end group, so we're excited to get out there and make some plays," Griffin said.
Graham and Fiedorowicz have combined for 119 receiving yards on 13 catches in 2015.
3. Run game fix- The Texans rank 29th in the NFL in rushing yards per game with 87.9, and are dead
last in the League with 3.29 yards per carry. Before the bye week, O'Brien and company said getting better in the run game was a point of emphasis. After returning from the bye, he reiterated that.
"We're spending a lot of time on it," O'Brien said. "But we're going to work one day at a time, like I said, and try to improve every day."
Alfred Blue, Chris Polk and Jonathan Grimes have divvied up carries in the absence of running back Arian Foster, who was lost to an Achilles injury on October 25. For Blue, getting more yardage starts with the little things.
"I would say the small wins, everybody doing their assignments, everybody just taking the mindset and knowing I'm not going to let my guy beat me," Blue said. "Going out there, when they call the run, look your guy in the eye and just say, 'I'm going to win this matchup.'"
The Bengals defense has allowed an NFL-worst 4.91 yards per play this season.
4. Stress on secondary- Quarterback Andy Dalton and Cincinnati's weapons on offense are numerous.
A.J. Green is one of the game's best wide receivers, and tight end Tyler Eifert's already caught nine touchdown passes this season. The Texans' defensive backs know their hands will be full with those two, along with receivers Marvin Jones and Mohamed Sanu.
"It kind of dictates what type of coverage you can run at times because you just can't key in on A.J. Green or the tight end," cornerback Johnathan Joseph said. "He spreads the ball around to Sanu, Jones, the running back, all of those guys, so I think he makes you play, pretty much, honest."
Dalton's pass-catchers are an imposing, and impressive, corps according to defensive coordinator Romeo Crennel.
"The receiving group is a big group that will go get the football," Crennel said. "Then they run complementary plays, so if you gang up on one thing, then they got a counter for what you gang up on."
5. Bright lights- It's the second prime time appearance for the Texans in 2015, and it's the first Monday Night Football performance since last season's Week 7 loss at Pittsburgh.
"Monday night is always awesome," defensive lineman Vince Wilfork said. "Growing up, you see Sunday night and Monday Night Football, that's prime time and everybody wants to look good and wants to play good."
"Absolutely, I think it's such a tradition," O'Brien said. "When you're growing up, you never envisioned yourself really coaching on Monday night, and now you have an opportunity to do that. I know our players are excited to do that. 
![](http://www.houstontexans.com/news/drewdownfield.html)
A look at the college connections between the Texans and Bengals.