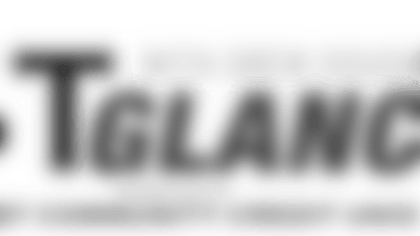 ](https://www.texanschecking.com/)
The Texans are facing the Bengals on the road in a Week 2 contest. The Thursday-nighter pits a pair of teams that dropped their season openers. Including playoff games, Houston's won seven of the last eight meetings. Here are five things to watch when the Texans square off with Cincinnati.
1. Offensive line- The Texans struggled mightily up front last Sunday, and are looking to bounce back. Offensive lineman Chris Clark is fine with the quick turnaround, and ready to rectify a few gaffes he and his teammates up front committed.
"Getting back to it is what's good for us right now," Clark said immediately after Sunday's game.
Right guard Jeff Allen didn't practice this week because of an ankle injury, and in his place will be Greg Mancz. In 2016, Mancz started every game at center, missing just one snap the entire season. Head coach Bill O'Brien explained what he liked about the third-year pro.
"He's a very bright guy," O'Brien said. "He can play all three inside spots. He's a really tough guy."
They'll have their hands full with a Bengals front seven that has consistently caused problems for opposing offenses over the last decade.
2. Run game- In union with improved pass protection, the Texans will want to run the ball more effectively in Week 2. Houston's running backs combined for 77 yards on 21 carries against Jacksonville. They'll want more, in both categories, Thursday night.
O'Brien said it's likely that rookie D'Onta Foreman will get more opportunities in Week 2, after carrying just once for four yards against the Jaguars. Foreman was electrifying in the preseason, breaking loose for a 41-yard run at Carolina and a 63-yard reception against the Patriots.
"I can contribute and help the team out, any way they ask me to," Foreman said. "Anything they want me to do, I'm willing to do."
Lamar Miller carried 17 times for 65 yards against the Jaguars.
3. Improvement in pass rush- The return of J.J. Watt to the lineup was big, but the 3-time NFL Defensive Player of the Year, like the rest of his teammates, was disappointed with the outcome of Sunday's contest. The Jaguars only attempted 21 passes, didn't allow a sack, and saw quarterback Blake Bortles hit just two times. Much was, and is, expected out of a defense that led the NFL in fewest yards allowed last season.
"I think we have to go out there and show it," Watt said. "You can't say anything. You have to go out there and prove who you are, so that's what we need to do. We just need to go out there and play good, sound football together as a team."
The Bengals and quarterback Andy Dalton are aware of Watt and the playmaking defenders around him. He was sacked five times in the loss to Baltimore, and wants to avoid a similar performance against a promising Texans defense.
"We obviously know the type of player that he is," Dalton said of Watt. "He's back to what he was. For us, we obviously are going to know where he's at, but he's not the only one on that line that can cause problems. They've got other guys that can make big plays for them."
4. Secondary- With all that in mind, guarding against a slew of talented pass-catchers will test the Texans secondary. Perennial Pro Bowler A.J. Green leads the way, and the Texans are wary of him. Safety Corey Moore explained what separates Green from the average NFL receiver.
"He's a long receiver," Moore said. "He goes up and gets the ball. He can separate. He comes up with big plays. He's a wide receiver you have to keep your eye on every play."
Green had five catches for 74 yards in the loss to the Ravens. He finished with 1,000 or more receiving yards in each of his first five seasons in the NFL. Last year, in just 10 games, he had 964 receiving yards.  
5. Quick turnaround- As Clark alluded to earlier, the Texans don't have a lot of time in between games. With Wednesday devoted mainly to travel, they'll have to regroup on the fly. In addition to the loss of starter Jeff Allen to an ankle injury, they'll miss four other key contributors to concussion in receiver Bruce Ellington, and all three tight ends in C.J. Fiedorowicz, Ryan Griffin and Stephen Anderson.
"I think having a short week in some ways is tough, but in some ways it can be good, especially when you didn't play very well in your first week," O'Brien said. "You have a chance, in a short week, to have a quick turnaround and get right back out on the field and start playing again."
"We're looking forward to going out there and playing a game," Watt said. "Obviously, it's a good opponent on the road, quick turnaround. You just want to get back out there and put a good performance together so you can get this taste out of your mouth."
Check out some of the best practice shots as the Texans prepare for the Bengals on Thursday night.