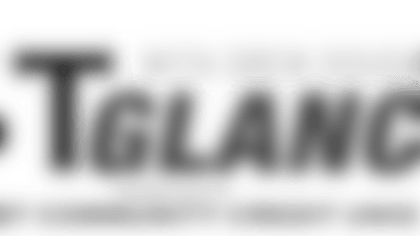 ](https://www.texanschecking.com/)
1. Limit 'Big' plays- The Bills can be an explosive offense. In fact, they're second in the NFL in 'big' plays. A 'big' play is a run of 10 or more yards, or a pass that goes for 25 yards or more. The Bills have ripped off 68 big plays this season, with 47 big runs and 21 big passes.

Two key components in that are receiver Sammy Watkins and running back LeSean McCoy. The former averages 17 yards a catch, while the latter is good for 4.5 yards per carry. 
Both have the full attention of the Texans' defense, and cornerback Johnathan Joseph described why Watkins is such a challenge. 
 
"He's a big-play guy, you know, big, strong, can go up and make the tough catch and can run by defenders as well, so you know it's a full day's work," Joseph said. "It's one of those things to where you just have to go out and do your job and focus on one play at a time."
 
In addition to McCoy's success on the ground this season, he's caught 27 passes and averaged better than 9 yards per reception.
 

"He is a great back, great space back," head coach Bill O'Brien said. "He can run inside the tackles. He can do it all. He's a pass catcher, he can do it all."
 

2. Run it again- One way to combat those big plays? Let the Texans' offense grind it out on the ground.
In each of the last two weeks, Houston's eclipsed the century mark in rushing yardage. Against what was the top-ranked run defense, the Texans pounded out 123 yards. Last Sunday against the NFL's 29th-ranked run defense, Houston was able to amass 167 rushing yards.
 

For left tackle Duane Brown, much of the credit for the recent surge belongs to offensive line coach Mike Devlin.
 

"It starts with Coach Devlin," Brown said. "He has really made it a point of emphasis of trying to get the running game going and guys have really stuck to it. It hasn't been easy and it's not going to get any easier, Buffalo has a great front, so we are going to be up for that challenge."
 

The Bills are 14th in the league in the category, as they've allowed an average of 102 rushing yards per game. Buffalo head coach Rex Ryan agrees with Brown, and is impressed with Houston's ground attack.
 


"Mike Devlin I think is one of the best line coaches in the league and clearly you see him there, and the influence that he has," Ryan said. "They're doing a lot of that wild cat and the direct snap runs to running backs. That's been a big shot in the arm for them I think on the run game."
 

In the past two weeks, Cecil Shorts, III and Jonathan Grimes have taken direct snaps. This new wrinkle offensively has been a bit of a game-changer, preparation-wise, for opponents.
 

"Obviously you got to prepare for it and things," Ryan said. "So that's kind of been a big boost. But I think they're doing a good job. They do it really by committee. It's not just a bell cow type guy as a running back."
 

3. Under pressure- The pass rush for the Texans has been excellent during the four-game win streak.
With 16 sacks in that span, it's gone a long way toward limiting opponents to just 8.8 points a contest. It needs to continue against Tyrod Taylor and the Bills.
 

The Buffalo signal-caller's thrown 14 touchdowns and just four interceptions, but he's been sacked 24 times in his nine starts. The Bills have gone 5-4 with him as the starter, but in those four losses, opposing defenses got to him 13 times. In a Week 2 loss against the Patriots, he was dropped eight times.
 

Defensive end J.J. Watt's received a lot of attention during the four-game win streak, as he's compiled 7.5 sacks during that string. He's been blocked by two or more players on most plays, and he said he likes that, as it's allowed his teammates to get to the quarterback as well.
 

"That's fine, if you want to put a few guys on me, we got other guys over here that will make plays," Watt said. "And you're still not guaranteed to stop me either, so it's been fun. I enjoy the challenge. But I prefer just one, that'd be my preference. But it does make it fun when you get there."
 

4. Hopkins' effect- The prolific output of receiver DeAndre Hopkins has turned a lot of heads around the
NFL, including those of the Bills. The stats are one thing, as Hopkins has 1,081 receiving yards and nine touchdowns. But the one-handed, acrobatic catches are another. And those marvelous displays aren't a surprise, at all, to Watkins, who starred with Hopkins at Clemson. 
 

"He's did crazier things at Clemson than those catches," Watkins said. "I mean he purposely does them so it's not something that appears just to happen. When he catches it with one hand, he's definitely trying to catch it one handed."
 

Last Sunday, eight other Texans caught a pass in addition to Hopkins. His presence on the field allowed tight end Ryan Griffin to flourish, as Griffin pulled in a 10-yard touchdown pass and a 37-yard burst up the middle.
 

5. Go up early: The crowd at Ralph Wilson Stadium is an impressive one. If the Texans are able to grab
an early lead, it could go a long way towards silencing the Buffalo faithful. Last Sunday against the Saints, Houston scored on its first offensive drive of the game, as well as the first drive of the second half. At the end of the first quarter, in fact, the Texans were up 14-0.
 

It allowed them to run the ball on offense, and tee off on New Orleans when the Saints were forced to pass. 
 

O'Brien stressed on Monday how excellent a home-field advantage it is for the Bills.
 

"I don't even know how many of these guys have ever even played in Buffalo, but it is brutal," O'Brien said. "Their crowd is awesome and it is very, very difficult to go up there on the road and try to win a game, so our guys need to be real focused on that."
 

The Texans are 4-1 when they've scored first this season, and they're a perfect 4-0 when they've had a lead at the half.



![](http://www.houstontexans.com/news/drewdownfield.html)